Serves 4 | Prep. time 10 mins | Cooking time 60 mins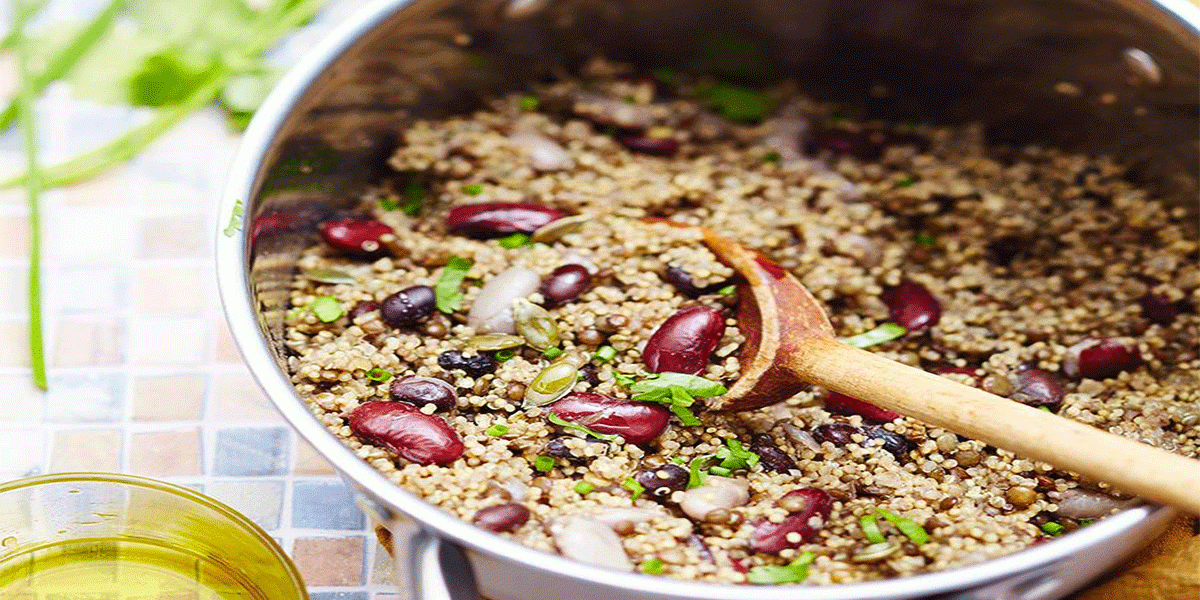 100 g bean (red, black and white)
100 g lentils (green, red and brown Lentils)
200 g quinoa
1 garlic clove, minced
1 handful of pumpkin seeds
3 stalks of chopped chives
4 tbsp. of olive oil
6 pinches of Himalayan salt
1 bunch of coriander
Soak the dried vegetables overnight.
Soak the quinoa for 2 hours in water then drain and rinse.
Rinse the dried vegetables as well.
Cook the beans for 1 hour in 60 cl of water. After 45 minutes, add the lentils, quinoa and garlic and cook.
Let it cool, then add the squash seeds, chives, olive oil and salt, and mix.
Sprinkle with coriander.
SABINE'S TIPS
For accelerate cooking, to eliminate phytic acid which prevents the absorption of nutrients and to avoid the production of gas (more digestible) it is recommended to soak the dried vegetables the night before for 12 to 24 hours in 3 times their volumes of water, placing them in the refrigerator to prevent any fermentation.
OTHER RECIPES BY SABINE MAZLOUM