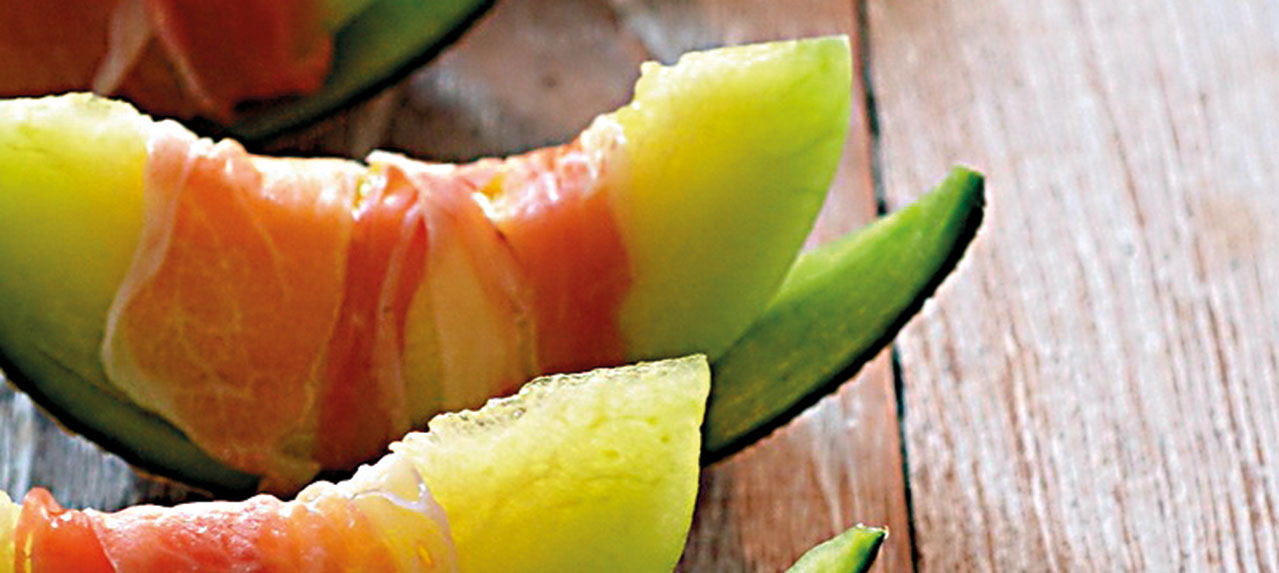 Melon of your choice, cubed or sliced
Midori, Cointreau or another favorite liqueur
Serrano ham
Basil
Olive oil
Black pepper
1. Place the melon in a large bowl and liberally drizzle with liqueur. Cover and refrigerate for 2 hours.
2. Transfer the drunken melon to a platter and drape with thin slices of Serrano ham. Or, wrap the ham around the melon and skewer with a basil leaf.
3. Drizzle with olive oil, and sprinkle with black pepper.
4. Lay basil all around. Serve cold.