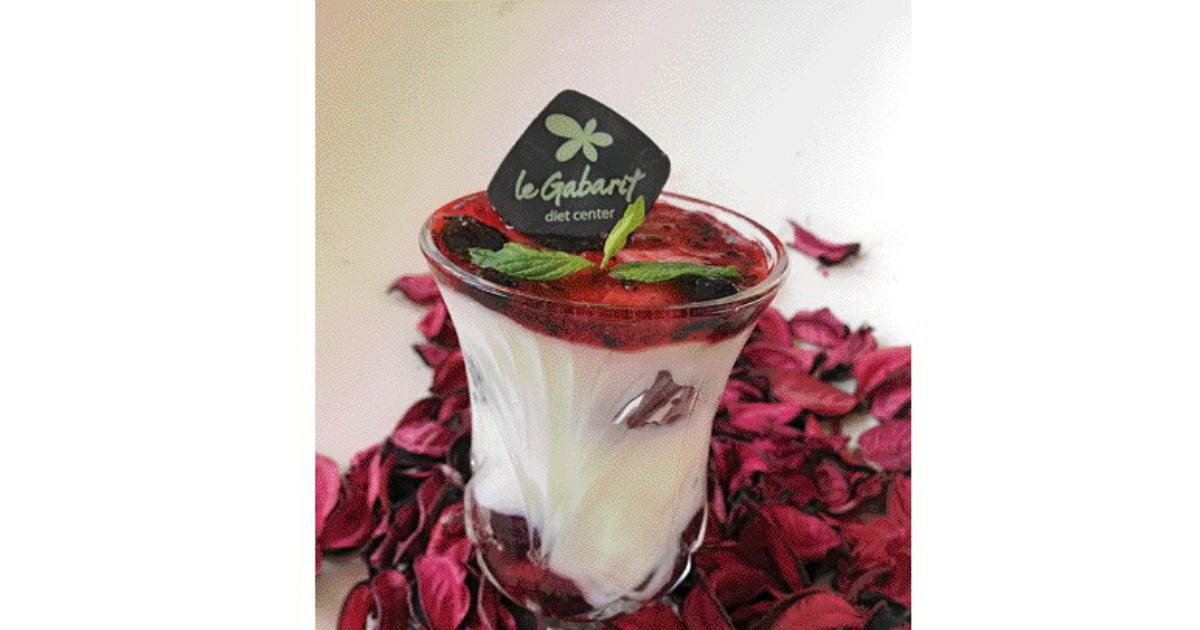 • 570g water
• 230g natural sweetener
• 75g zero fat dry milk
• 60g blackberries
• 60g raspberries
• 40g blueberries
• 25g rosewater
• 5g rice flour
• Cinnamon stick
• Pinch of mastic gum
• A few drops of lemon juice
• Star anise
Place 50g of water with 25g of rosewater.
Stir, and keep aside to form mixture A.
In a saucepan, over medium heat pour 70g of water with 130g of the sweetener.
Add cinnamon stick to infuse the aroma and lemon.
Turn off the heat, pour the berries and stir gently until the color of the syrup turns dark red.
Remove the drained berries and leave aside to rest.
In another saucepan, over a medium heat, add the remaining water, the natural sweetener and the milk.
Stir to dissolve the sweetener.
Add the rice flour while stirring.
Stir continuously until the pudding thickens.
Once the mixture starts to steam add mixture A and the pinch of mastic gum.
Pour the drained berries at the bottom of 4 individual cups (40g each).
Cover the berries with the pudding.
Cool on the counter then refrigerate.