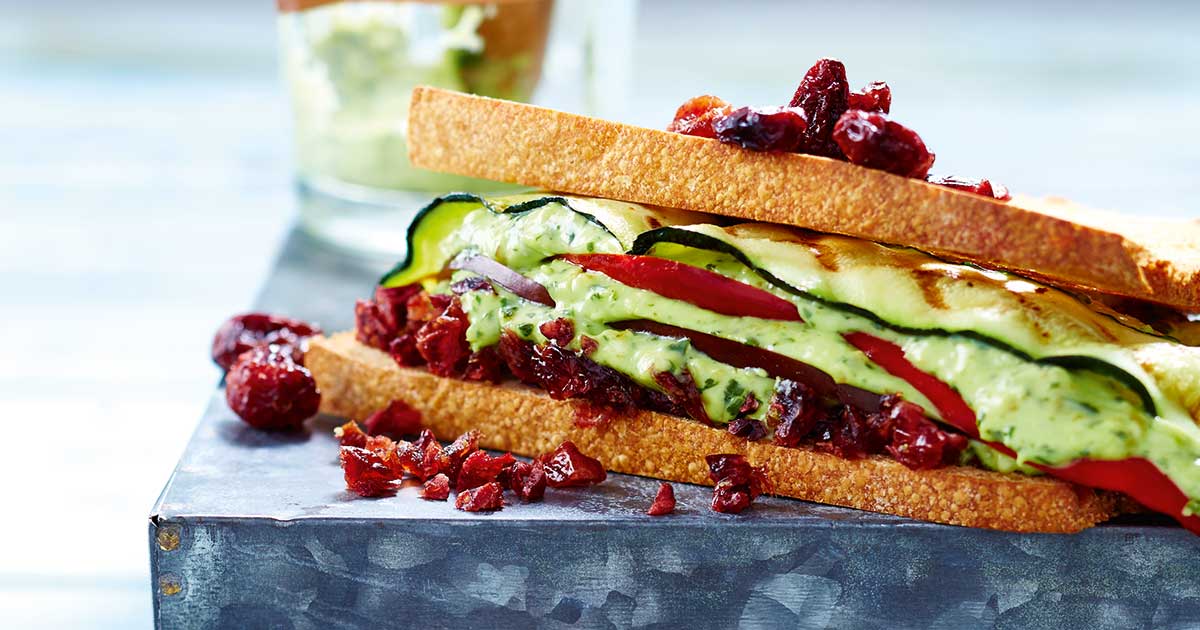 2 large slices Buckwheat flour bread
1 slice Eggplant
1 slice Red pepper
1 slice Zucchini
4 slices Ripened goat cheese
3 crushed Brazil nuts
20 leaves Basil
1 clove Peeled garlic
Olive oil
1 pinch Himalayan salt
10 Chopped dried cranberries
1. Toast the bread. Mix the goat cheese with the walnuts, basil, garlic, olive oil. Add salt to the mixture.
2. Keep stirring until you obtain a granular and compact paste.
3. Grill the vegetables for 10 minutes on a grill.
4. On a slice of bread, place the cranberries, add an eggplant slice, a layer of cheese, a slice of pepper, another layer of cheese and a slice of zucchini. Cover with the second slice of bread.