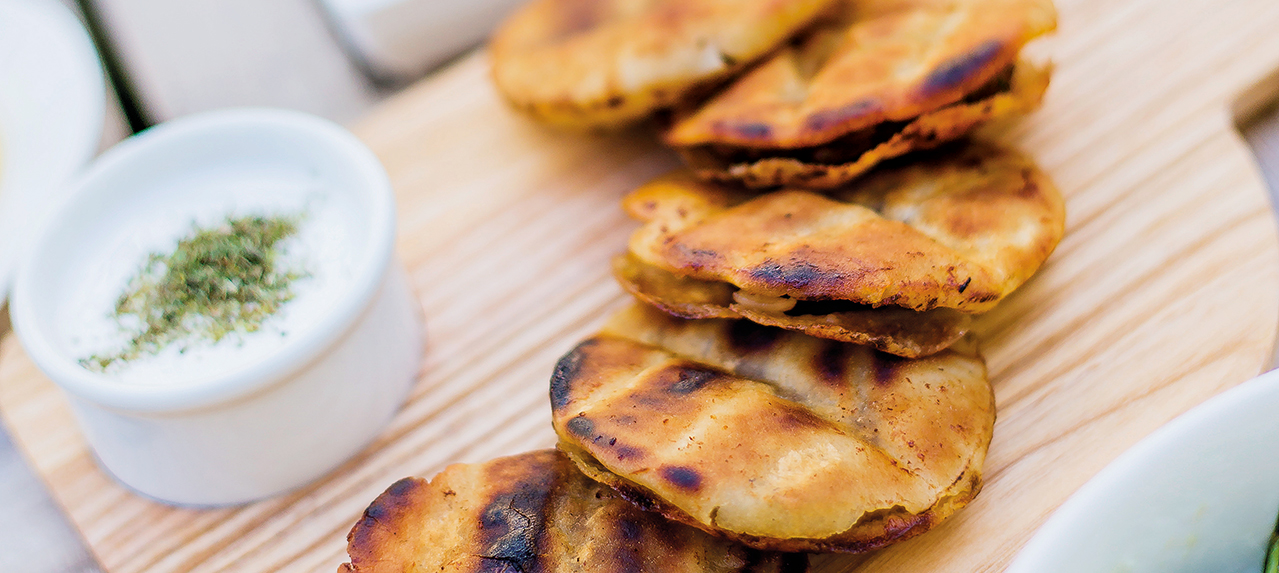 300g fatty lamb meat
200g beef topside
75g onions
60g parsley
20 pcs mini Arabic bread
1 tsp salt
½ tsp sweet pepper
1. Grind the meat with the salt.
2. Dice the onions and the parsley. Mix together to become homogenous.
3. Stuff the meat in the mini Arabic bread.
4. Grill on charcoal on both sides, then serve it with yogurt on the side.