8 MODERN NAPKIN ETIQUETTES
If you want to be a proper host or a proper guest, you must properly set and use the napkin at the dining table. Follow the most important napkin etiquette principles to use your napkin the right way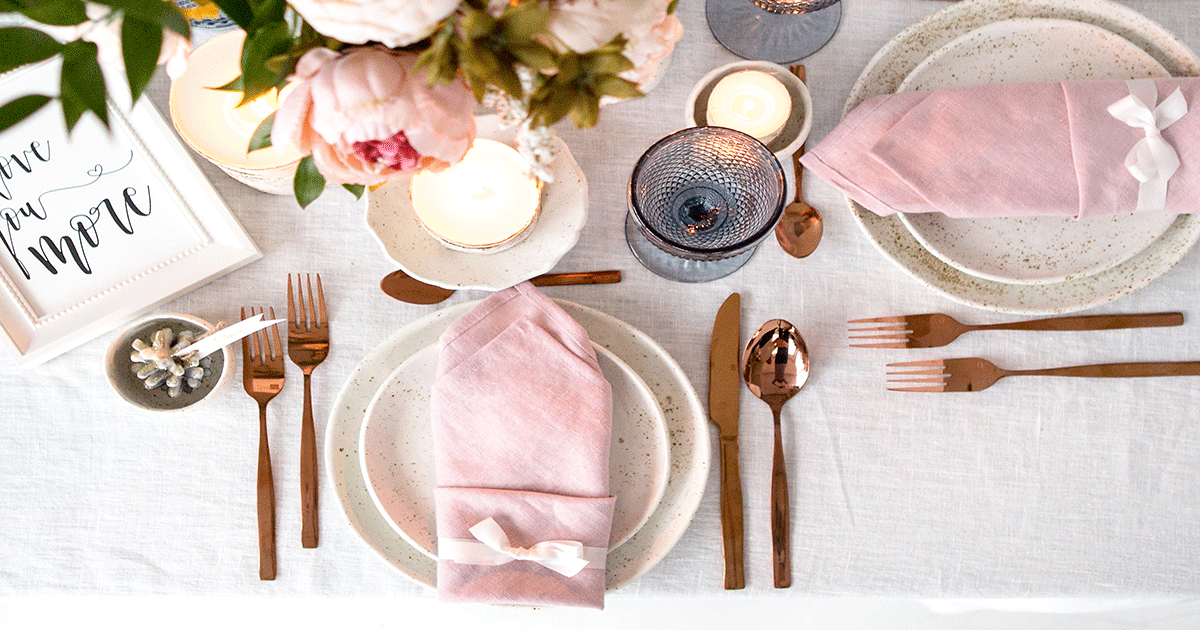 Place the napkin in your lap immediately upon seating. If there is a host or hostess, wait for him or her to take their napkin off the table and place it in his or her lap. An exception to this rule is buffet-style meals, where you should unfold your napkin when you start eating.
The size determines how you unfold a napkin in your lap: large napkins are unfolded halfway, medium or small napkins are unfolded completely and cover the lap fully.
If a napkin ring is present, remove the napkins than place the ring to the top-left of the setting.
Do not wipe your mouth with the napkin; instead, blot it.
Your napkin should remain on your lap during the meal.
If you need to leave the table temporarily, place your napkin in your chair and push your chair back under the table – this signals to the wait staff that you will be returning to the table. When you return to your seat, return the napkin to your lap.
At the end of the meal, leave your napkin in loose folds that keep soiled parts hidden. Do not refold it – this signals to the wait staff that you have finished your meal.
If after-dinner coffee is served at the table, the napkin remains in the lap.
OTHER ARTICLES YOU MAY LIKE