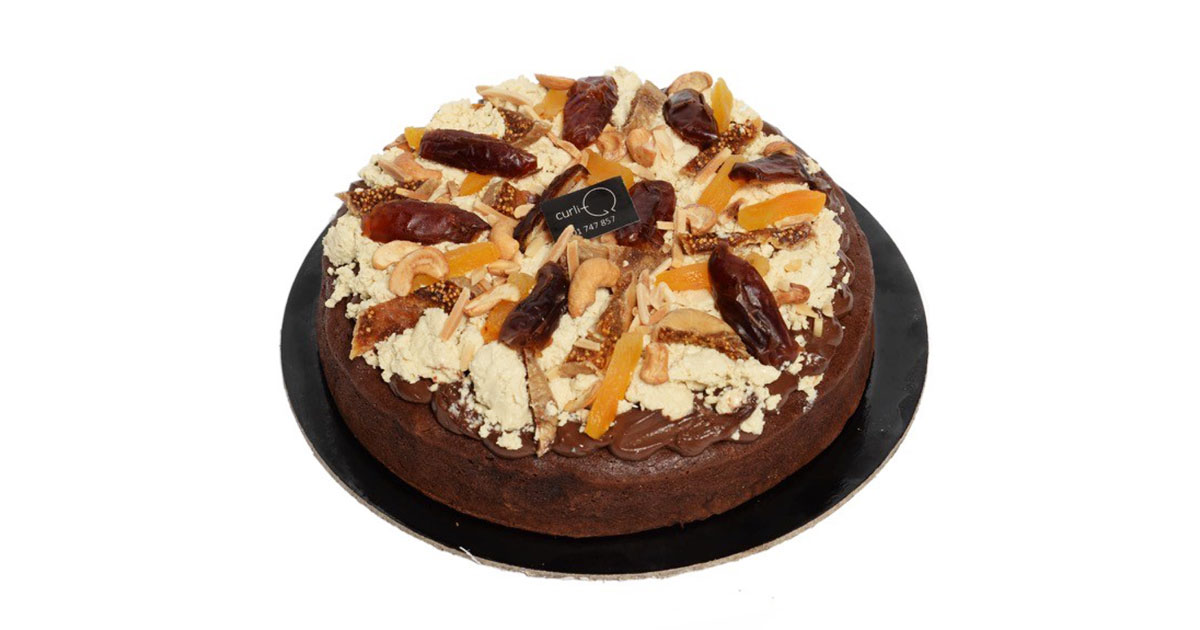 6 Eggs
200g sugar
350g butter
400g chocolate
100g flour
300g Molasses
300g Cream
100g Halawe crumbles
150g Mixed Dry Fruits
75g Mixed Raw nuts
1. Preheat the oven to 425ºF.
2. Spray baking pan with baking spray and place on a baking sheet.
3. Melt the butter, bittersweet chocolate and sin a large bowl.
4. Whisk until the chocolate is also melted.
5. Stir in the sugar and molasses until well blended.
6. Whisk in the eggs and egg yolks.
7. Stir in the flour pour mixture in pan.
8. Bake until the sides are firm and the center is soft, about 20 minutes.
9. Mix all the topping ingredients on low heat, let it cool. Then spread it on the cooled baked cake.
10. Top with add the Dry fruits, Halawa Crumbles, dates and Apricot.