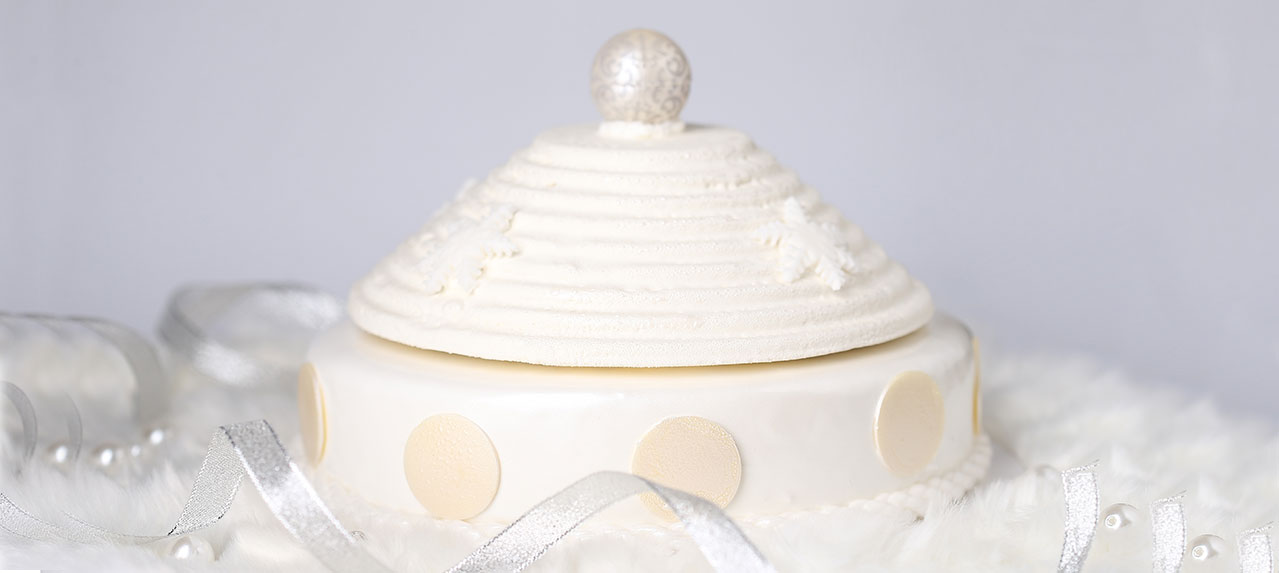 Chestnut Mousse
437g chestnut cream
437g chestnut paste
437g cream 35% fat
87g concentrated rum
French Meringue
170g egg whites
170g icing sugar
170g granulated sugar
1. For the chestnut mousse, using a spatula, mix the chestnut paste with the chestnut cream and add the rum.
2. Put the cream in a mixer and blend until soft peaks form.
3. Gently combine the two mixtures and set aside in the fridge.
4. For the meringue, beat the egg whites in a mixer and then gradually stir in granulated sugar.
5. When everything is well blended, incorporate the sifted icing sugar.
6. Fill a piping bag with the mixture, then pipe in a mould placed on wax paper.
7. Bake for 2 hours at a temperature of 100°C.
8. When the meringue is cooked, prepare a circle mould 5cm in height and 24 cm in diameter.
9. Stack the meringue and mousse and repeat twice. Decorate with meringue prepared in
your choice of mould.