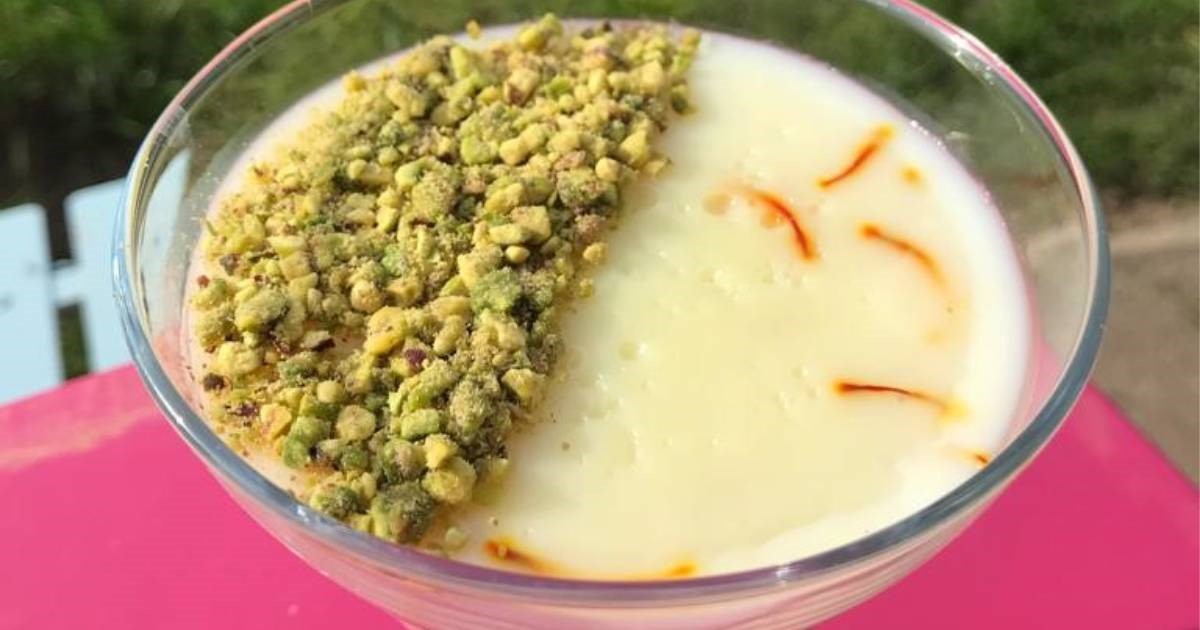 1L milk
150g sugar
70g potato starch
240ml orange blossom water
125ml rose water
Some saffron
Toppings
Pistachio powder
Dates or dry grapes
Mix the potato starch with 200ml of cold milk.
Add sugar to the rest of the milk while stirring, and bring to a boil.
Add the milk and potato starch and bring it boil again.
Whisk until mixture thickens.
Take of the heat and add saffron, rose water and orange blossom. Pour into small bowls, let it cool before putting it in the refrigerator for 2 hours.
Serve with a sprinkle of pistachios or any other garnishing.