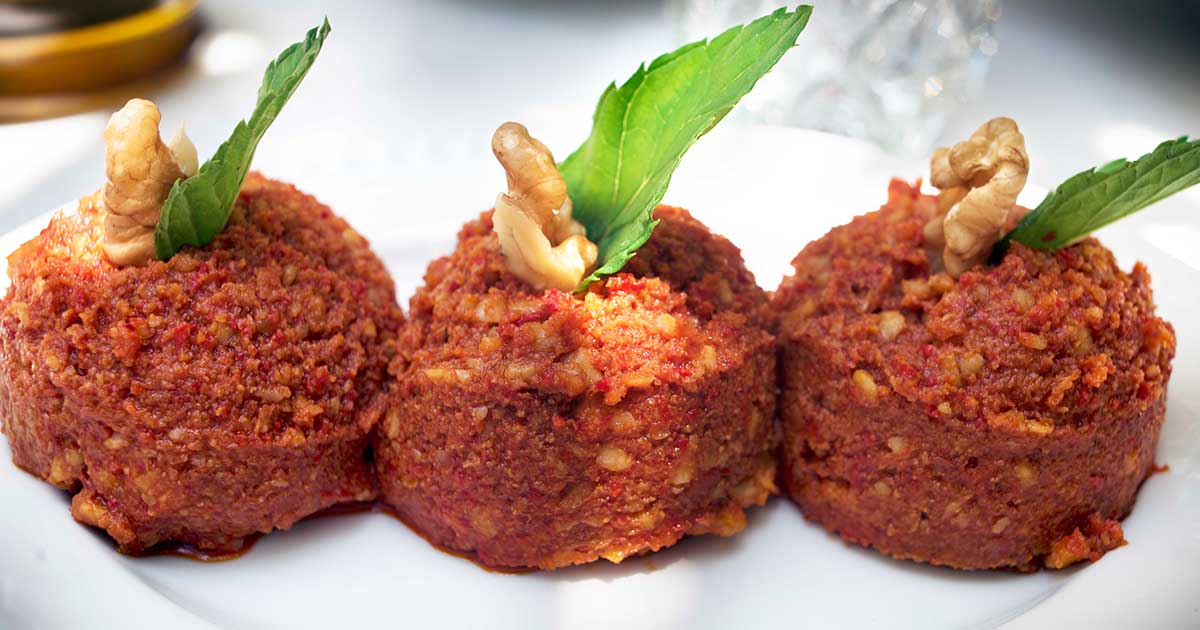 ½ cup red pepper powder
½ cup water
2 cups walnuts, minced
¾ cup breadcrumbs
1½ cups of olive oil at least
2 cloves of garlic, crushed
2 lemons, juiced
1 tablespoon pomegranate molasses
Salt, white pepper and cumin
1. Mix the pepper powder with the water, cover it and leave overnight to become soft.
2. Blend this pepper paste with the minced walnut, breadcrumbs, garlic, and lemon juice and pomegranate molasses.
3. Stir very well and add the olive oil.
4. Add salt, white pepper and cumin to taste.
5. Let the paste rest and stir from time to time.
6. The breadcrumbs will absorb the pepper paste and oil.
7. Add olive oil as much as needed until the paste remains moist.
Serve as a dip among other mezze or as a sauce with cold beef rolls.