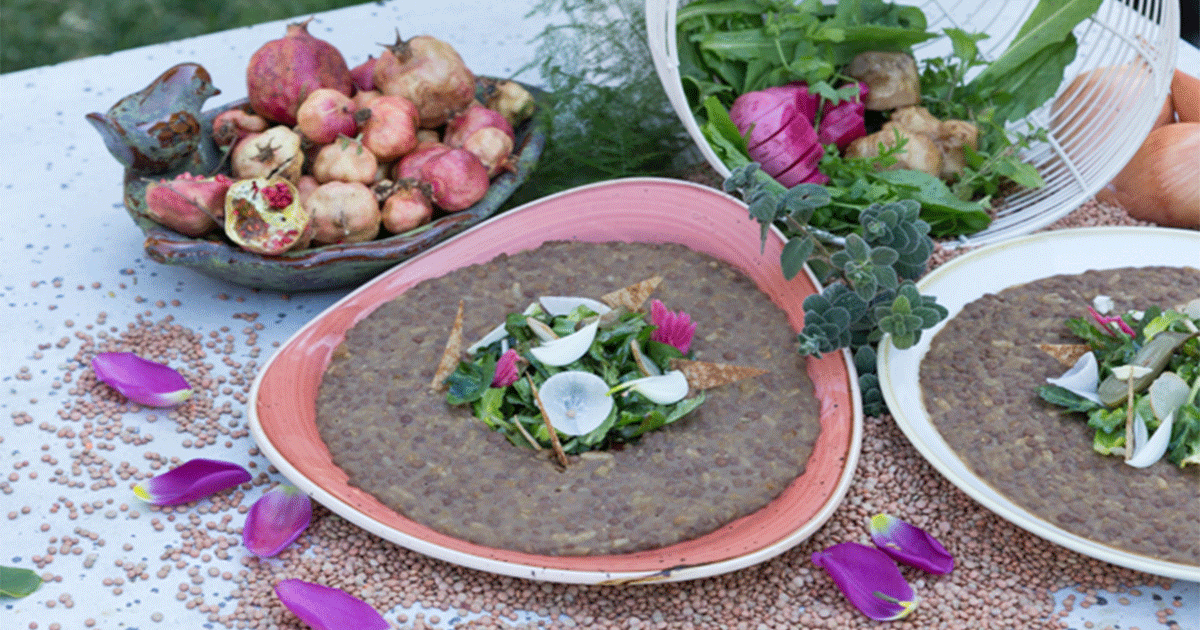 • 300g red lentils
• 50g rice
• 150g chopped onions
• 150g olive oil
• Salt
• Jamaican pepper
Boil the lentils in a big pot of water.
Then, at ¾ of the cooking time, add the rice and cook very well.
Meanwhile, pan fry the onions in olive oil till they're brown.
When the lentils and rice are cooked thoroughly, turn off the heat.
Mix in the cooked onions and olive oil.
Season and serve with cabbage salad and pickles.