MUHALAYA WITH DOCELLO® PANNA COTTA
SERVING 40 | CALORIES/ SERVING: 290 KCAL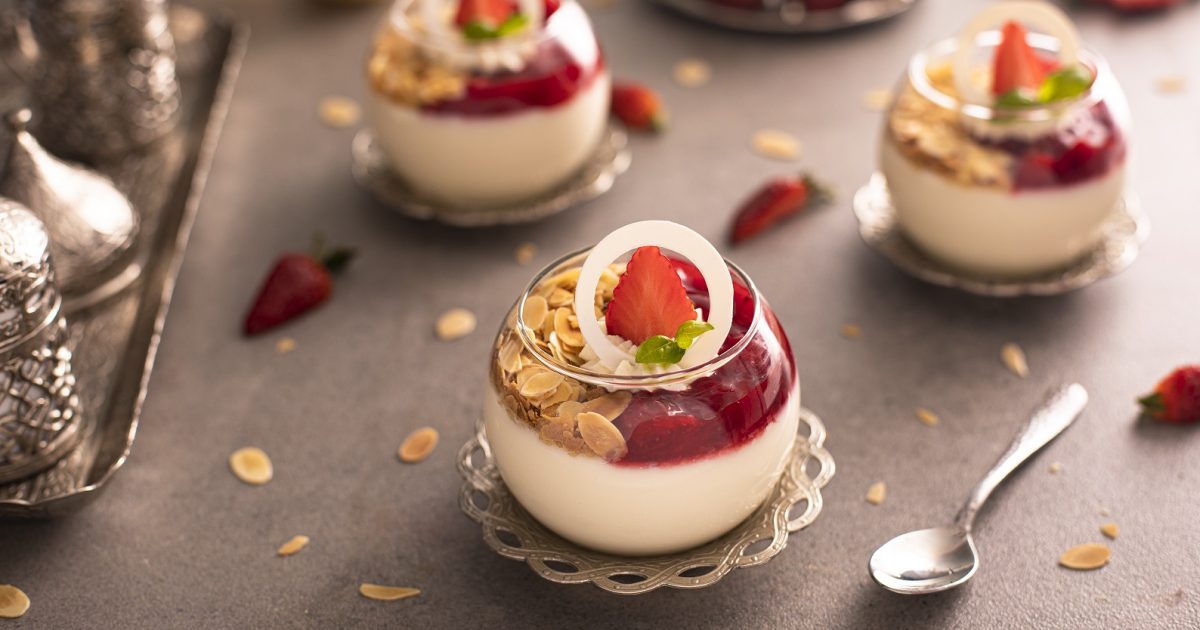 Muhalaya
1200 ml milk, low fat
260g corn starch
900g nestle Docello Panna Cotta dessert powder
40g Arabic mastic
1400 ml whipping cream
Compote (topping)
600g strawberry fresh
140g corn starch
400ml water
360g sugar
60ml lemon juice
In a deep sauce pan cook together milk, cream, Nestle Docello Panna Cotta Dessert Powder, corn starch, and Arabic mastic, until thickened.
Pour the Muhalaya in the serving dish or individual bowls and cool.
For the compote, cook the strawberry, sugar, and lemon, and bring to a boil.
Mix corn starch and water and use to thicken the fruit mixture to the desired consistency.
Chill and pour over the Muhalaya.
OTHER RECIPES YOU MIGHT LIKE