Serves 16-20 | Preparation time 1 hr 20 mins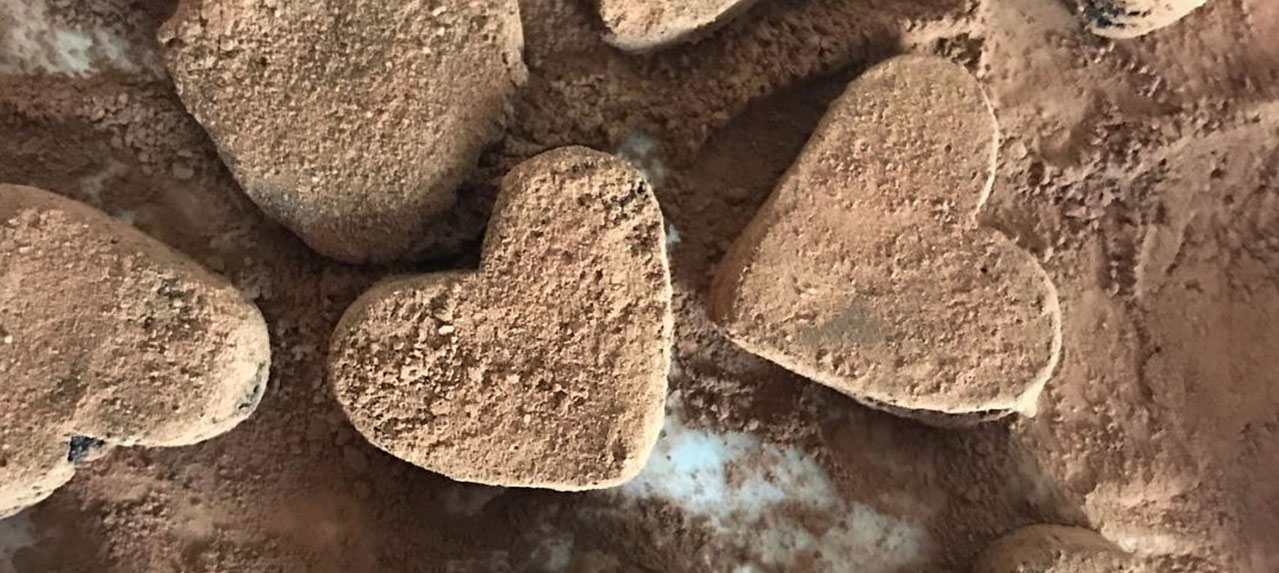 24 Oreos crushed into fine crumbs
140g Block Cream Cheese
Cocoa Powder to dust
1. Line a tray with baking paper.
2. Crush whole Oreos to fine crumbs and combine it with softened cream cheese.
3. When it's all evenly combined transfer the mixture onto baking paper and spread it in an even layer about 1cm thick.
4. Place the tray in the freezer for 45 mins until it's hard enough for cutting.
5. Cut out the truffles with a heart shaped cookie cutter and place them back in the freezer for 20-30 mins.
6. Dust with cocoa powder just before serving.
OTHER RECIPES YOU SHOULD TRY