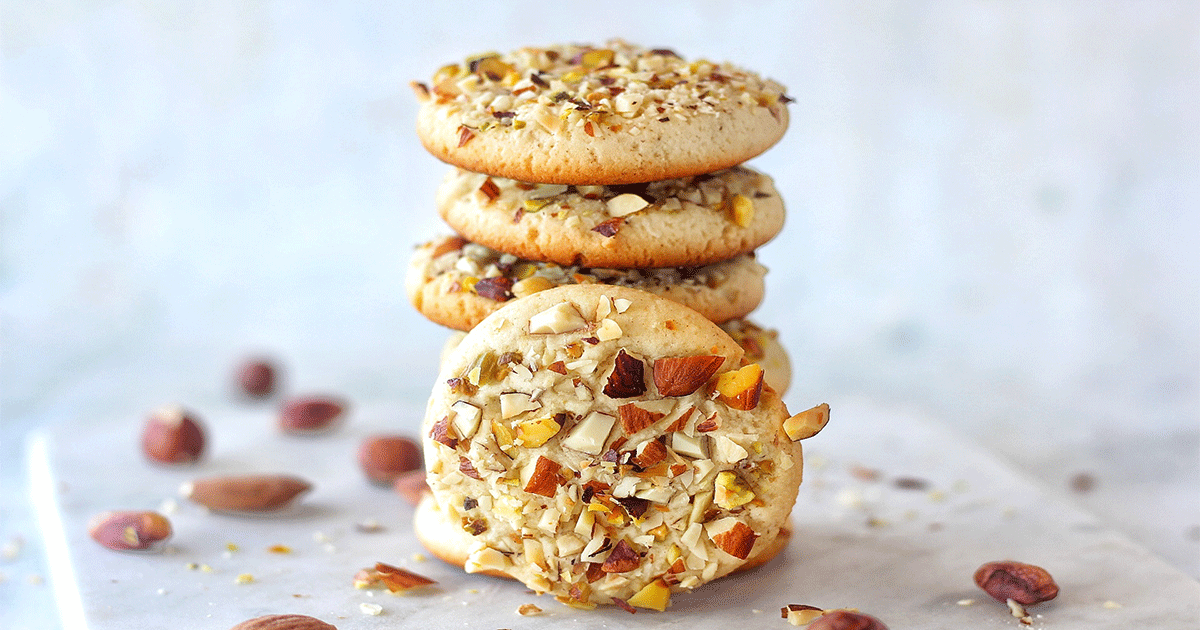 2 cups flour or 1 cup flour plus 1 cup Almond flour
1 tbsp. anise powder
1 and 1/2 tsp baking powder
Pinch of salt
3/4 cup powdered sugar
100 g melted butter
1 to 2 tbsp. water or orange blossom water
Roughly chopped nuts, like almonds, hazelnuts and pistachios
Mix dry Ingredients.
Add butter and mix using your hand or a spatula until fully incorporated.
Add water or orange blossom water only if needed.
Divide dough into 20 equal parts.
Shape and coat with more roughly chopped nuts.
Put on a baking tray covered with baking paper.
Bake in a preheated oven at 175 °C around 18 to 20 minutes until sides are golden.
Remove and let cool before serving.
Mix chopped nuts into the dough as well, or maybe some raisins, zest of 1 lemon or 1 orange.