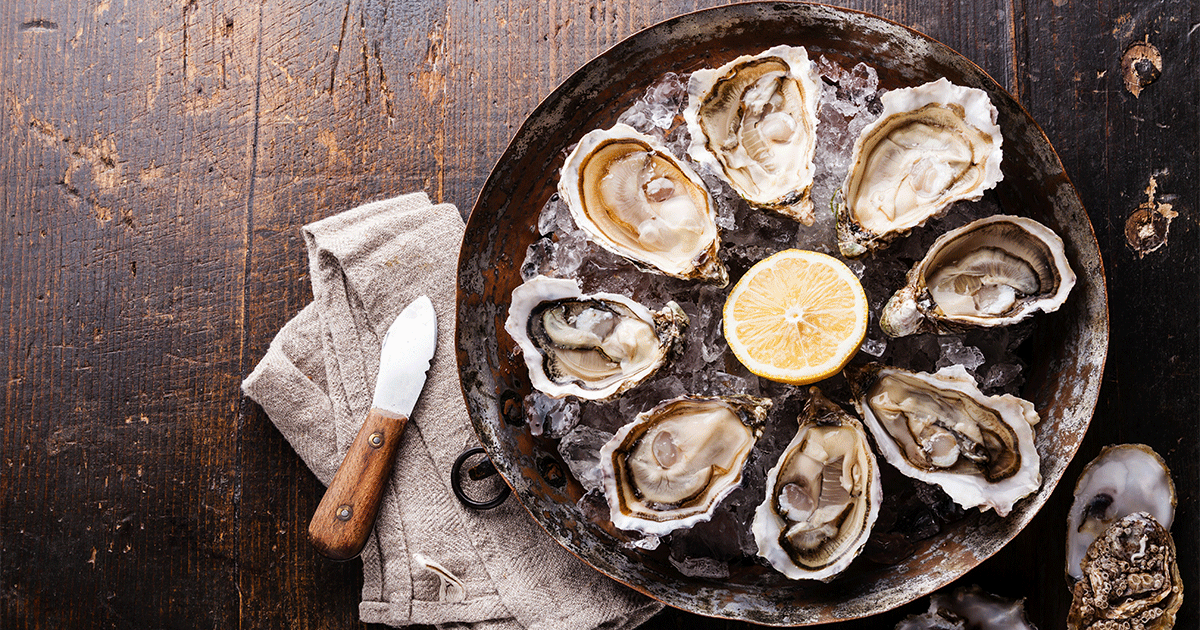 VARIETY
---
• Japan – Kumamoto
• England – English River Dart, Colchester, Frenchman's creek, Jersey Royale, Carlingford Lough
• Ireland – Dungarvan
• France – Fine de Claire, Gillardeau, Ostra Regal, Special Ancelin, Utah
BUYING TIPS
---
• See the harvest date.
• Try a sample to determine its freshness (even if you have to pay, it'll be worth it).
• Handpick the oysters and select the heaviest ones.
• Make sure none are dead (the shells will be open and won't close when tapped).
STORING
---
If you're not planning on having the oysters immediately, store them in the refrigerator, covered with a wet towel. Try your best to keep all of them upside down. They can be kept happy and alive for several days in that state.
SEASONALITY
---
Warming water temperatures generally cause spawning in oysters, and although there is nothing harmful about eating spawning oysters, they tend to be less plump, softer and can often have a milky liquid. Kumamoto oysters don't spawn over the summer, great to eat during the hot months.
NUTRITION
---
A dozen oysters are fewer than 100 calories, but have as much protein as a 100 gram steak and contain as much calcium as a glass of milk.
OYSTER ETIQUETTE
---
Always serve on a rimmed tray over crushed ice, with lemon wedges. Serving oysters with triangles of bread is considered a culinary faux pas. Simply slurp right off the shell. You may use an oyster fork to first lift the oyster from the shell and once eaten, place the shell upside down on the platter.
ACCOUTREMENTS
---
Lemon wedges, mignonette, horseradish, Tabasco.
LOVE & OYSTERS
---
Oysters contain dopamine, a neurotransmitter that is administered to increase one's heart rate. They're also rich in amino acids that trigger increased levels of the sex hormones D-aspartic and N-methyl-D.