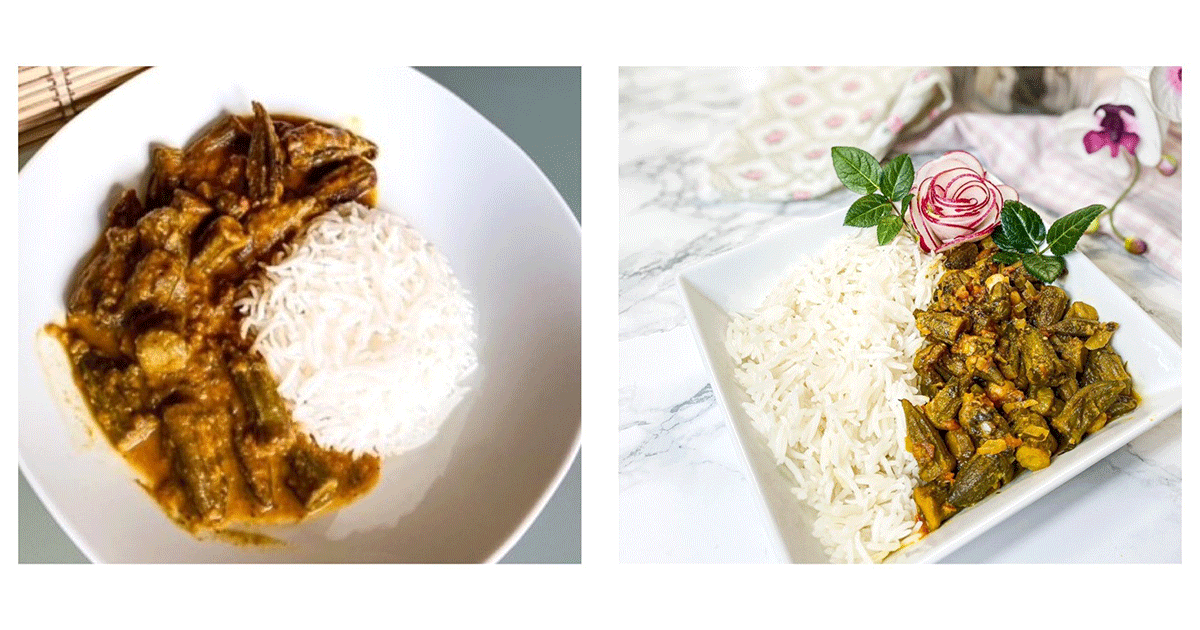 500 g frozen okra
1 tbsp. olive oil
2 tbsp. coriander, fresh or frozen
1 tsp coconut oil
1 small onion, finely chopped
3 cloves garlic, minced
1 tsp freshly grated ginger
1 small tomato, chopped
1 tsp Garam masala
1 tsp cumin
1 tsp tomato paste
1/2 tsp curcuma
1 cup coconut milk canned
1/2 cup water
1 tsp salt, or season to taste
1/2 lemon juice
Put the frozen okra in a pan drizzle with olive oil and put them in oven at 180 °C for 20 min.
Heat the coconut oil in a pot then add the chopped onion, garlic ,ginger, tomatoes and coriander and cook stirring until onion is soft about 2 -3 minutes.
Add salt and all the spices and cook for a minute.
Stir in water and let it cook for 3 minutes then add the coconut milk, the tomato paste for 2 more minutes.
Add okra and cook for around 10 minutes.
Just before serving add the lemon juice and stir.
Serve with basmati rice.
MORE RECIPES YOU 'LL ENJOY