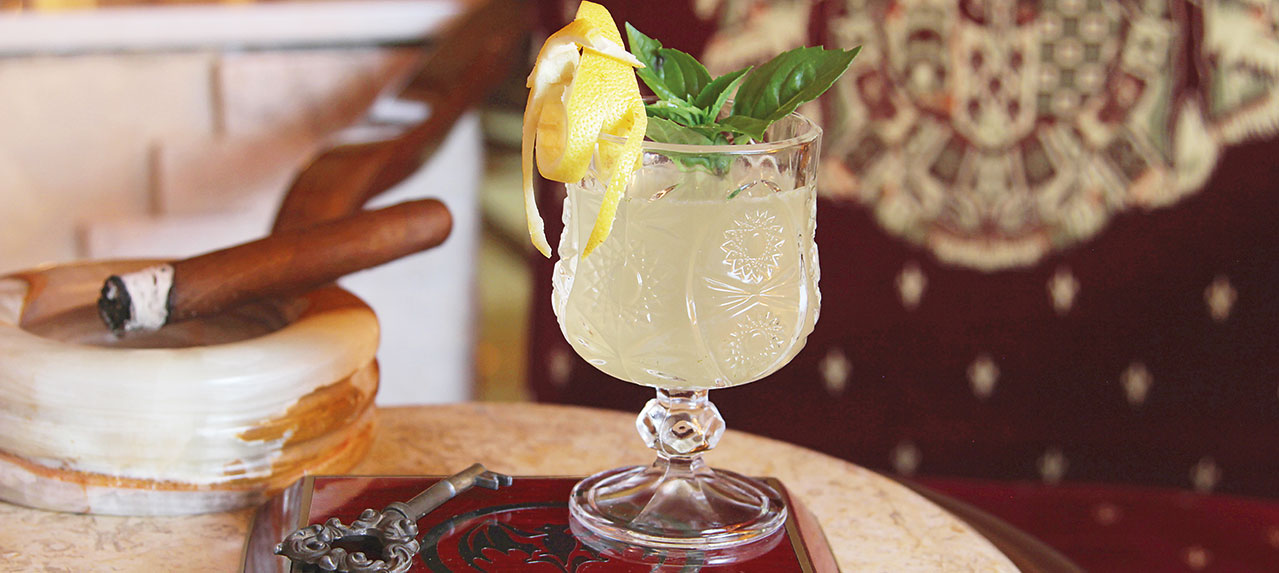 60 ml Bacardi Superior rum
20 ml lemon juice
20 ml sugar syrup (1 cup sugar + 1 cup hot water)
3 drops of arak
1 drop of vanilla essence
5 fresh basil leaves
1. Chill a Bohemian crystal serving glass with ice and cold water.
2. Pour lemon juice, syrup and Bacardi in a Boston glass.
3. Add fresh basil then muddle gently. Add arak and vanilla essence.
4. Shake for about 25 seconds, double strain in the serving glass and garnish with lemon peel and basil.