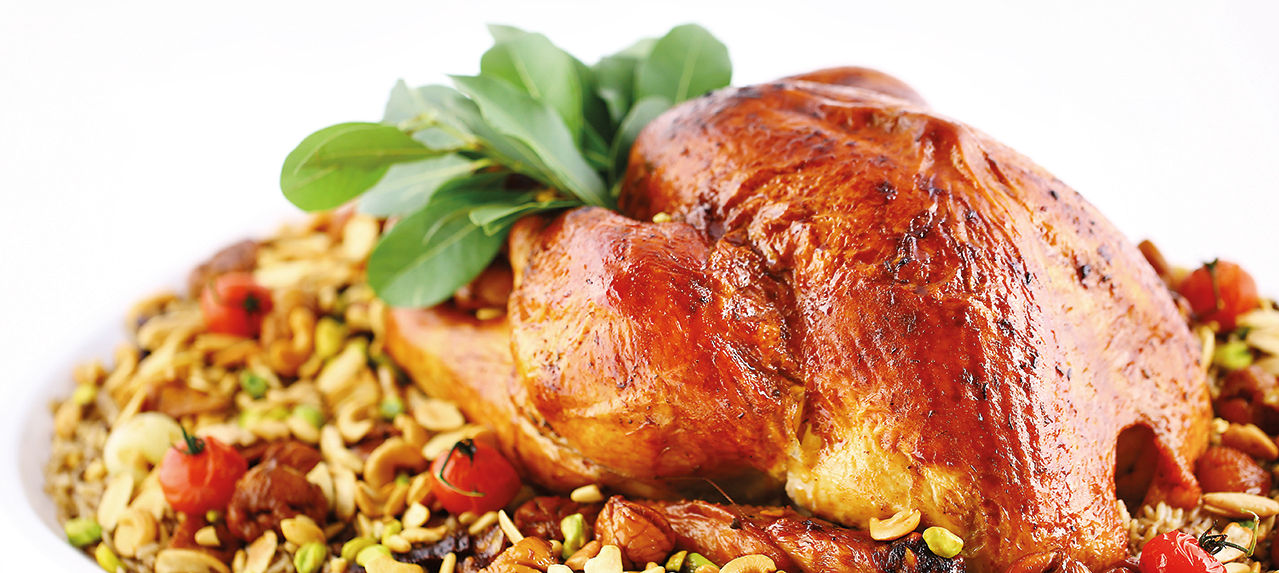 For the preparation of the turkey, kindly check the step by step recipe.
For the oriental chicken stock:
1. Boil the stock and dissolve the powders.
2. Add all the spices, let it boil and reduce till it becomes 1L.
3. Thicken with cornflour.
4. Add butter.
For the oriental rice:
1. Wash the American rice in warm water, soak for 10 minutes and drain.
2. Heat the clarified butter or corn oil in a sauce pot.
3. Add minced onions and cook for 10 minutes on low heat till golden.
4. Add ground meat, cook turning frequently on medium heat while breaking up all lumps of meat and allow to cook till water evaporates.
5. Add fried mixed nuts, dry grapes, beef and chicken stock powder, salt and the soaked rice.
6. Stir and cook for 5 to 10 minutes.
7. Add chicken stock, when it all comes to the boil, cover and simmer for 20 minutes till it's cooked.