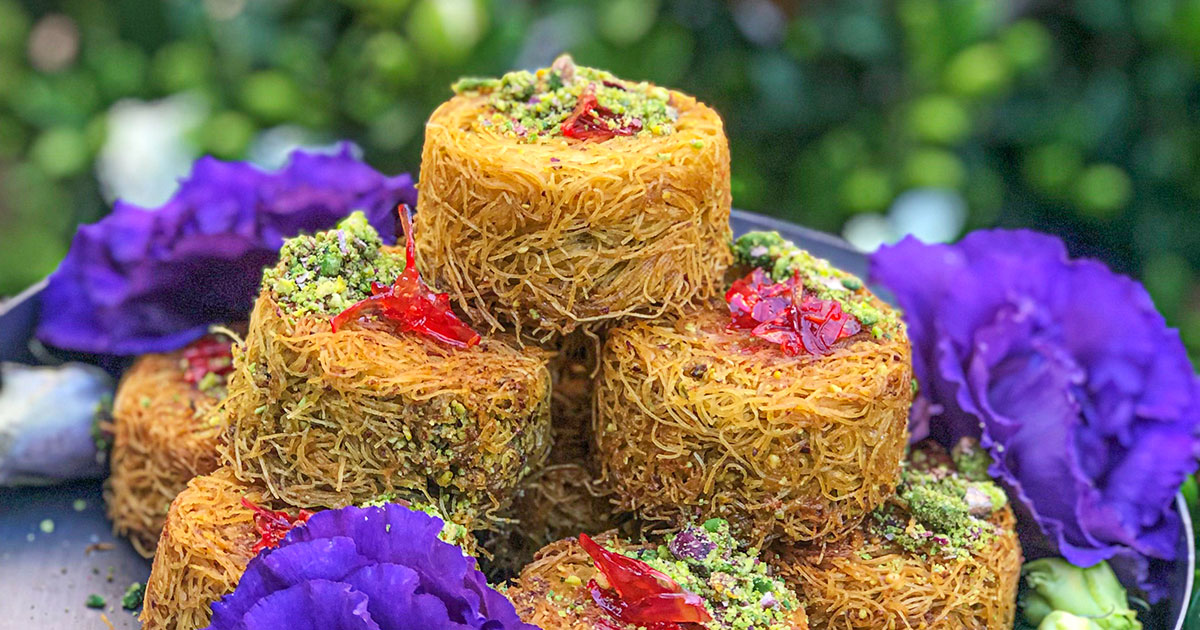 250 grams knefeh
50 grams butter with 1/4 cup vegetable oil, melted
For the cream:
250 grams whipping cream
125 grams Mascarpone Cheese
1 spoon icing sugar
Strawberries or any other berry or fruit of choice
Nuts
Orange blossom jam
Syrup or honey
1. In a large bowl, separate the knefe and rub the separate strings with the melted butter and oil until they are evenly coated.
2. Pre-preheat the oven.
3. On large baking tray spread the knefeh thinly. Bake until golden, keeping an eye on them so that the don't burn, and mixing them every few minutes to get an even golden color. Leave it aside to cool.
4. Using the electric mixer, whip the cream with the sugar. Add the cheese and mix just enough for a smooth cream.
5. In your serving cups, put a bit of knefeh at the bottom, add the sliced strawberries, pipe the cream, sprinkle pistachios and end with a bit of orange blossom jam on top. Serve with syrup or honey for added sweetness.