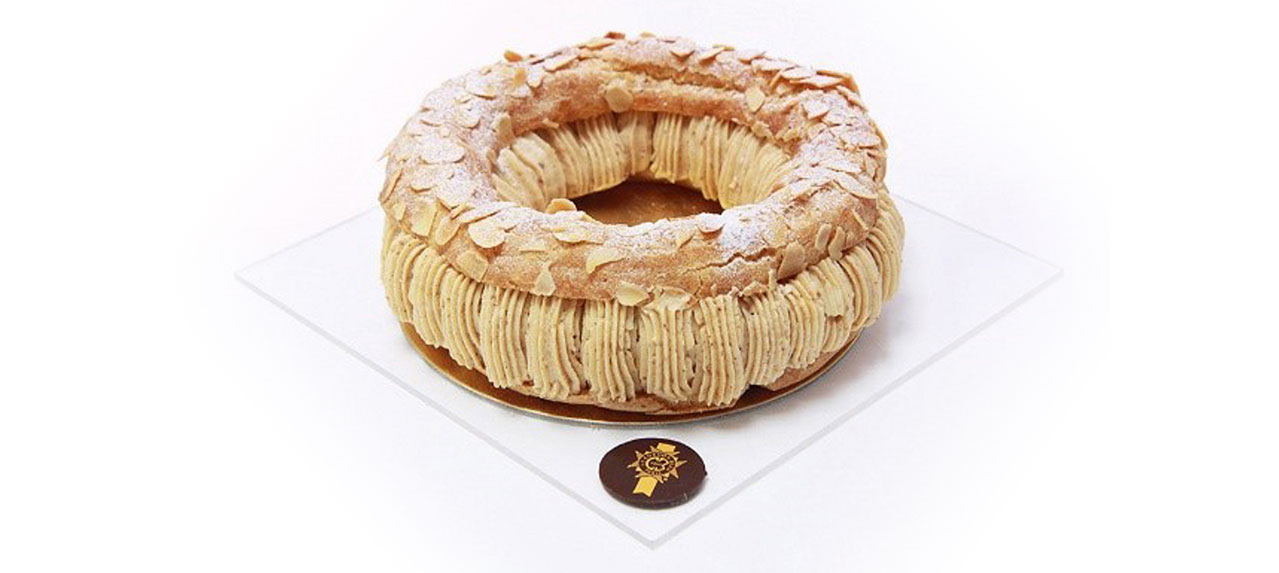 75ml milk
75ml water
60g butter
10g salt
90g flour
2 to 3 eggs
15g almond flakes
300 ml milk
3 egg yolk
75g sugar
20g flour
20g cornstarch
75g praline
1. Preheat the oven to 180degrees.
2. Heat the milk, water, butter, sugar and salt till the butter has completely molten then boil.
3. Remove from fire and add flour all at once.
4. Mix till smoothen.
5. Reheat the dough till wither then transfer it into a bowl.
6. Incorporate eggs one by one by beating energetically.
7. Poach on a plate then sprinkle almonds.
8. Cook in the oven at 160degrees for 35 minutes.
9. Heat the milk till it boils then remove from fire.
10. Whiten the egg yolk and sugar, then add flour and cornstarch.
11. Add hot milk slowly to the mix.
12. Add the mixture to the pan and heat slowly, stirring constantly till the cream thickens.
13. Let it simmer for 1 minute while mixing.
14. Remove from fire and add praline. Let it cool then add butter.
15. Cut choux pastry in two, garnish with Praline Cream then decorate with hazelnuts.