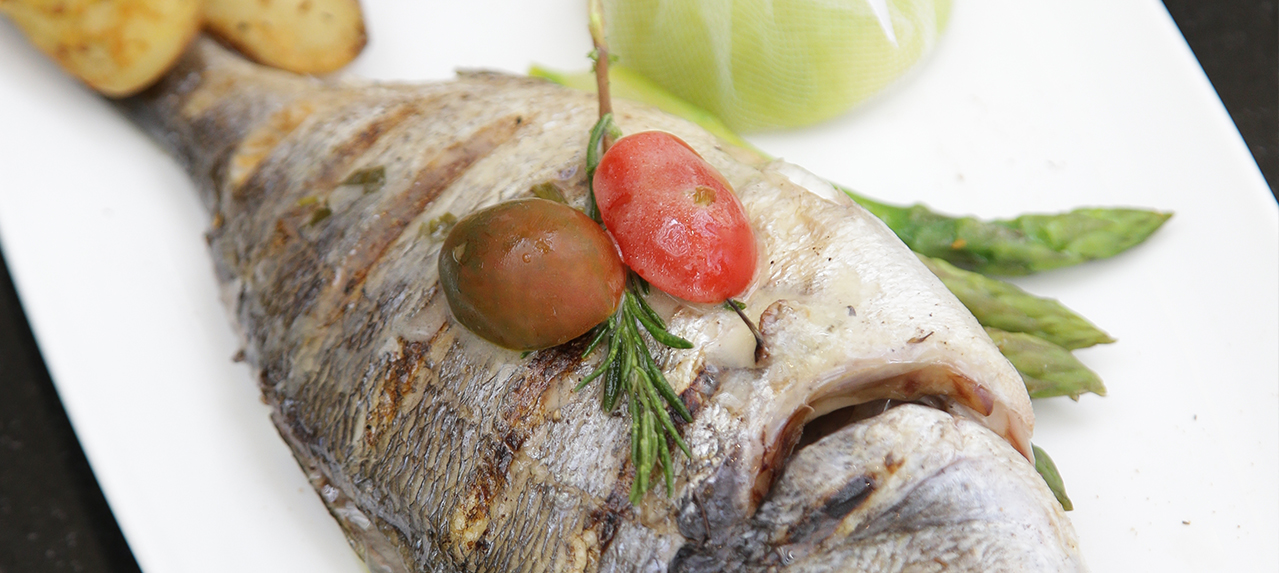 • Whole grilled sea bream, cleaned and scaled
• 10g capers for garnish
• Seasonal vegetables
1. Marinate the fish with salt and pepper. Place the vegetables in an oven tray brushed with olive oil until done.
2. Grill the fish on both sides for two minutes, then bake in the oven for 12 minutes.
3. Serve with vegetables, lemon wedge and side salad.