PICKLES ARE WORTH RELISHING!
Pickling is one of the hottest culinary trends today. It's an easy way to add fresh, homemade flavors to your meals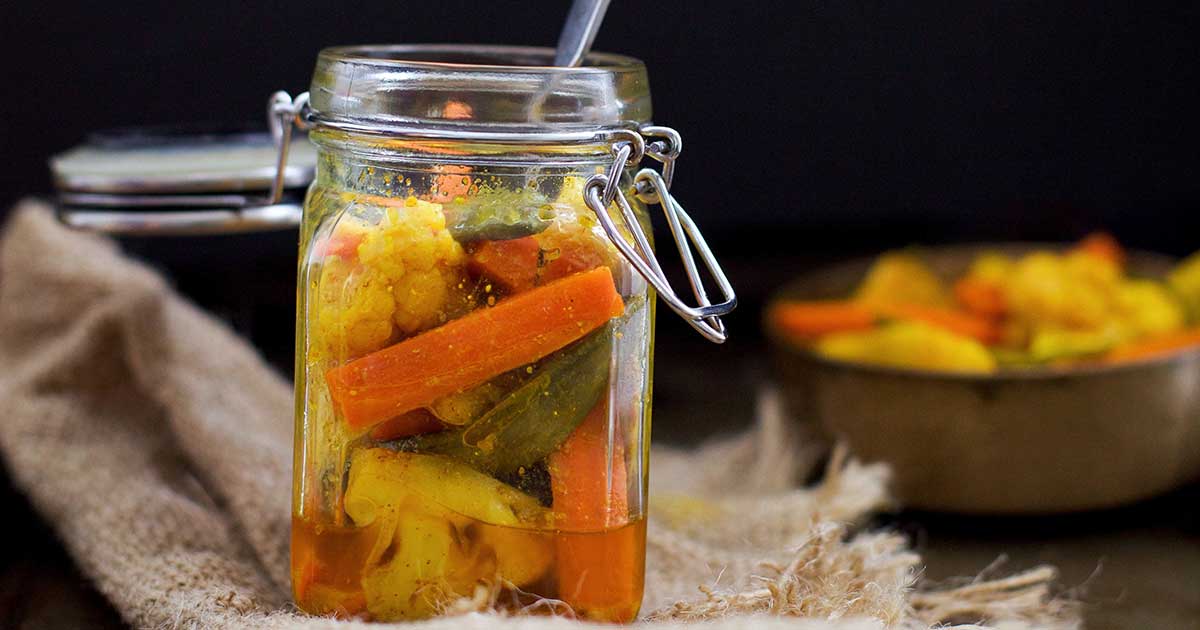 It may seem strange to us that, in earlier times, people knew how to preserve vegetables for long periods, without the use of freezers or canning machines. This was done through the process of lacto-fermentation, an ancient method of food preservation, which is nothing more than salt, vegetables and water – no canning, no fancy equipment.
HOW IT WORKS
---
This simple process works because harmful bacteria can't tolerate salt, but there are healthy bacteria (think yogurt) that can. Lactofermentation wipes out the bad guys in its first stage, and then lets the good guys get to work during stage two.
LACTO-FERMENTED VEGETABLES ARE EASY TO DO AT HOME!
---
Just about any vegetable and even fruit can be lacto-fermented, but fruits will need much less fermentation time as they contain much more sugar. You can play around and try all sorts of combinations to discover some amazing tastes. Spices and herbs are also often used extensively to give an even greater flavor to the final product.
EXAMPLES
---
Some examples of pickling spices are bay leaves, cinnamon sticks, whole cloves, whole peppercorns, coriander seeds and mustard seeds. A popular variation of sauerkraut (lacto-fermented cabbage) is made with apples and juniper berries.
PICK A PICKLE
---
Add the ingredients below to brine (salted water) and create a variety of pickle flavors:
Garlic Dill Garlic + Fresh Dill + Pickling Spice
Latin American Garlic + Chilies + Citrus + Cumin + Coriander Seed
Chinese Ginger + Garlic + Scallion + 5 Spice + Red Chilies
Japanese Daikon + Ginger + Wasabi + Scallions + Soy sauce
Southeast Asian Thai Basil + Coriander Seed + Chilies + Garlic + Shallot
Mediterranean Garlic + Oregano + Citrus Rind + Bay Leaves +Fennel Seed