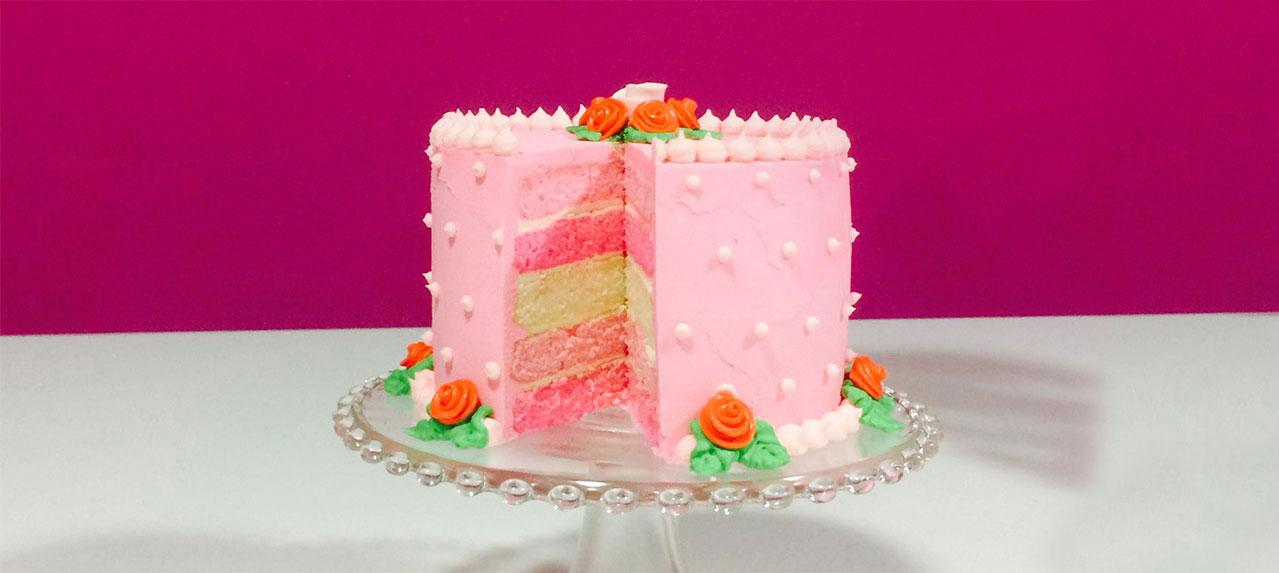 Sponge
225g softened unsalted butter
325g plain flour
50g corn flour
4.5 tsp baking powder
0.5 tsp salt
400g sugar
2 tsp vanilla extract
4 medium lightly beaten eggs
300 ml whole milk
Buttercream
75g butter
175g icing sugar
A few drops of vanilla essence
1 tbsp milk
For the cake
Cream butter, add sugar, vanilla, egg yolks, flour (other dry ingredients) and milk.
Whisk the egg whites separately and then add to the mixture.
Divide the cake mixture between as many bowls as you are making layers.
Add pink food coloring to bowls making different shades. Pour into pans and bake for 15 minutes in a 180°C oven.
For the cream
Place the butter in a bowl and beat until softened.
Gradually sift and beat in the icing sugar, then add the vanilla essence and milk and beat again.
Make two batches, one for between the cake layers and the other for the frosting. You can tint it with a few drops of pink food coloring.
To assemble the cake
Put frosting between the layers then all over cake.
Decorate with rolled sugar paste roses and buttercream leaves.
OTHER RECIPES BY COCOA & CO