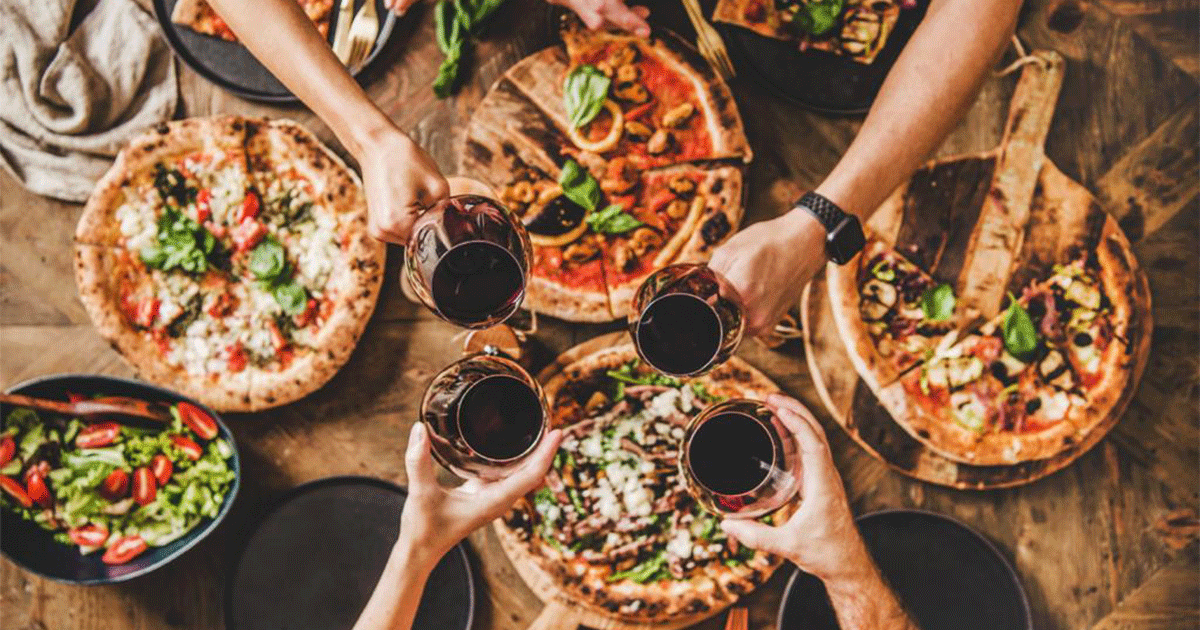 Pizza night tonight? Homemade pizza is much more impressive than a takeaway, try our homemade pizza recipes, they're healthier, quick and easy to make.
TIPS FOR THE PERFECT PIZZA BASE
The base forms the structure of your pizza. You can choose from ready-made pizza bases or can make one at home. Make sure that you knead the dough properly and pay close attention to the ingredients that you add. You can choose from a variety of flours for your base. From the traditional refined flour to whole wheat flour, multi-grain, soy flour, oatmeal flour the newest and the hottest addition is the quinoa pizza base.
Makes 2 pizzas                             Preparation Time 40 minutes
INGREDIENTS
450 ml warm water
400 g flour
40 g dry yeast
2 tsps salt
3 tbsps olive oil
PREPARATION
Preheat oven at 220 °C.
Sprinkle the yeast on top of the water and allow it to activate, about 10 minutes.
Put the salt and 300g of the flour into a food processor. Pour in the yeast and water. Add the olive oil. Add the remaining flour, 1 cup at a time, pulsing and scraping the sides of the bowl until well blended. As soon as the mixture is combined, dump it out onto a well-floured board and knead for 5 minutes. The dough will become smooth and elastic-like.
 Place the dough in a greased bowl and turn to coat all sides. Cover with cling film or a tea towel. Allow the dough to rise in a warm place for 45 minutes, until it doubles in size.
POPULAR CHEESE OPTIONS TO USE IN A PIZZA
Hot favorites include provolone and ricotta. Processed cheese is widely used due to its easy availability and melting properties. However, the stringy mozzarella cheese will always remain the classic and most preferred variety.
10 BEST PIZZA RECIPES
Margherita Pizza is to many the true Italian flag as it was created resembling the colors of the Italian flag, red (tomato), white (mozzarella) and green (basil). Since then this classic pizza has never disappointed anyone.
This Italian favorite pizza is a delicious mix of flat bread or base topped with cheese, chillies, onion, garlic sauce and chunks of chicken. Explore the juiciness of meaty chicken chunks embedded in gooey cheesiness. It can't get better than this.
Garden fresh veggies come together to create a delicious symphony for your taste-buds. In addition to mozzarella and tomato, the ingredients of this pizza are peppers, aubergines and zucchini cut into strips or thin slices, or any other mixture of roasted fresh vegetables.
Italian techniques combined with Mexican flavours – an unforgettable gastronomic experience! Topped with Mexican gems like kidney beans and tossed with a fiery hot sauce.
PEPPERONI OR DIAVOLA PIZZA
Although this is a simple topping combination, it is one of the most popular for a reason. The Diavola is a great pizza for anyone who loves strong flavors as the main ingredient is spicy salami.
A combination of mozzarella, bacon, onion, beef mince, capsicum, pepperoni, mushroom and olives.
PROSCIUTTO E FUNGHI PIZZA
A magnificent combination of mozzarella, ham, mushrooms. It can be done in 2 versions: with cooked ham or with raw ham that is placed on after cooking.
It is a mixture of strong flavours together with mozzarella, tomato, cooked ham, mushrooms, artichokes and black olives.
The combination of cheeses is just spectacular: mozzarella, parmesan, provolone, blue cheese.
A delicious combination of tomato, mozzarella, and seafood like shrimps, mussels and squid, plus seasonings of garlic and parsley.
Buon appetito!