POACH LOBSTER, OLIVE POLENTA SPRING VEGETABLES
WITH CREAMY SAFFRON SAUCE
Serves 4 | Preparation time 60 mins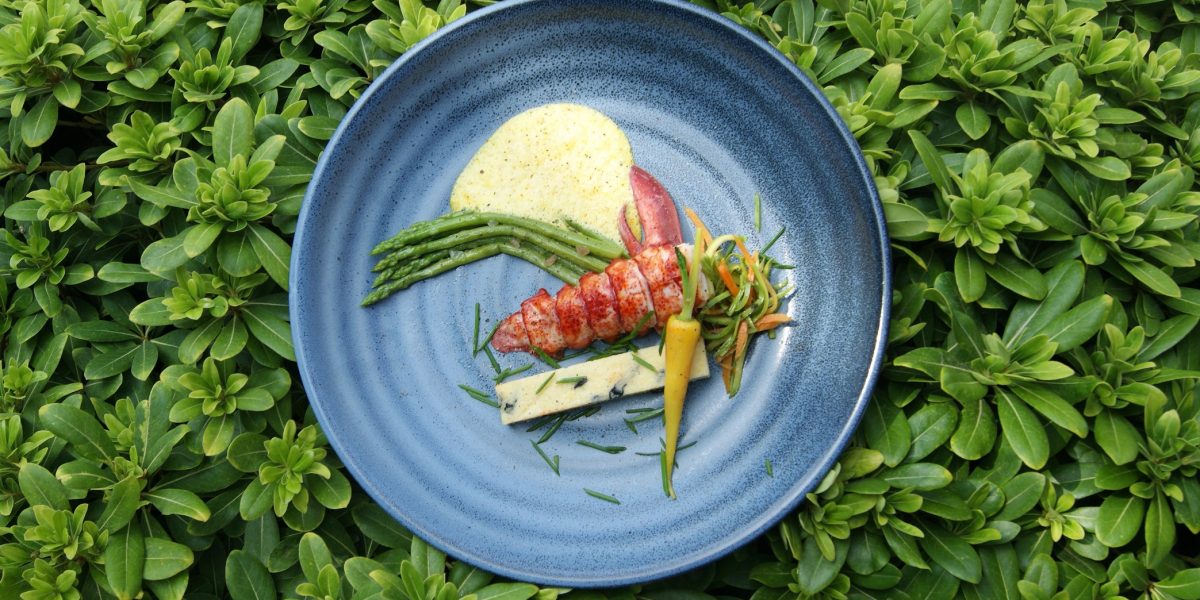 1,200kg lobster
250g polenta
30g black olives
60g asparagus baby
80g carrot
20g baby zucchini
200ml fresh cream
1g saffron
1ml lime
1g salt
1g white pepper
50g butter
60ml milk
Take fresh lobster from the shell, and pan fry in olive oil for 4mins, put aside.
To prepare the polenta, cook slowly with milk and a piece of butter add some black dice olive, seasoning.
Set the mixture in a tray and cut it in any shape as you like.
Shred the vegetables, Saute, and season with salt and pepper.
Serve hot.
Sauce
Boil the cream fresh in a pot.
Add 1g of saffron, piece of butter, one spoon of lemon juice and seasoning, then pour on lobster.