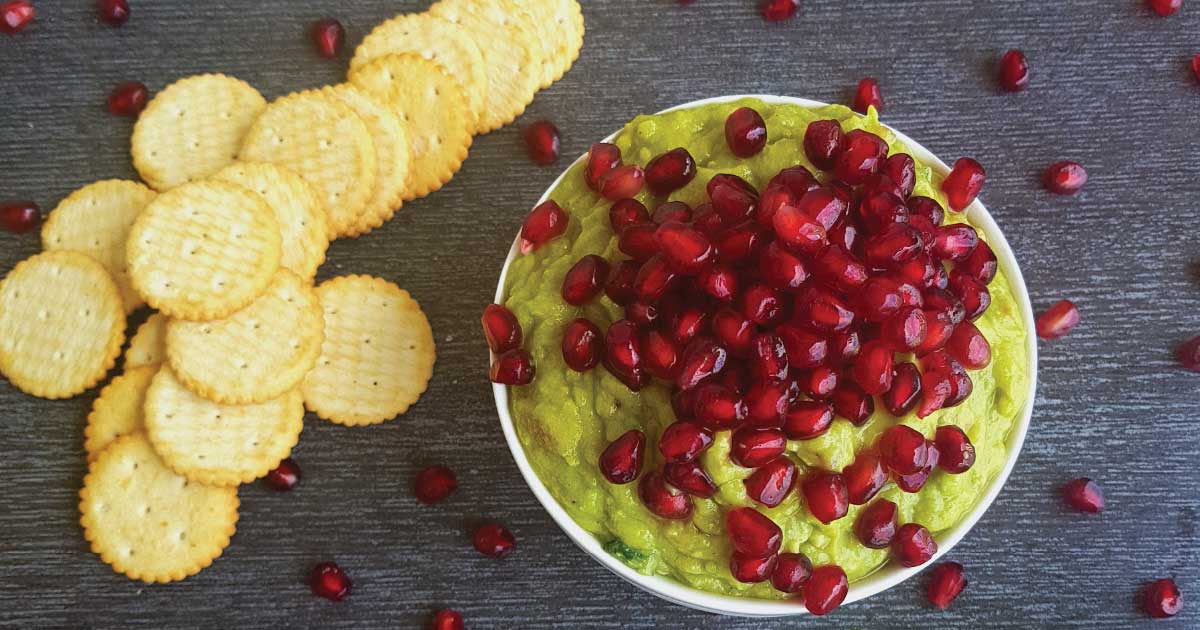 3 medium Avocados, ripe
Juice of 2 limes
¼ cup diced Red onion
¼ cup diced seeded Tomato
¼ cup fresh Cilantro, chopped
1 cup fresh Pomegranate seeds
Salt and black pepper to taste
1. Using a fork, roughly mash the avocados.
2. Add the rest of the ingredients and combine well.
3. Top the mixture with pomegranate seeds.
4. Serve with tortilla chips or crackers.