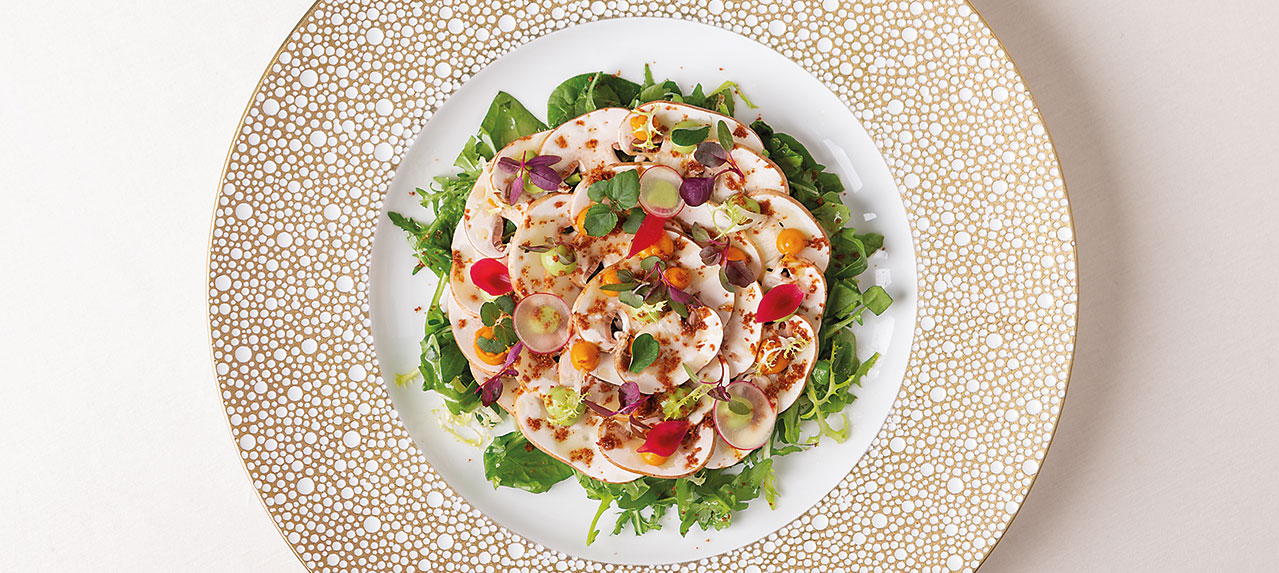 4 pcs Portobello mushroom (small size)
50g mixed green salad
50g avocado purée
Porcini powder sprinkle
Radish for garnish
Olive oil / fleur de sel
Porcini vinaigrette
100g grapeseed oil
3g porcini powder
40g champagne vinegar
1g salt
Black pepper to taste
1. Mix the green herbs with the vinaigrette.
2. Put the mixture on a plate, and cut the cleaned Portobello in thin slices.
3. Set the slices on the salad in the shape of a circle, sprinkle over the porcini powder and the fleur de sel. Then add to it the avocado purée, the olive oil and the radish for the garnish.
4. For the porcini vinaigrette, mix the porcini powder with the champagne vinegar and let it rest in the fridge for 6 hours. Then add the grapeseed oil, salt and the pepper to the mixture.