Serves 8 | Preparation / Cooking time 60 mins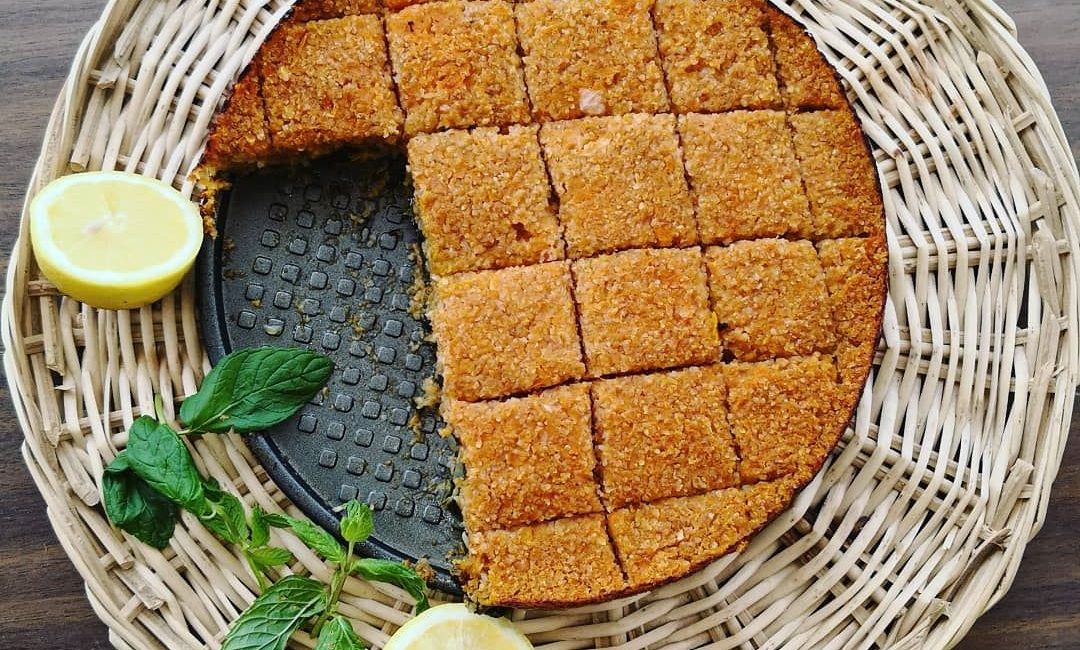 1500 g pumpkin, peeled, seeded and coarsely chopped
1000 g fine burghul
500 g plain flour
1 tsp red pepper spices
1 tbsp. 7 spices
2 tbsp. salt
For the stuffing
2000 g onions sliced lengthwise
200 g walnuts
200 almonds
200 g golden raisins
200 g cashew nuts
2 tbsp. vegetable oil
1 tbsp. allspices
100 ml olive oil
Salt to taste
Place the pumpkin and in water in a large pot over medium heat. Bring to the boil for 15 minutes.
Drain the pumpkin in a colander and set aside for 20 minutes. Using a vegetable masher or the back of a spoon, press the pumpkin to extract all the liquid.
Add the bourghol soaked in the same water for 15 minutes.
Add the flour, spices and salt and mix them by hand until they become a smooth paste.
For the stuffing
Heat the vegetable oil in a medium frying pan over low heat. Add the onion, allspice, salt and fry until the onion is translucent, for about 15 minutes.
Pour some water in a small bowl with a few ice cubes.
Divide the kebbeh mixture into two equal parts. Grease the baking tray. Firmly spread the first half of the kebbeh over the baking tray.
Moisten your fingers in the ice water and flatten the kebbeh in the bottom of the baking dish. You may need to moisten your fingers several times to ensure the kebbeh is level and smooth.
Spread the stuffing evenly over the kebbeh, then lay the rest of the kebbeh mixture over the stuffing, following the previous procedure.
Preheat the oven to 200°C.
Cut the kebbeh into quarters with a sharp knife.
Drizzle the olive oil on top of the kebbeh and bake for 20 to 30 minutes, or until golden brown. Remove from the oven, set aside and let cool to room temperature.