EVERYTHING YOU NEED TO KNOW ABOUT QUINOA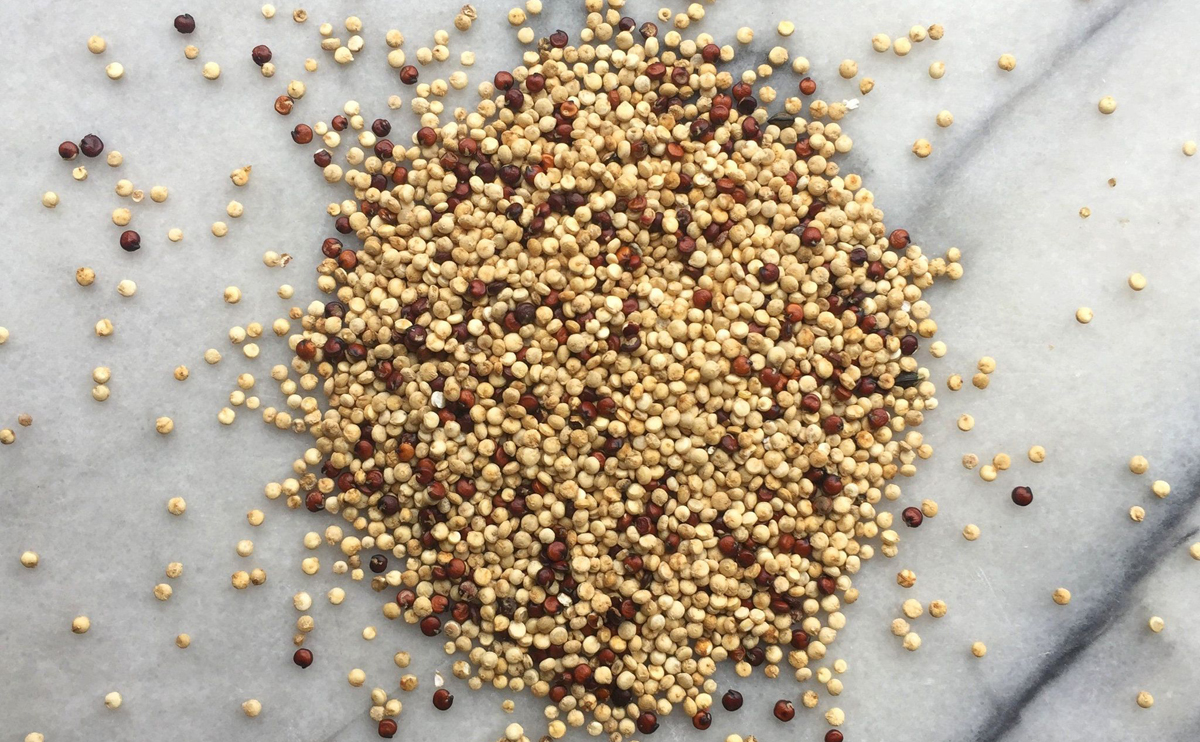 You've seen this superfood take the country by the storm in the past few years. Contrary to other fad and trendy foods, quinoa has made its way onto our repertoires – it's even entered our precious national dish, the tabbouleh!
Quinoa might be a relatively recent addition to Lebanon's pantries, but it's obvious that it is here to stay. So, we're going over everything you need to know about the grain that's not really a grain.
TO SEED OR NOT TO SEED
---
Although quinoa is technically a seed, its nutrition value and composition, as well as its taste and texture, are more characteristic that of a grain. Thus, for the sake of making dietitians, nutritionists, and health coaches' lives much easier, it is treated as a grain. It is important, however, to note that it is in fact a seed, as it can be used as a replacement to grains in case of sensitivity to the latter.
KNOW YOUR PRODUCT
---
Quinoa is the only "grain" that is a complete protein, making it perfect for vegetarians and vegans, or those looking to cut back on meat. It also has a low glycemic index; it enters the bloodstream at a steadier rate, which helps make you feel fuller for longer. Lastly, it's wheat and gluten free – basically, quinoa works with just about any diet!
PREPARING QUINOA
---
First, it is crucial to rinse the quinoa to remove its natural coating (called saponin), which makes it taste bitter.
To boil the quinoa, the best ratio would be 1:2 with water (ex. 1 cup of quinoa would require 2 cups of water). You can also use stock instead of water to add flavor to your quinoa, depending on what you intend to make. Start with high heat until the water boils. Once it does, reduce the heat to low and simmer for about 15 minutes. You'll know the quinoa is done when it becomes translucent and you can a white circle around the individual seeds.
Quinoa is a magical food that works with just about any dietary restriction. For instance, if you are sensitive to wheat and/or gluten, try substituting bulgur with quinoa. It is also a very versatile ingredient that can be used in loads of recipe, and can be enjoyed both and cold. If you're not sure what to make with your quinoa, try using it for one of these recipes we've compiled just for you!