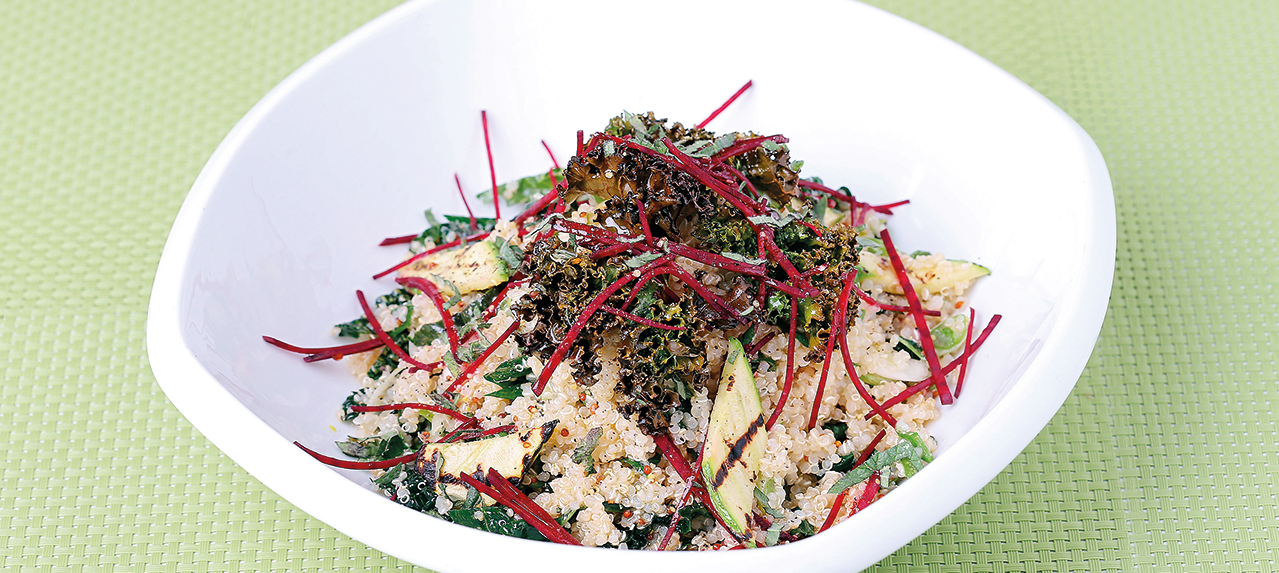 240g quinoa
120g kale
80g fresh thyme
60g green onions
120g zucchini
40 ml debs el remman (pomegranate molasses)
120 ml lemon juice
120 ml sunflower oil
1g white pepper
1g salt
20g beetroot sprouts
5g grainy mustard
120g orange juice
1. Cook the quinoa for 15 to 20 minutes in boiling water. Then spread it on a tray to cool.
2. In another bowl, mix the citrus juices, olive oil, sunflower oil, mustard, salt, white pepper and the chopped green onions.
3. Slice and sauté the zucchini.
4. Chop the kale.
5. Mix the quinoa with the zucchini and the kale and serve in a bowl topped with beetroot sprout for color.