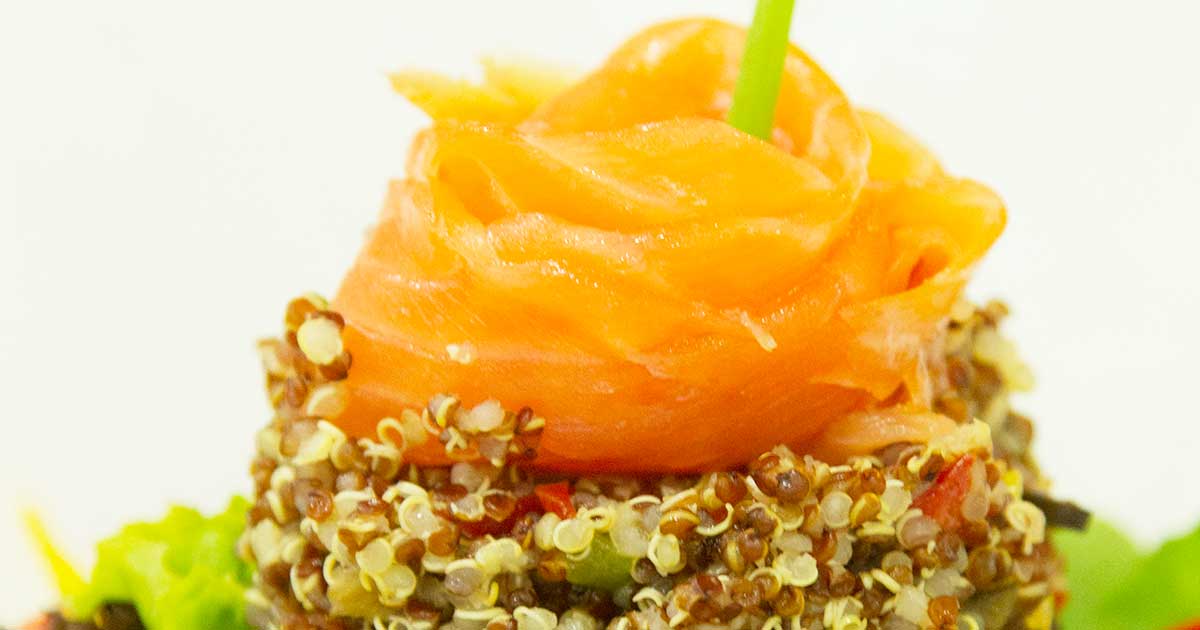 200g white quinoa
100g red quinoa
600g water
150g avocados
150g spinach
50g onions
100g smoked salmon
50g broccoli
10g lemon Juice
10g olive oil
Sea salt to taste
Pepper to taste
1. Place the white quinoa in warm water for 20 to 25 minutes.
2. Boil in 500g of water. Drain the quinoa and let it rest till cold.
3. Repeat the same procedure for the red quinoa but boil in 300g of water.
4. Finely chop the onions and cut the spinach into chunks.
5. Drain the olive oil in a pan on a medium heat. Add the onions then add the spinach. Mix until the mixture is mushy. Add sea salt and pepper to taste.
6. Mix the spinach mixture with the white and red quinoa and add fresh lemon juice.
7. Top the quinoa mixture with sliced avocados then add the fresh broccoli and the smoked salmon.