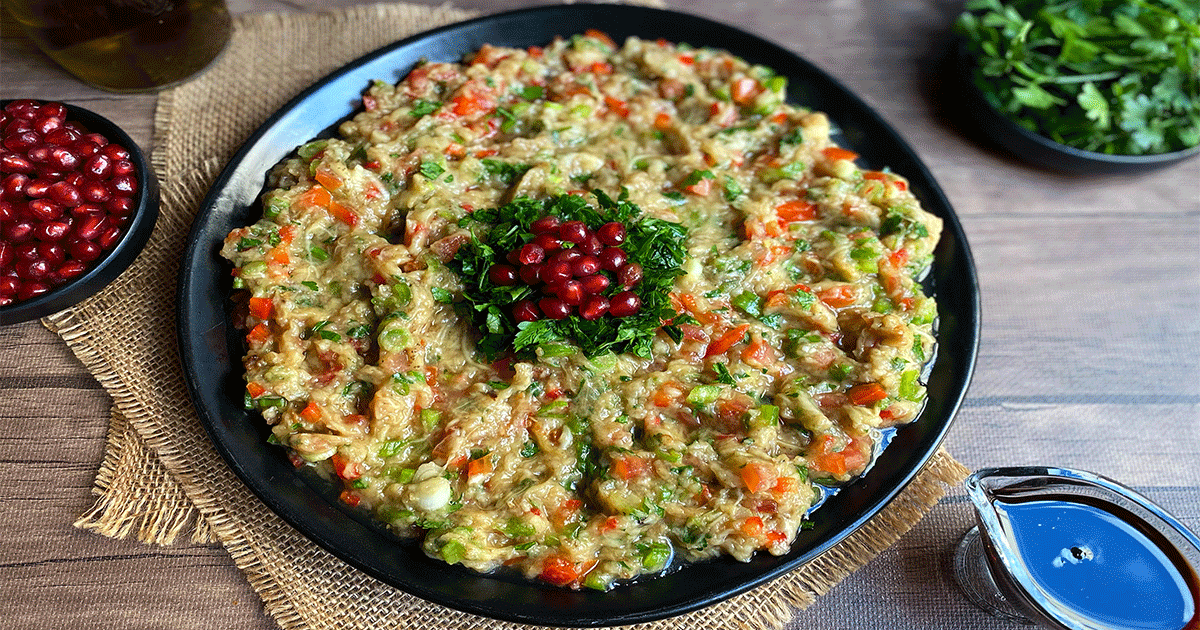 1 large eggplant
2 tbsp. red pepper, chopped
2 tbsp. green pepper, chopped
2 tbsp. green onions, chopped
2 tbsp. parsley, chopped
2 tbsp. pomegranate
2 tbsp. tomatoes, chopped
1 garlic clove, minced
1 tbsp. lemon juice
1 tbsp. pomegranate molasses
1 tbsp. olive oil
Salt to taste
Roast the eggplant in a preheated oven until well done.
Peel off the charred skin and transfer to a bowl.
Mash eggplant with a fork and add all the other ingredients.
Mix to combine and adjust the seasoning if needed.
Transfer to a serving plate, drizzle with olive oil and garnish with parsley and pomegranate.
MORE RECIPES BY FARAH'S CUISINE