50+ books selected for you from Lebanese to international recipes and drinks to prepare.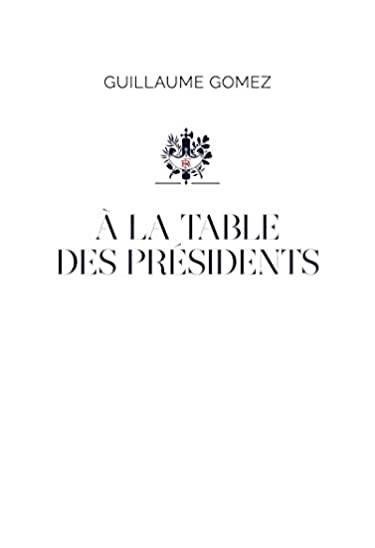 À LA TABLE DES
PRÉSIDENTS

---
BY GUILLAUME GOMEZ

À la table des Présidents celebrates the pleasures of dining, as gastronomy is an integral part of diplomacy. The book invites readers to discover stories and menus, igniting their desire to go further in the discovery of what receptions are at the presidential palace.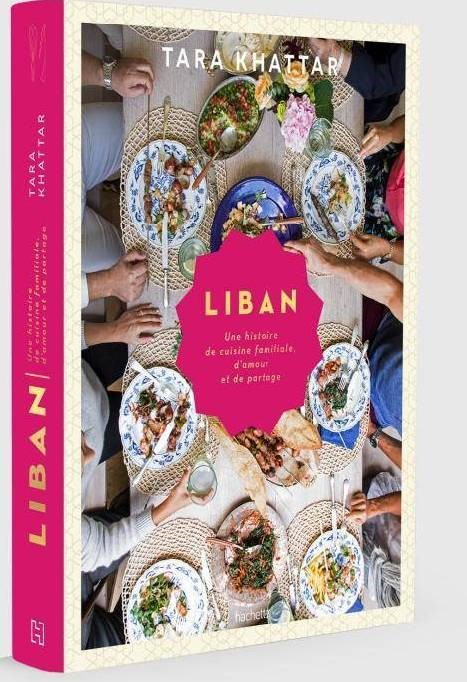 LIBAN
UNE HISTOIRE
---
BY TARA KHATTAR

Liban features 100 recipes that pay tribute to the culinary legacy that Chef Tara Khattar's grandmothers left her. She learned everything from them and she tries, with success, to share the happiness and feeling of fullness that she feels with each recipe she makes.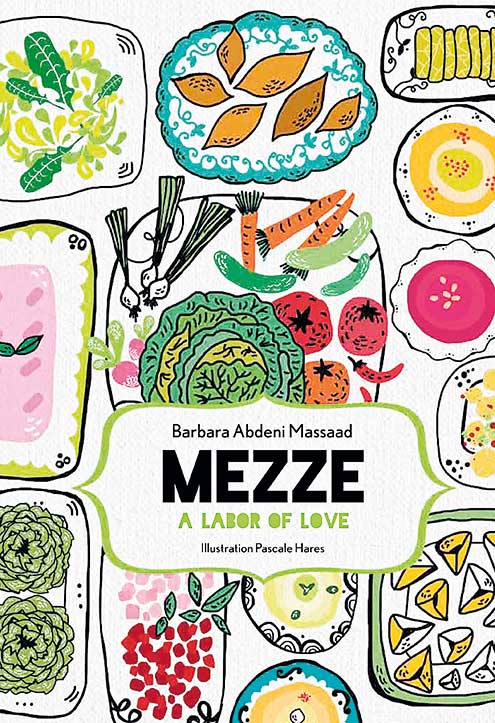 MEZZE:
A LABOR OF LOVE
---
BY BARBARA MASSAAD
A whole world of delights awaits you within these pages. This collection of mezze recipes reflects Barbara's desire to guide us back towards simplicity. Fresh, seasonal ingredients and easy techniques encourage and support even the least experienced cook to success.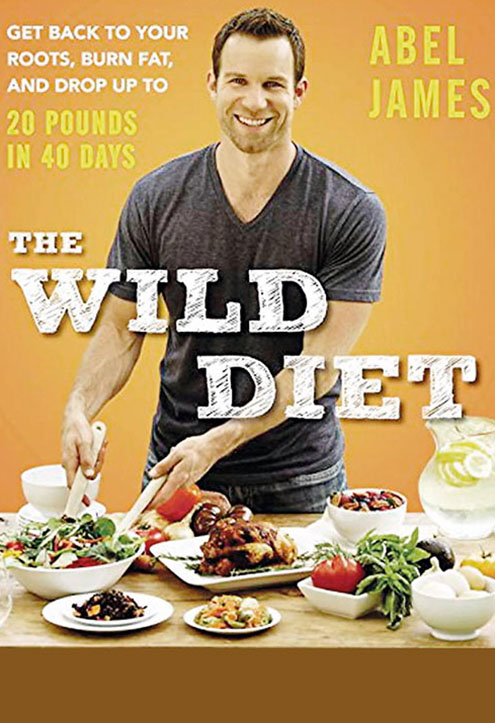 THE WILD
DIET
---
BY ABEL JAMES
At a time when our collective health is failing, Abel reminds the readers that good health doesn't live in a pill, exercise program, or soul-crushing diet. The secret is simply getting back to our wild roots and eating the way we have for centuries.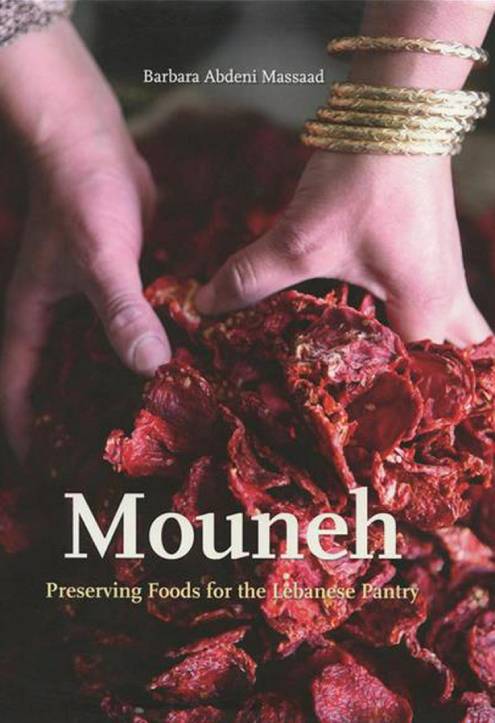 MOUNEH:
PRESERVING FOOD

---
BY BARBARA MASSAAD
The very best memories connecting us to time and place are often stimulated by the tastes and smells of our childhood. Freshly-baked bread, hot from the oven, sweet homemade jam, or the burst of flavor in each dried grape-these memories bring a smile to our faces even as they call to mind the people who made them possible.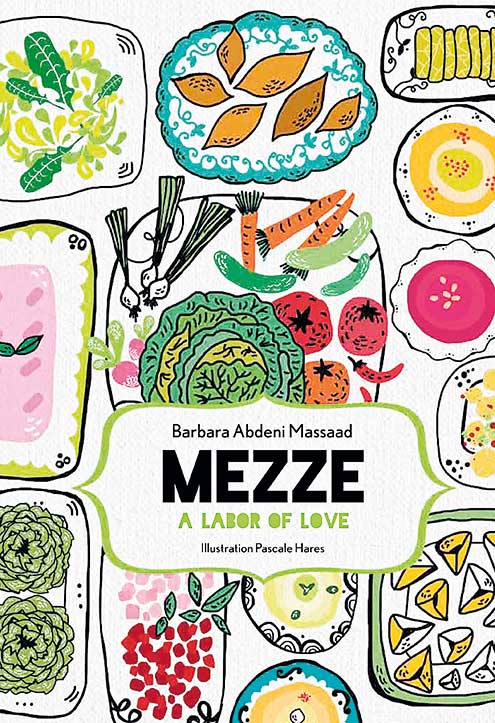 MEZZE:
A LABOR OF LOVE
---
BY BARBARA MASSAAD
A whole world of delights awaits you within these pages. This collection of mezze recipes reflects Barbara's desire to guide us back towards simplicity. Fresh, seasonal ingredients and easy techniques encourage and support even the least experienced cook to success.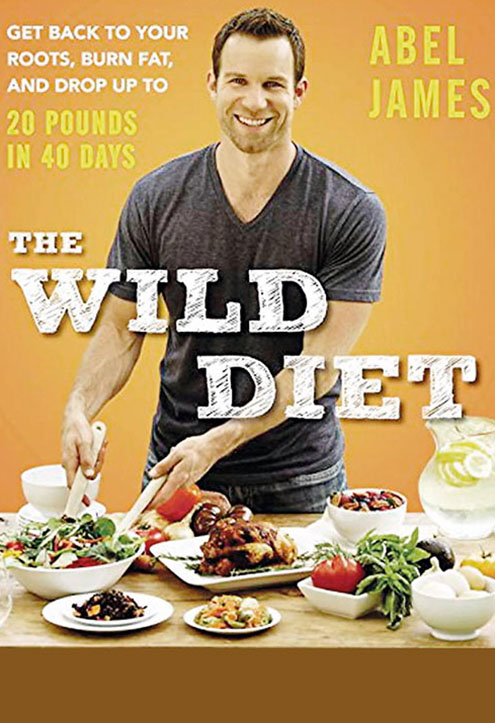 THE WILD
DIET
---
BY ABEL JAMES
At a time when our collective health is failing, Abel reminds the readers that good health doesn't live in a pill, exercise program, or soul-crushing diet. The secret is simply getting back to our wild roots and eating the way we have for centuries.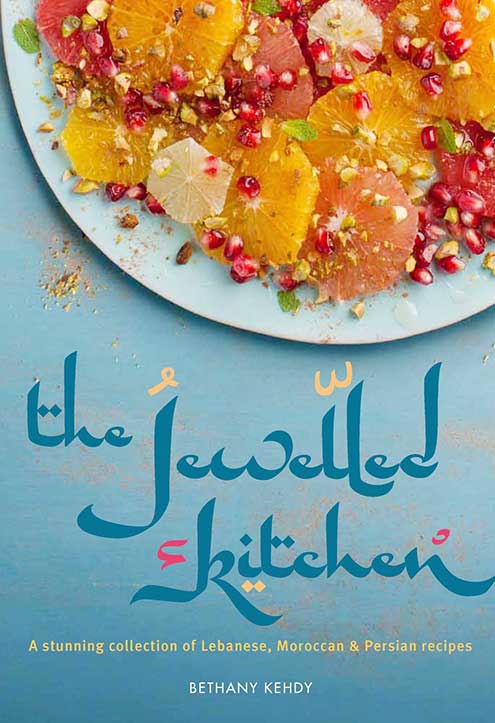 THE JEWELLED KITCHEN
---
BY BETHANY KEHDY
This book is a wonderful collection of recipes featuring delicacies such as freekeh with lamb and rhubarb, spiced squid, lentil and tamarind pilaf, and stuffed quinces.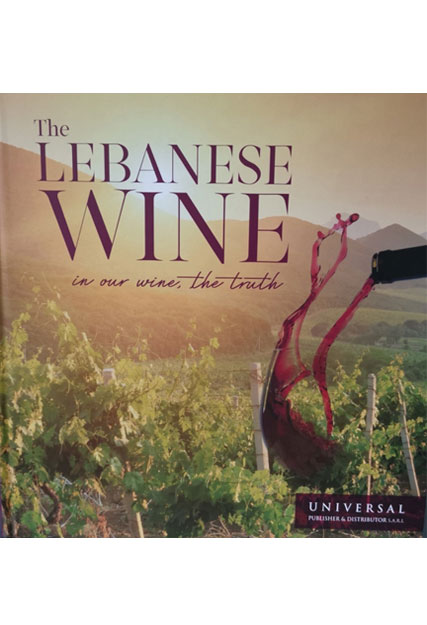 THE LEBANESE
WINE
---
BY UNIVERSAL
This book is dedicated to wine lovers. It will take the reader into a colorful journey through Lebanon's charming vineyards nestled in its various parts, present a connoisseur's view on the how and why of wine, the balanced pairings of wine with occasions and foods, and then delve into the secrets of the unique leaders behind Lebanese wines.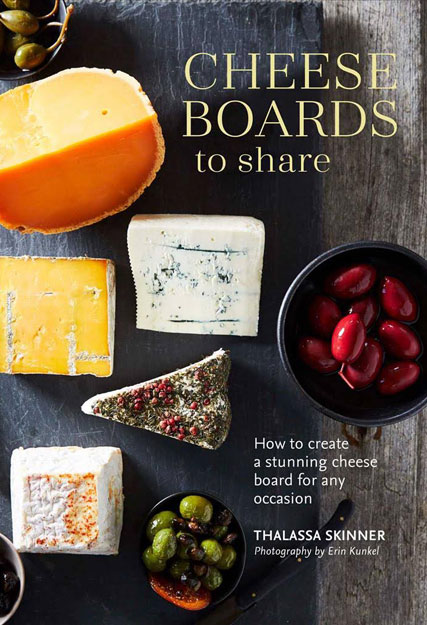 CHEESE BOARDS
TO SHARE
---
BY THALASSA SKINNER
Providing everything you need to know in order to present and feast upon your perfect cheeseboard, this book features 25 themed boards as well as accompaniments and essential practical information on cheese.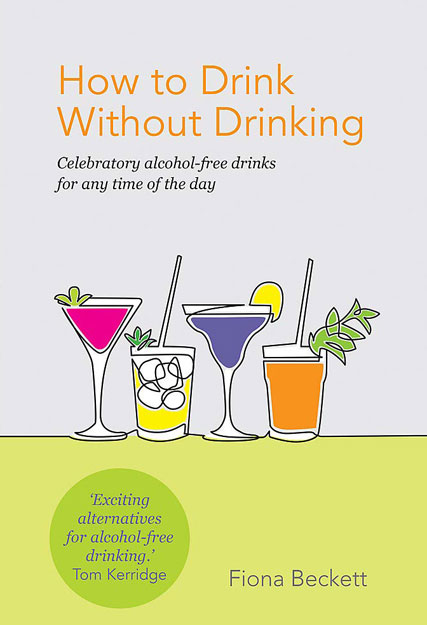 HOW TO DRINK
WITHOUT DRINKING
---
BY FIONA BECKETT
Whether you're on the wagon for good or just looking to take a couple of alcohol-free days a week, avoiding alcohol doesn't have to mean missing out on flavour or fun. This beautiful and inspiring book includes tips and recipes for ferments, cordials and shrubs, as well as delicious alcohol-free cocktails and juices.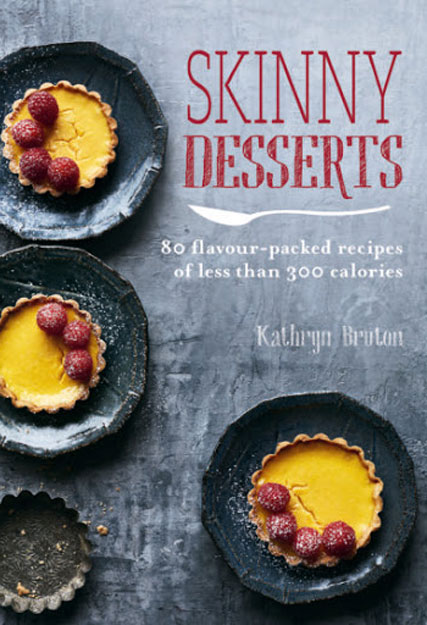 SKINNY
DESSERTS
---
BY KATHRYN BRUTON
In Skinny Desserts Kathryn Bruton has created a collection of delectable sweet dishes that includes the things we all know and love – crème brûlée, citrus tarts, cheesecakes, meringues, ice cream, souffles and éclairs – but with clever minor adjustments each classically calorific recipes is under 300 calories per portion.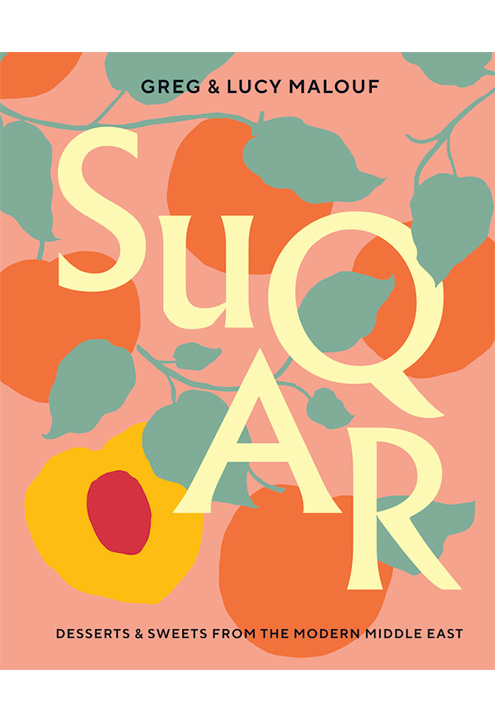 SUQAR
---
BY HARDIE GRANT BOOKS
SUQAR shares the secrets of more than 100 sweet treats inspired by Middle Eastern flavors. Chef Greg Malouf and writing partner Lucy Malouf share sweet treats from the region. The recipes recreate Greg's dishes in signature Modern Middle Eastern style.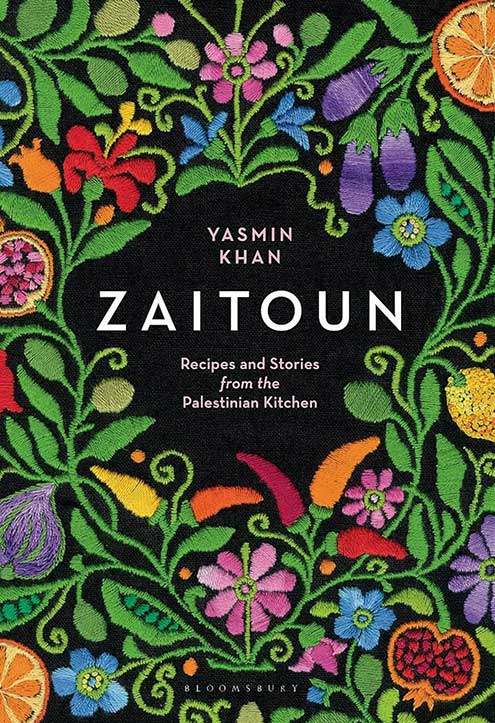 Featuring more than 80 modern recipes, stories and photography. Yasmin Khan unlocks the flavors and fragrances of Palestinian food that evolved mainly influenced by Arabic, Armenian, Persian, Turkish, and Bedouin cultures and civilizations.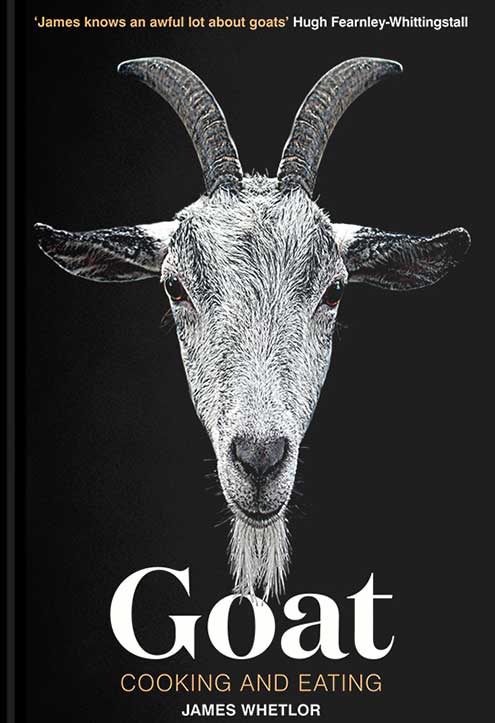 GOAT: COOKING AND EATING
---
BY JAMES WHETLOR
This book highlights the best 100 Goat recipes from around the world created by Cabrito's founder James Whetlor, Hugh Fearnley-Whittingstall, Yotam Ottolenghi, Gill Meller, Neil Rankin and Jeremy Lee.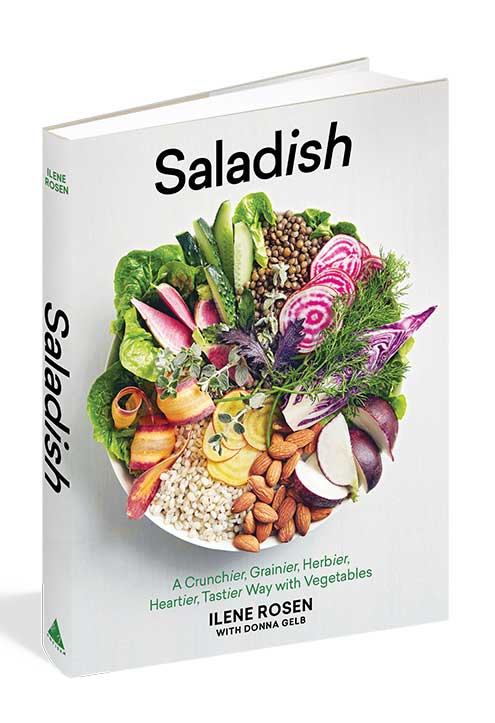 Ilene Rosen shares 100 fresh and creative recipes, organized seasonally. Each chapter includes a fun party menu, a timeline of preparation, and an illustrated tablescape to turn a saladish meal into an impressive dinner party spread.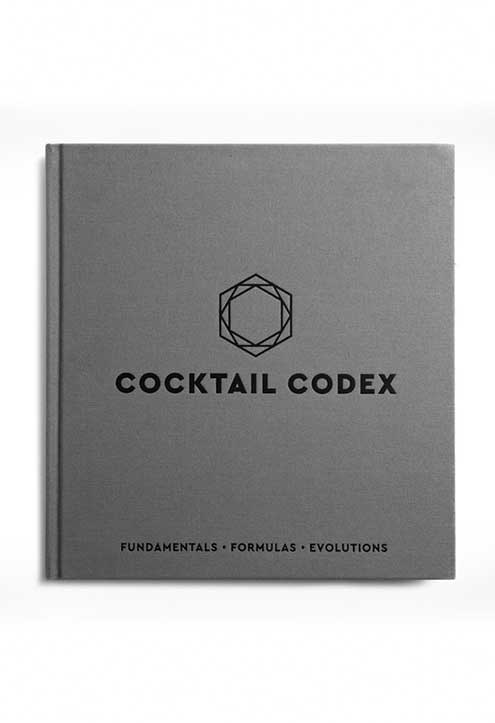 COCKTAIL CODEX
---
BY ALEX DAY, NICK FAUCHALD, AND DAVID KAPLAN, WITH DEVON TARBY
Experts Alex Day, Nick Fauchald, and David Kaplan, reveal simple tips to mastering easy cocktails, martini, daiquiri, sidecar, whisky highball, and flip.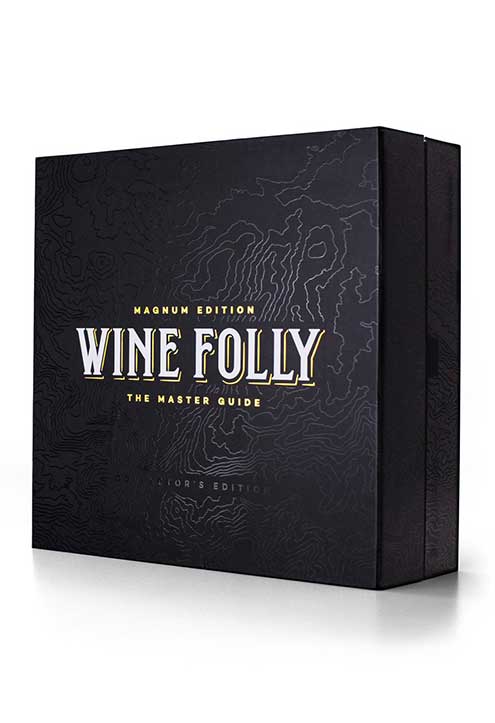 WINE FOLLY
---
BY MADELINE PUCKETTE AND JUSTIN HAMMACK
The Master Guide includes the highest quality essential wine tools, designed to improve your wine tasting experience. The box and contents were designed by sommelier-designer and author, Madeline Puckette. The book helps you get a deeper understanding of wine.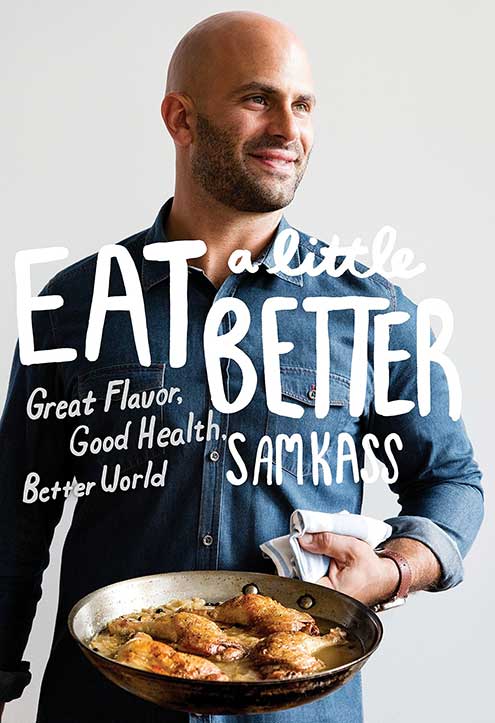 EAT A LITTLE BETTER
---
BY SAM KASS
Sam Kass, former Obamas' chef and White House food policy advisor, makes it easier improve readers' diet through shopping and kitchen tips, as well 90 simple yet delicious recipes.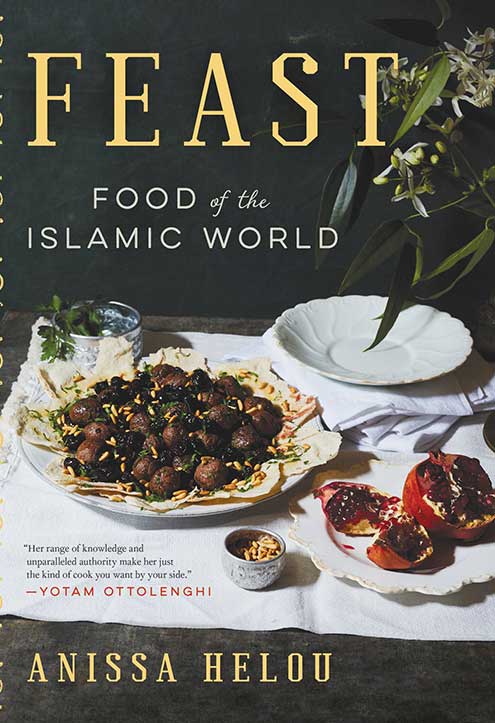 Chef Anissa Helou shares her favorite recipes and stories from cuisines throughout the Muslim world.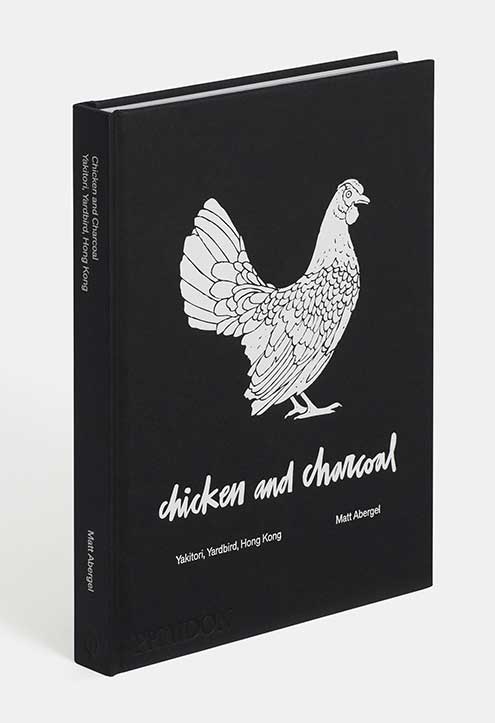 CHICKEN AND CHARCOAL
---
BY MATT ABERGEL
At Yardbird in Hong Kong, has put yakitori on the global culinary map. The first comprehensive book by Canadian chef Matt Abergel about yakitori. The book is an essential tool for home cooks and professional chefs.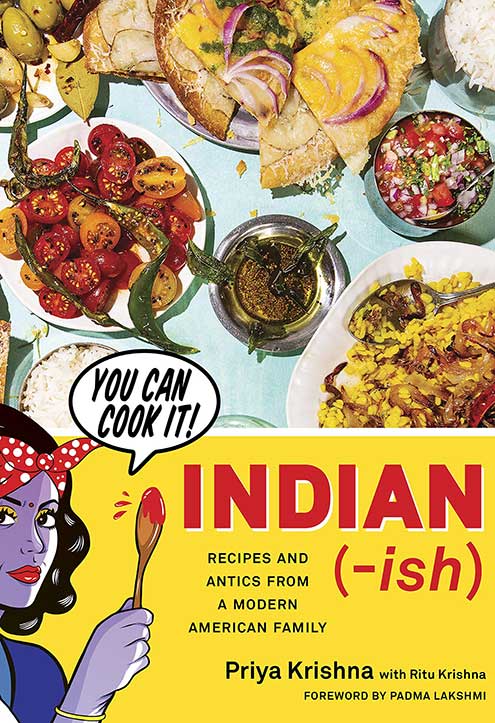 INDIAN-ISH
---
BY PRIYA KRISHNA
Named New York Times Best Cookbooks of Spring 2019, food writer Priya Krishna pays loving tribute to her mother's Indian cuisine with a cookbook offering easy ways to make, clever, practical, and flavor packed.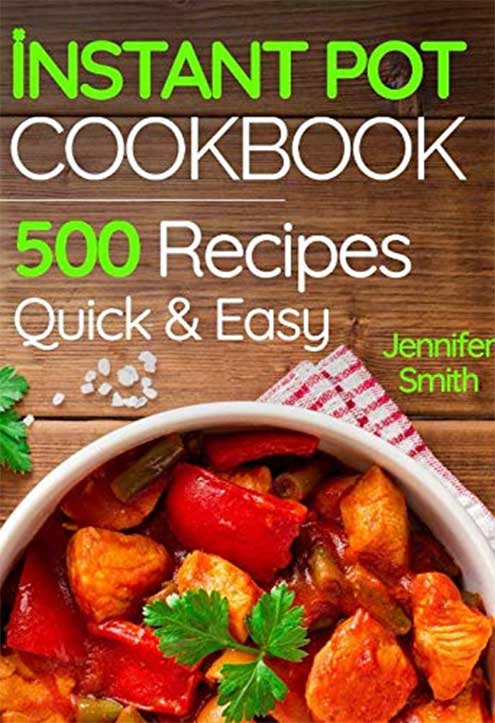 INSTANT POT COOKBOOK
---
BY JENNIFER SMITH
500 Recipes for any budget, listed step by step in a clear and understandable manner. Jennifer Smith offers readers easy advanced recipes to cook better, tastier and faster meals, in an Instant Pot.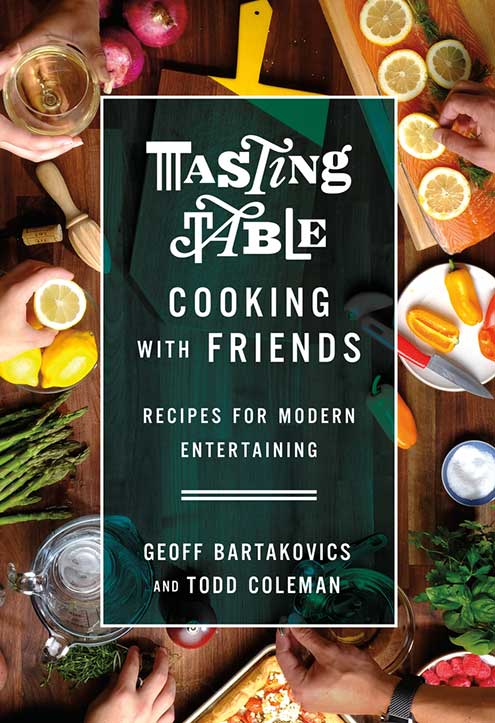 TASTING TABLE
---
BY GEOFF BARTAKOVICS AND TODD COLEMAN
With 12 menus inspired by the way Geoff Bartakovics' and Todd Coleman's live and over 80 fresh recipes that readers can make even when they are only entertaining themselves. Each menu includes a cocktail, appetizer, main course, sides, dessert and wine pairing ideas.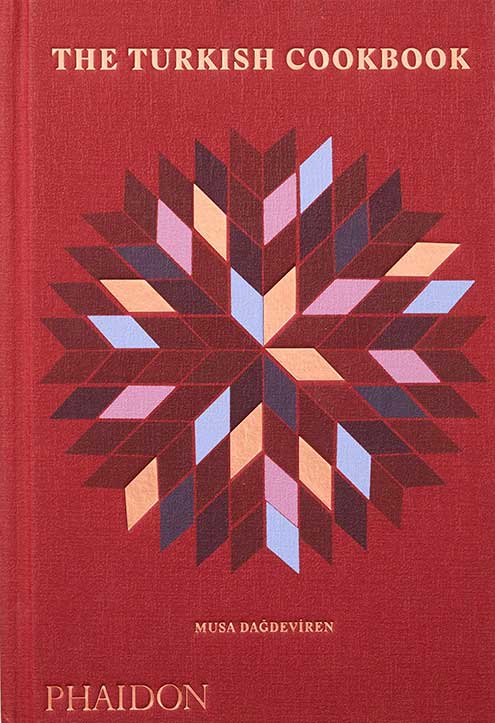 THE TURKISH COOKBOOK
---
BY MUSA DAĞDEVIREN
Musa Dağdeviren, 500 recipes cookbook, documents his journeys across the country while emphasizing on the villages' traditions and highlighting bold and vibrant dishes, from grilled meats and pilafs to the sweetest pastries.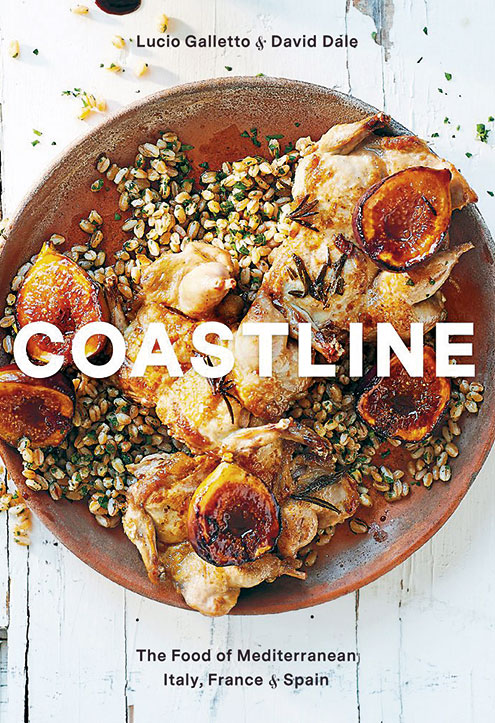 COASTLINE
---
BY LUCIO GALLETTO & DAVID DALE
Coastline explores the legacy of the ancient Greeks, Romans, Arabs and Vikings, who left the gift of a cuisine of the sun, flavored with generosity and conviviality. Mediterranean recipes include salads, pasta sauces, pizza and pies, soups and stews, family feasts and desserts.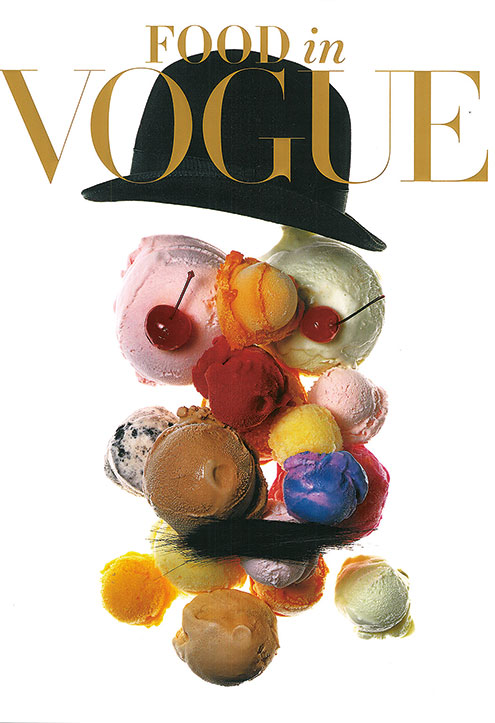 FOOD IN VOGUE
---
BY VOGUE B01S
Food in Vogue examines how Vogue's relationship with and treatment of food has changed in its pages through its lavish and challenging food photographs and its career-defining interviews with the world's hottest chefs. The book includes exclusive, brand-new profiles of outstanding chefs, alongside iconic Vogue photography.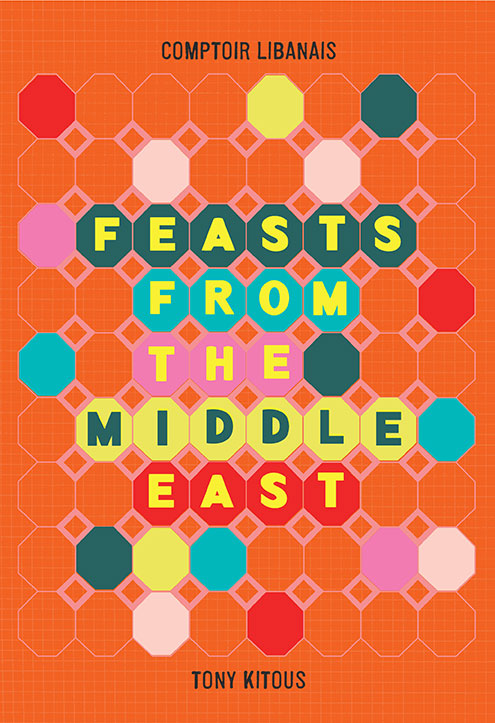 FEASTS FROM THE MIDDLE EAST
---
BY TONY KITOUS
From the founder of restaurant chain Comptoir Libanais, comes a celebration of authentic Middle Eastern food, packed with over 100 deliciously fresh, flavorful and affordable dishes, inspired by the souks of Lebanon.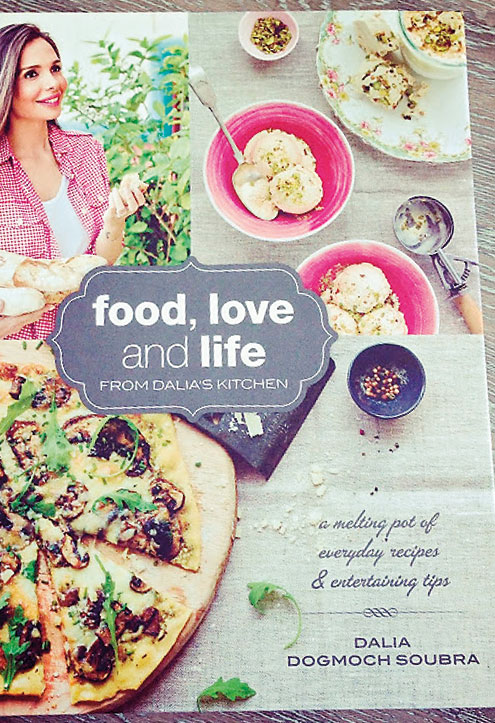 FOOD, LOVE AND LIFE
---
BY DALIA DOGMOCH SOUBRA
At the turn of a page you travel from Baked German Raclette Spaetzle to a classic dish in the Gulf called lamb harees. Or flick to the page with scallops al pil pil from Spain, and end with sour strawberry crepes or a chestnut vacherin from France.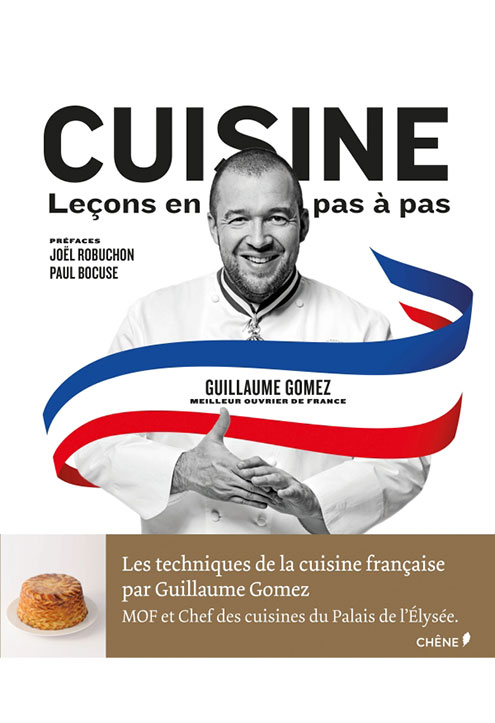 CUISINE, LEÇONS
EN PAS À PAS
---
BY GUILLAUME GOMEZ
Discover the reference book of French cuisine by Guillaume Gomez, MOF Cuisine and Chef of the Elysée Palace kitchens. It is an easy to comprehend step-by-step book of recipes to perfectly master cooking techniques and create tasty dishes…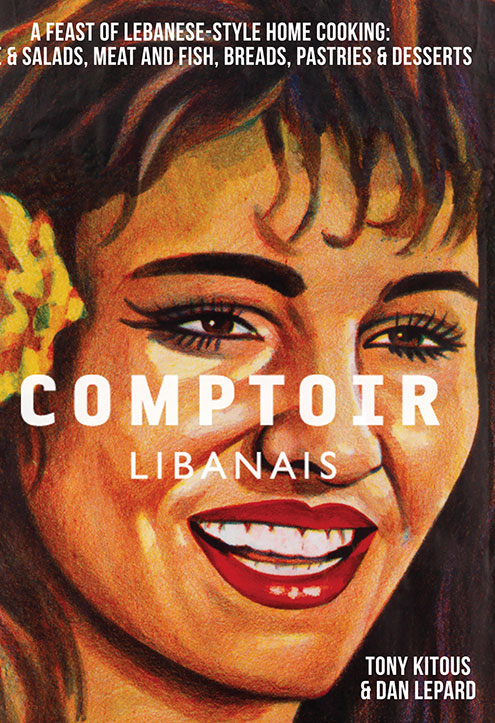 COMPTOIR LIBANAIS
---
BY TONY KITOUS, DAN LEPARD
Tony's recipes combine fresh vibrant vegetable dishes with simple grills, flat breads, grains, herb salads and dips. Pastries are richly flavored and delicate, made with syrups and spices. Containing eighty recipes, each one with a full-page photograph, Comptoir Libanais makes achieving a great result easy at home.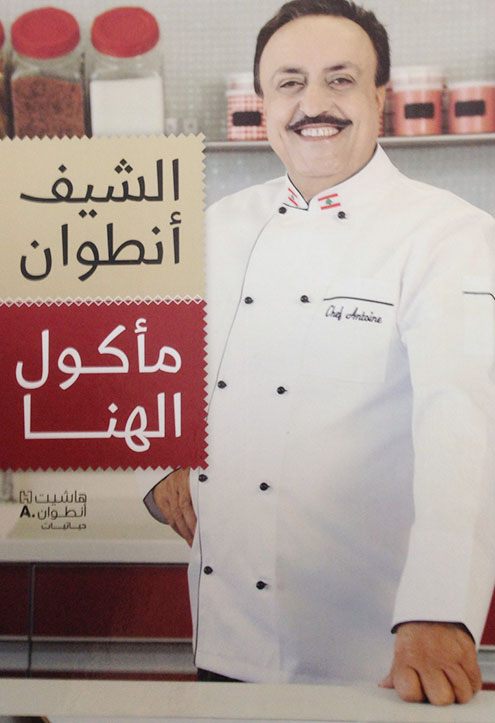 MAAKOUL EL HANA
---
BY ANTOINE HAJJ
With 600 Lebanese and international recipes from appetizers to main dishes, to desserts of all kinds. "Maakoul El Hana" promises to be a trusted cooking companion.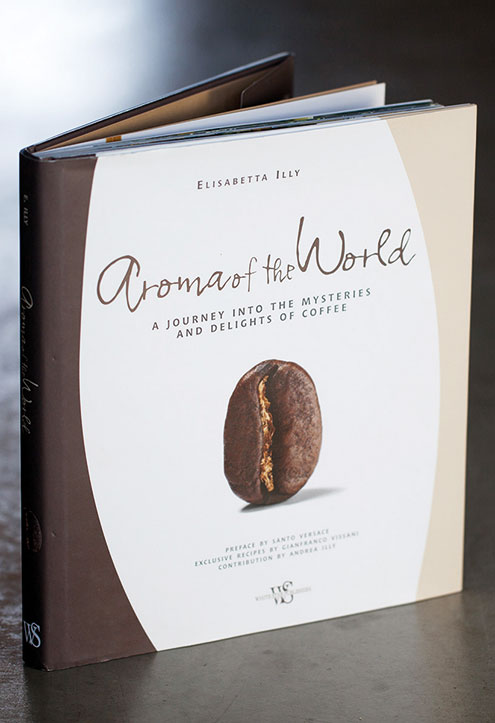 AROMA OF THE WORLD
---
BY ELIZABETH ILLY
The author discusses tasting techniques, provides tips on how to make a perfect coffee in the home and how to identify a properly made espresso in a café.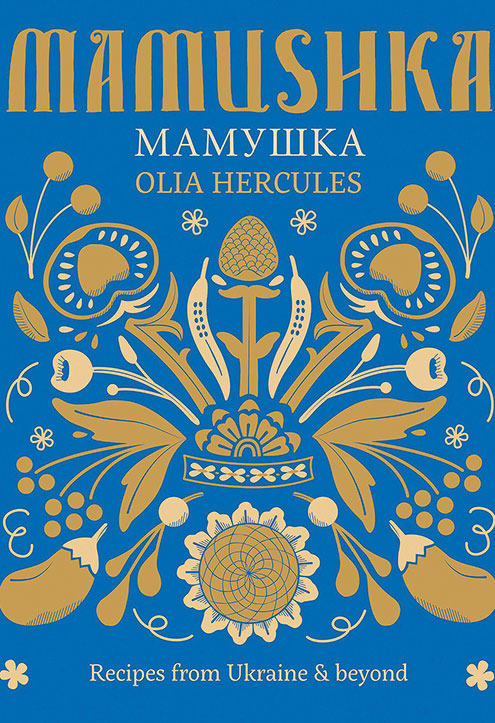 MAMUSHKA
---
BY OLIA HERCULES
A celebration of the food and flavors of the "Wild East" – from the Black Sea to Baku and Armenia to Azerbaijan, with over 100 recipes for fresh, flavorful and unexpected dishes from across the region.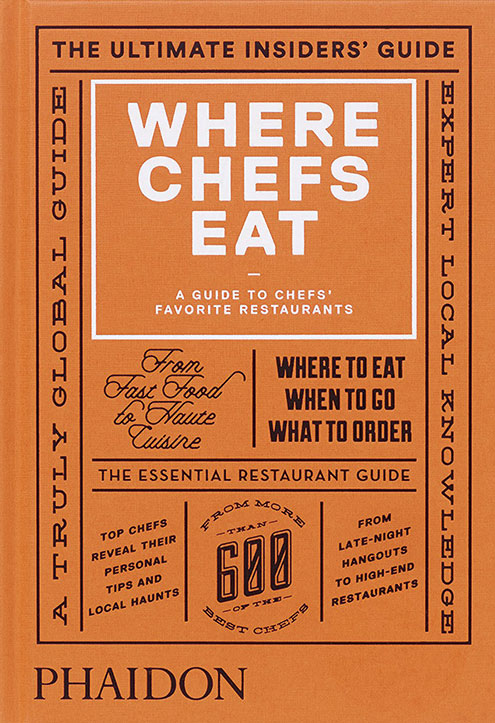 WHERE CHEFS EAT
---
BY JOE WARWICK
More than 600 of the world's best chefs, including recommendations from hundreds of chefs. The book features more than 3,000 restaurants in more than 70 countries.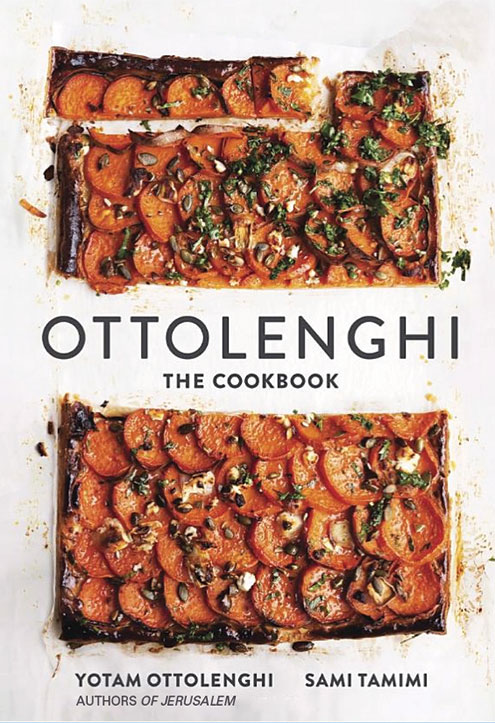 OTTOLENGHI
---
BY YOTAM OTTOLENGHI AND SAMI TAMIMI
It features 140 recipes culled from the popular Ottolenghi restaurants and inspired by the diverse culinary traditions of the Mediterranean.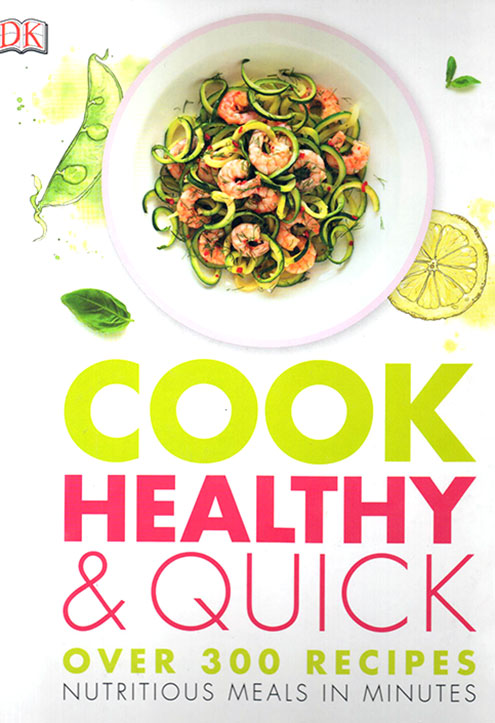 COOK HEALTHY AND QUICK
---
BY DK COOKERY & FOOD
This book offers over 300 recipes using nourishing, easily sourced ingredients for which you won't need to search the health food shops.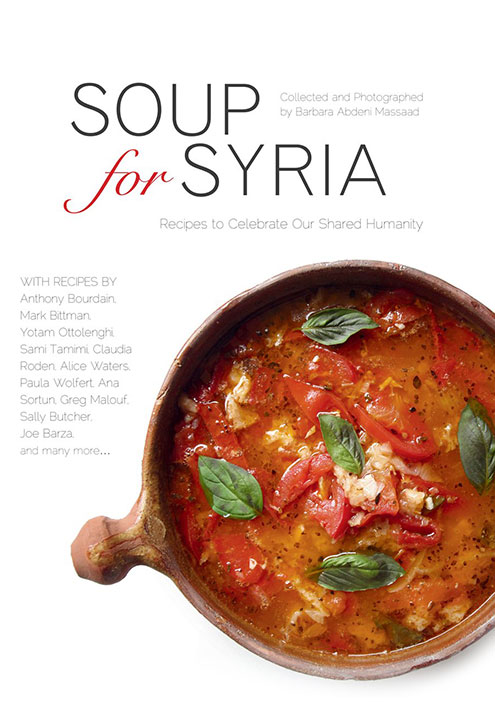 SOUP FOR SYRIA
---
BY BARBARA ABDENI MASAAD
Acclaimed chefs and cookbook authors the world over have come together to help food relief efforts to alleviate the suffering of Syrian refugees. Each has contributed a recipe to this beautifully illustrated cookbook of delicious soups from around the world.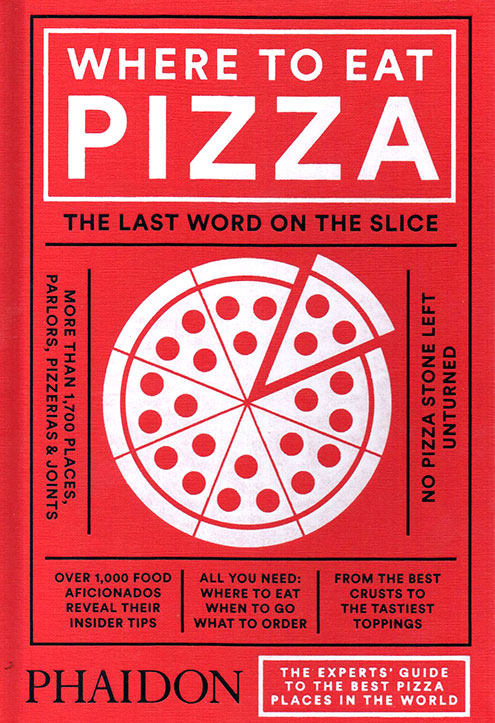 WHERE TO EAT PIZZA
---
BY DANIEL YOUNG
Over 1,000 food experts and aficionados from around the world reveal their insider tips on finding a perfect slice of pizza. Featuring more than 1,700 world-wide pizzerias, parlors, and pizza joints listed. All you need to know – where to go, when to go, and what to order.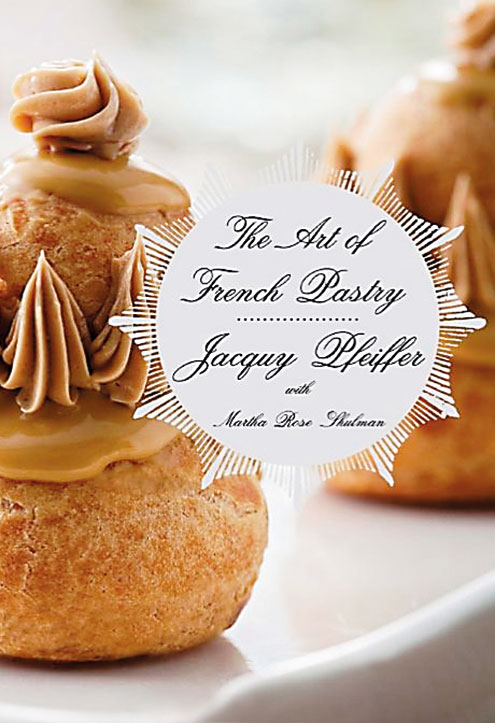 THE ART OF FRENCH PASTRY
---
BY JACQUY PFEIFFER
Award-winning chef Jacquy Pfeiffer, shares his famous recipes, such as, brioche, mille-feuilles, cream puffs, Alsatian cinnamon rolls, lemon cream tart with meringue teardrops, and many others.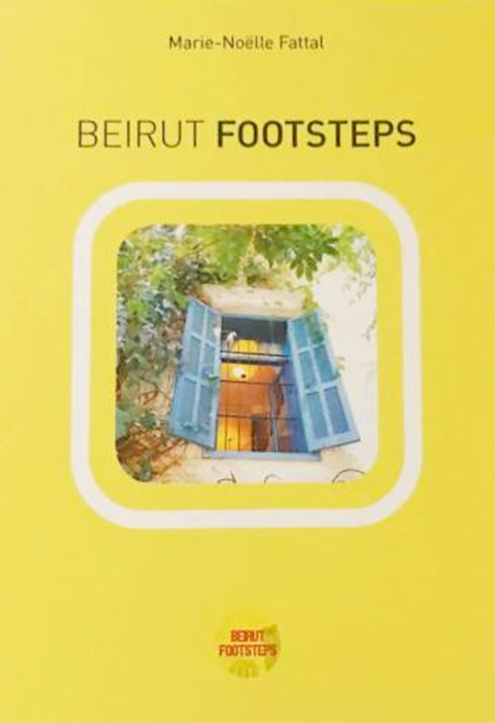 BEIRUT FOOTSTEPS
---
BY MARIE-NOELLE FATTAL
To preserve the things she cherishes about Beirut, which were gradually disappearing, Fattal put-together this photography book featuring a selection of her Instagram posts depicting the city's chaos, contrasts and extremes… It is also her own personal tribute to simply say: "Beirut, I love you."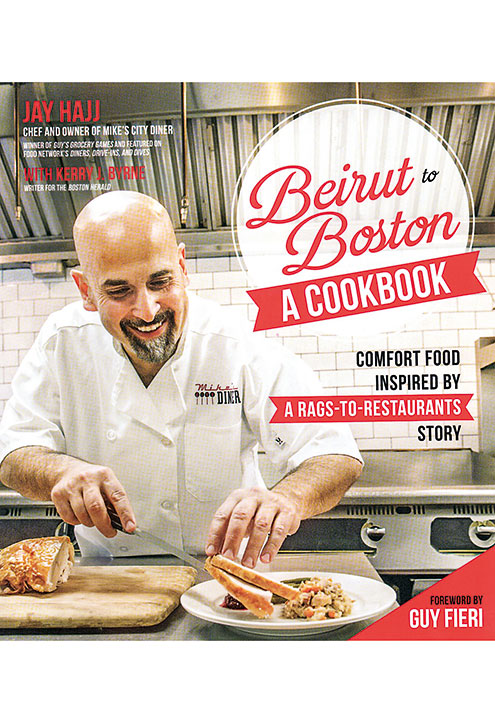 BEIRUT TO BOSTON
---
BY JAY HAJJ
Packed with mouth-watering recipes and inspiring stories of perseverance and success, this cookbook highlights the turning points in Lebanese native, now Boston resident, Jay Hajj's career and the food that defines them.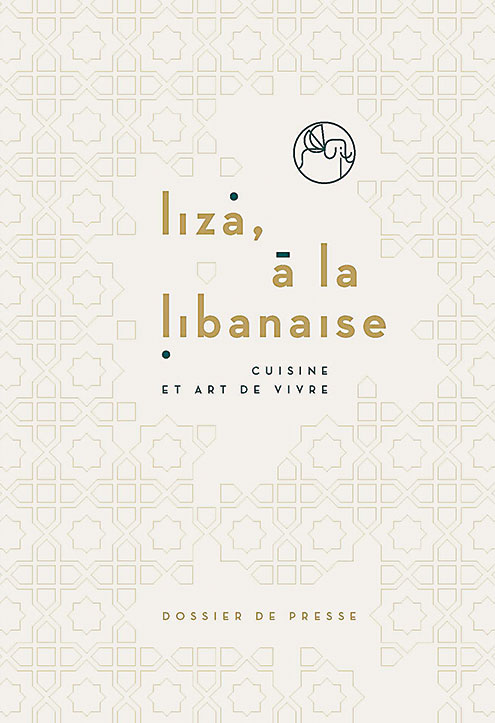 LIZA À LA LIBANAISE
---
BY ZIAD ASSEILY AND LIZA ASSEILY
Liza and Ziad Asseily help you discover a modern gastronomy, which is comforting, healthy and far from clichéd. It is a true way of life imbued with recipes that draw on Lebanese culture, as well as Parisian chic and greed covering breakfast to nighttime munchies and everything in-between…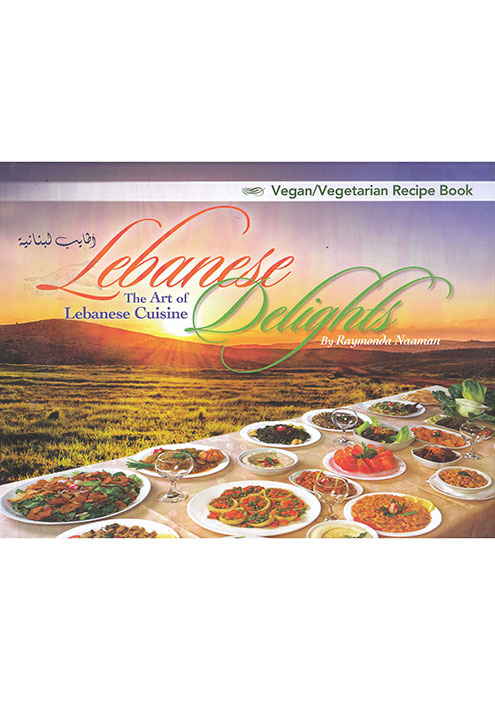 LEBANESE DELIGHTS
---
BY RAYMONDA KHOURY NAAMAN
Catering to both vegetarian and traditional palates this book can teach you the ins and outs of Lebanese cooking. It includes full color photographs and calorie counts on every page, for every recipe.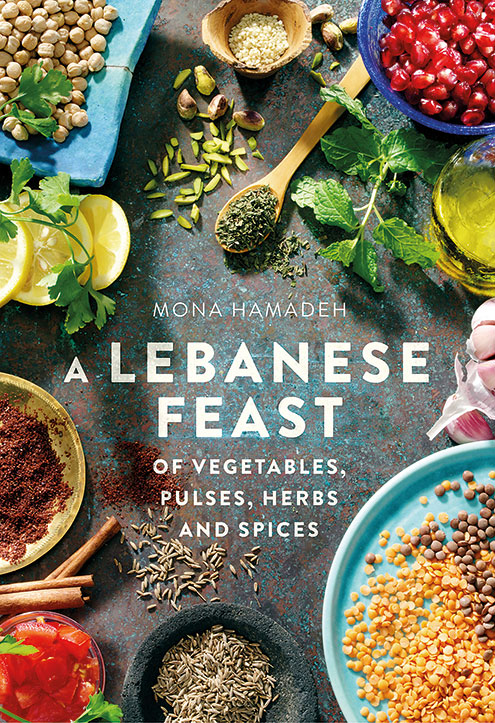 A LEBANESE FEAST
---
BY MONA HAMADEH
This cornucopia of delicious vegetable recipes has been compiled by the author of the book entitled, 'Everyday Lebanese Cooking'. It focuses on recipes that make Lebanese cuisine one of the healthiest in the world due to the vast variety of vegetarian dishes on which it is based.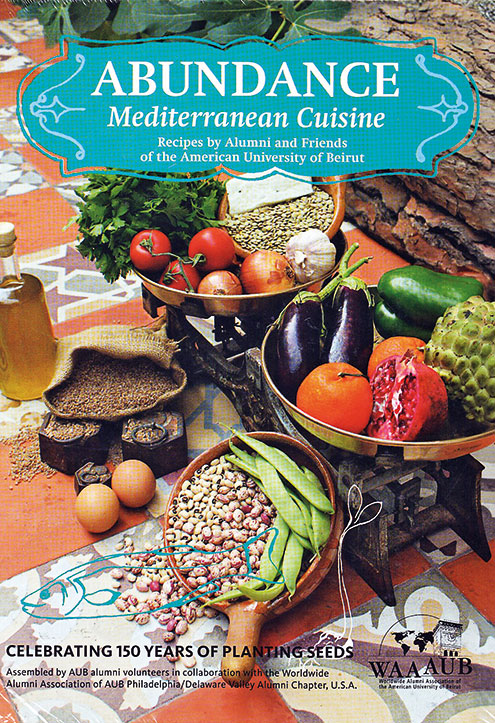 ABUNDANCE – MEDITERRANEAN CUISINE
---
BY ASMA GHANNAM, CARLA HABIB MOURAD AND ZAHER DAWY
Prepare to discover over 165 traditional recipes that accommodate global health trends in a 416 page cookbook that also includes personalized introductions, nutritional facts, recipe symbols and healthy tips.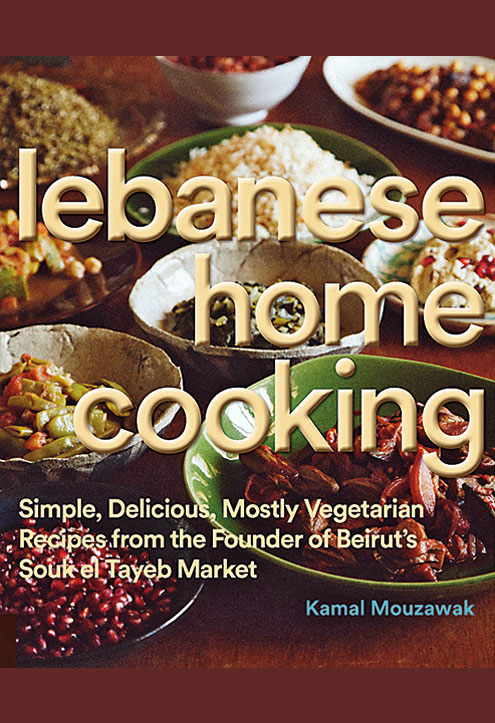 LEBANESE HOME COOKING
---
BY KAMAL MOUZAWAK
Straight from the eastern shores of the Mediterranean, Chef and creator of the first farmers' market in Beirut, Kamal Mouzawak brings you healthy and inspiring traditional Lebanese dishes with ingredients directly sourced from the homeland.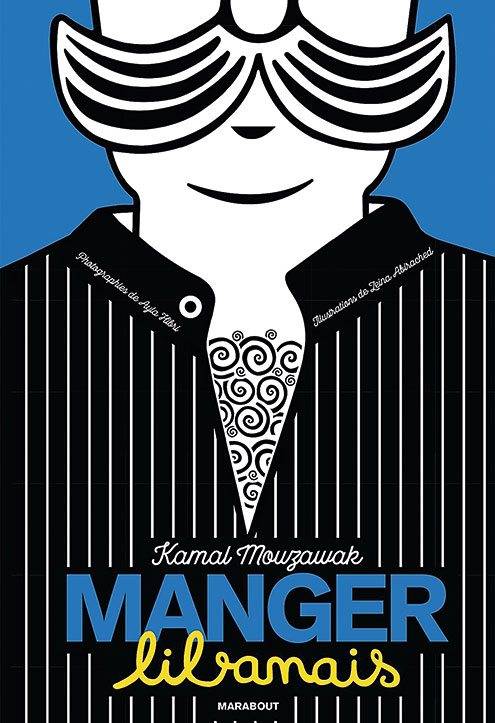 MANGER LIBANAIS
---
BY KAMAL MOUZAWAK
A simple and rich Lebanese cuisine, Kamal Mouzawak offers daily recipes coupled with technical tips you wouldn't want to miss. The book revolves around a trip across the country to discover people, landscapes and the art of living.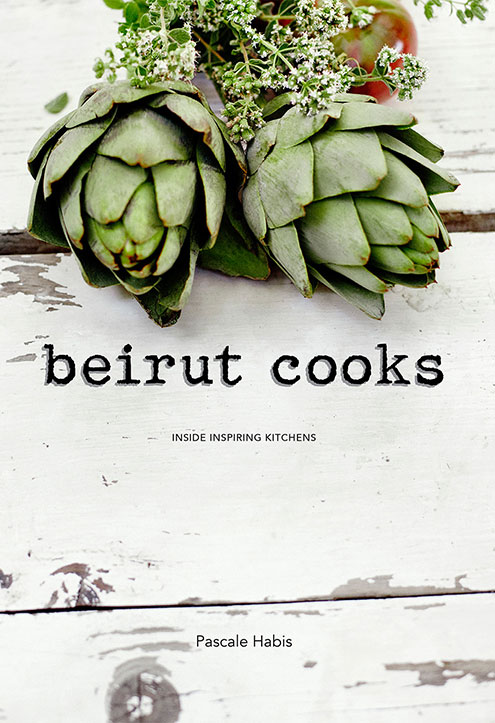 BEIRUT COOKS
---
BY PASCALE HABIS
Author Pascale Habis put together a unique recipe cookbook that features a wide variety of people from all walks of life such as artists, creatives, writers, entrepreneurs and business people—cooks and food enthusiasts representative of a modern, vibrant and happening Beirut.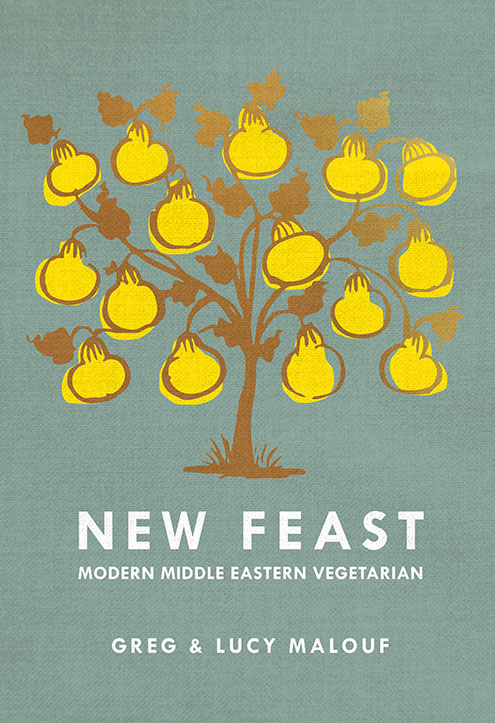 NEW FEAST
---
BY GREG & LUCIE MALOUF
Delve into delicious vegetarian food from the masters of Middle Eastern cuisine covering an old and long vibrant tradition of home-style vegetarian cuisine from abundant fresh salads, dips and breads to a collection of delicious main dishes.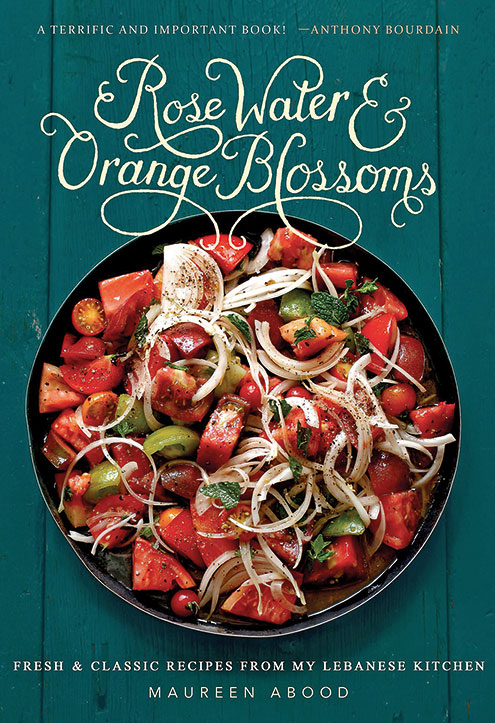 ROSE WATER
& ORANGE BLOSSOMS
---
BY MAUREEN ABOOD
Pomegranates and pistachios. Floral waters and cinnamon. Bulgur wheat, lentils, and succulent lamb. These lush flavors of Maureen Abood's childhood, growing up as a Lebanese-American in Michigan, inspired her to launch an award-winning blog in which she revisits the recipes she grew up eating.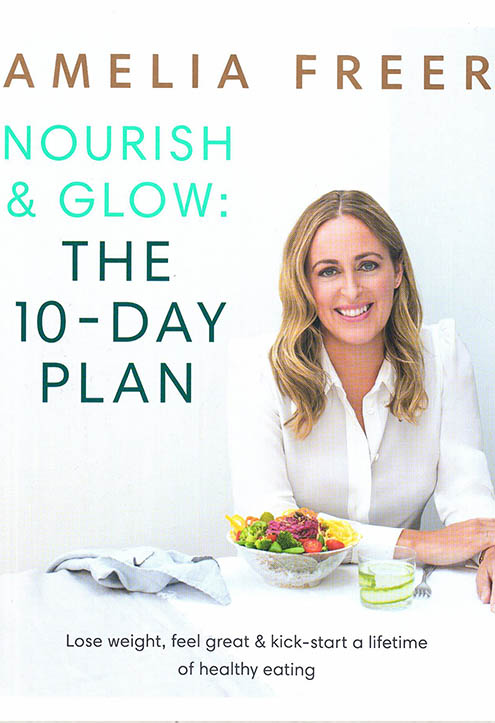 THE 10 DAY PLAN
---
BY AMELIA FREER
The work explores matters of both body and mind to help equip readers with the foundations needed to develop a more positive approach towards balanced eating. It also includes some of the programs she has prescribed to her clients, namely a series of cooking, shopping and eating recommendations.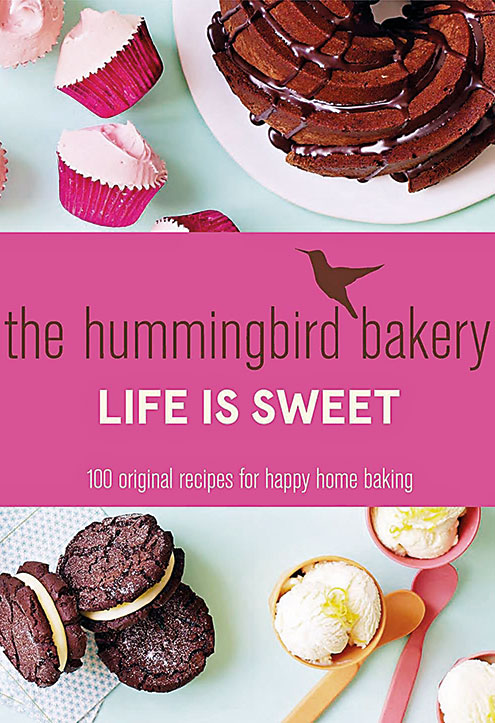 LIFE IS SWEET
---
BY TAREK MALOUF
A brilliant book from Britain's favorite bakery, it includes everything from classics such as buttermilk pancakes and tunnel of fudge cake to delicacies you'll love discovering like an indulgent lady Baltimore cake and sticky molasses pecan crumb cake.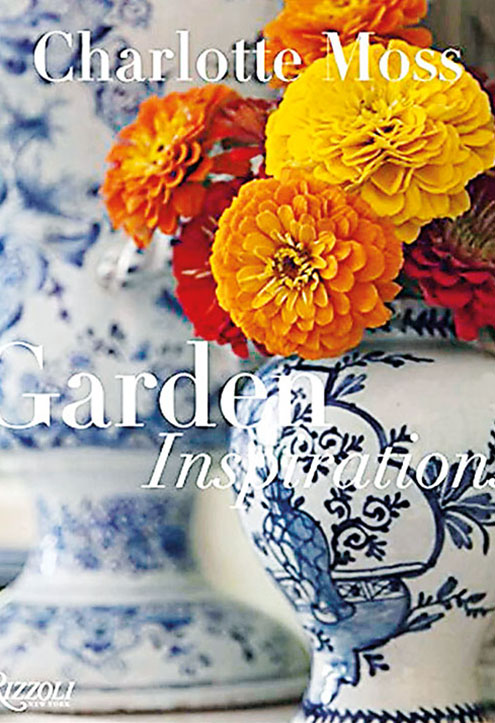 GARDEN INSPIRATIONS
---
BY CHARLOTTE MOSS
Celebrated interior designer and renowned tastemaker Charlotte Moss turns her attention to the garden by demonstrating how to bring that area into home life with ideas for table settings and the menus they inspire…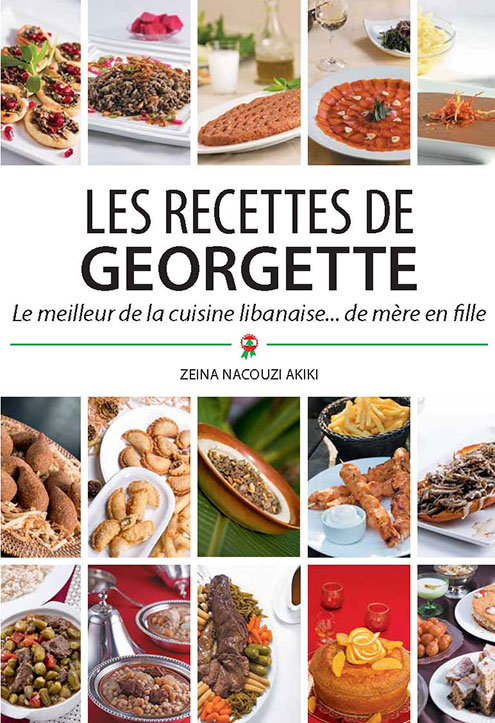 LES RECETTES
DE GEORGETTE
---
BY ZEINA NACOUZI AKIKI
The book is a collection of 275 traditional Lebanese recipes passed down in oral form from one generation to another. Though it was subject to slight amendments, it nonetheless maintained its authenticity. The recipes can be easily prepared by anyone irrespective of cooking skills.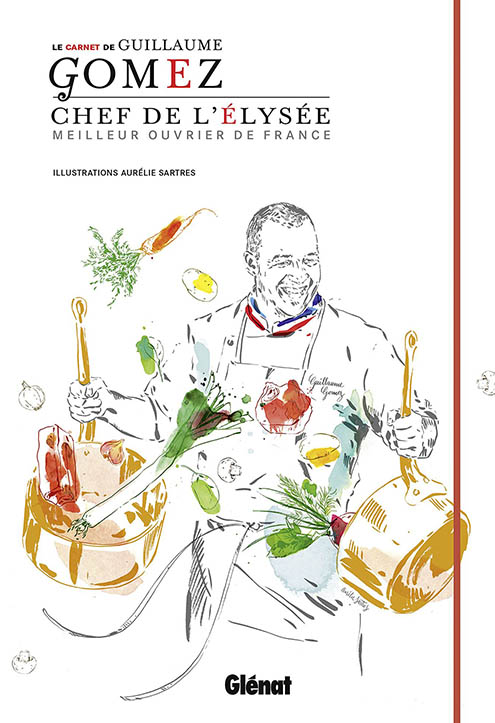 LE CARNET DE G. GOMEZ
---
BY GUILLAUME GOMEZ
Guillaume Gomez, Meilleur Ouvrier de France and Chef of the Elysée cuisine, offers a personal notebook of recipes that are easy to make. The work communicates his passion and know-how through accessible instructions on how to prepare gourmet recipes, all illustrated by Aurélie Sartres.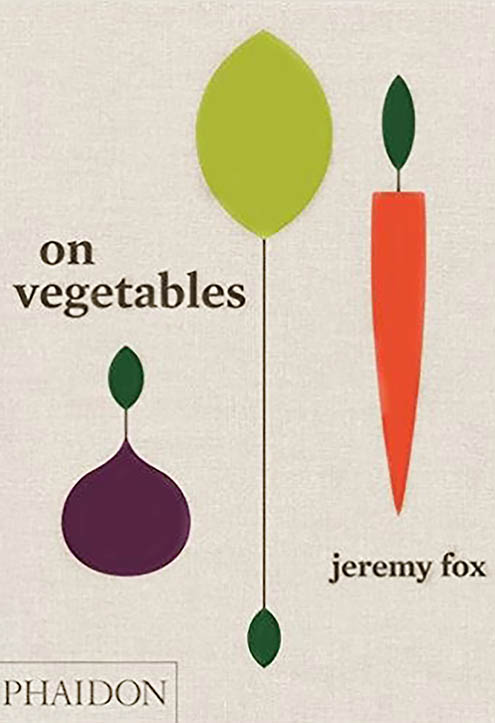 ON VEGETABLES
---
BY JEREMY FOX & NOAH GALUTEN
Known for his game-changing approach to cooking with vegetables, Jeremy Fox first made his name at the Michelin-starred restaurant Ubuntu in Napa Valley. In his first book, he presents his food philosophy in the form of 160 approachable recipes for the home cook.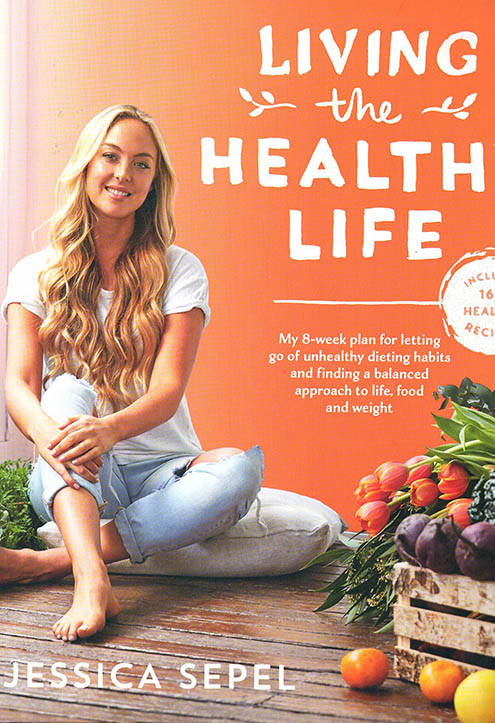 8 WEEK PLAN
---
BY JESSICA SEPEL
Clinical nutritionist and health blogger Jessica Sepel is one of Australia's most sought out wellness and lifestyle advocates. Living the Healthy Life is her practical and holistic 8-week plan to healing your body by giving it the nutrition it really needs and developing a healthy relationship with food.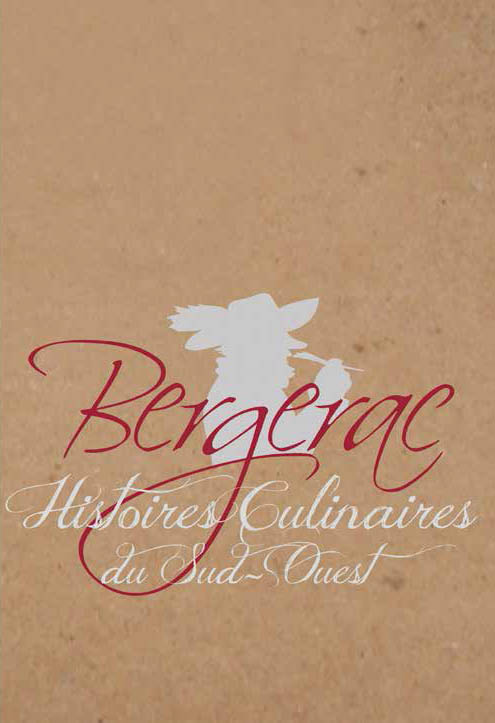 Histoires Culinaires du Sud-Ouest is a result of the meeting between a French chef living in Beirut and a Lebanese restaurant owner who lived in France. This new book will take you to place where the south west of France lives in Lebanon and France is a place that can be found at Bergerac Beyrouth.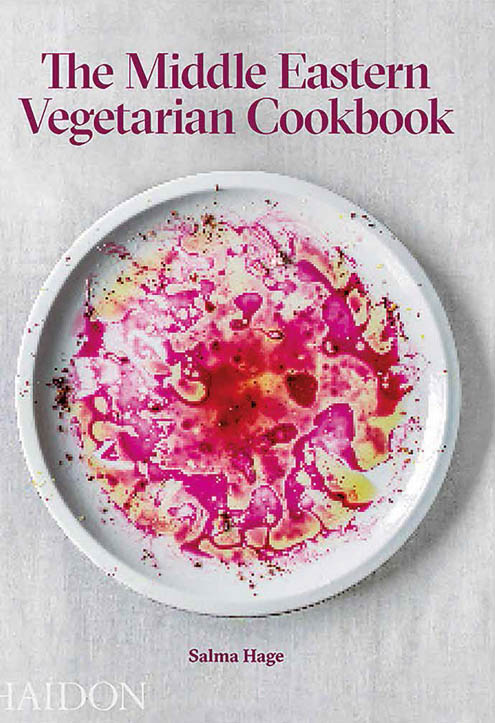 THE MIDDLE EASTERN
VEGETARIAN COOKBOOK
---
BY SALMA HAGE
AND ALAIN DUCASSE
A definitive, fresh and approachable collection of 150 traditional recipes from an authoritative voice on Middle Eastern home cooking, in line with the current Western trends of consciously reducing meat, and the ancient Middle Eastern culture of largely vegetarian, mezze style dining.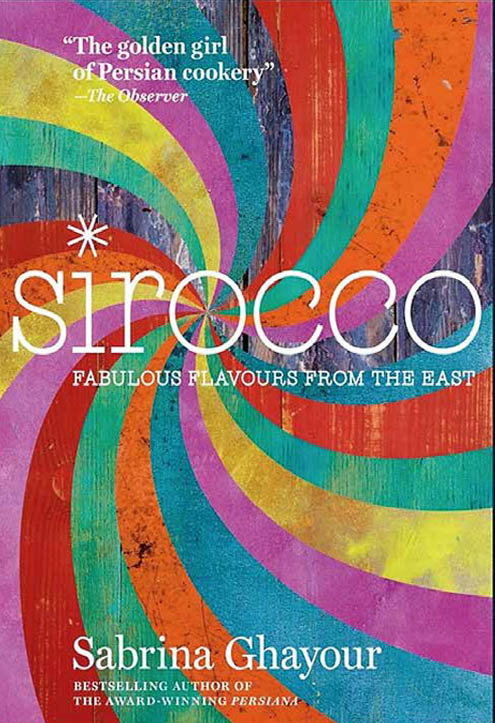 SIROCCO: FABULOUS FLAVOURS FROM THE EAST
---
BY SABRINA GHAYOUR
This work is the eagerly awaited follow-up to the top 10 bestseller Persiana. From the golden girl of Middle Eastern cooking, Sirocco will bring tastes of the East to Western-style dishes in a collection of 100 delicious and accessible recipes.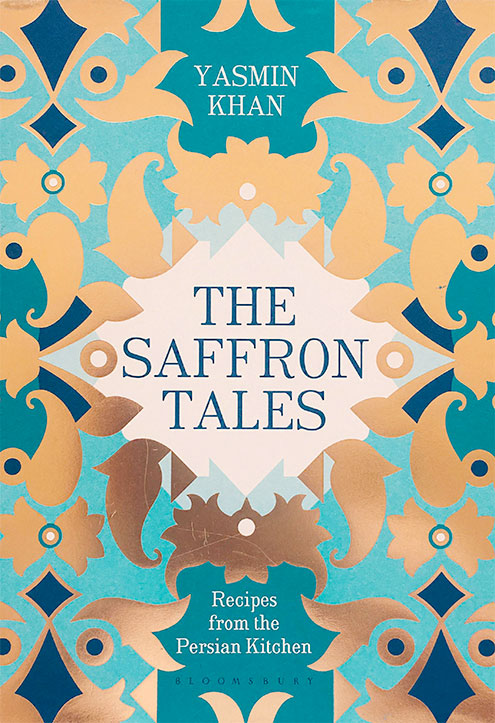 THE SAFFRON TALES: RECIPES FROM THE PERSIAN KITCHEN
---
BY YASMIN KHAN
British-Iranian Cook Yasmin Khan travelled Iran in search of the country's most delicious recipes. In The Saffron Tales, she weaves together a tapestry of stories from Iranian home kitchens with exclusive photography and fragrant, modern recipes in the rich tradition of Persian cooking.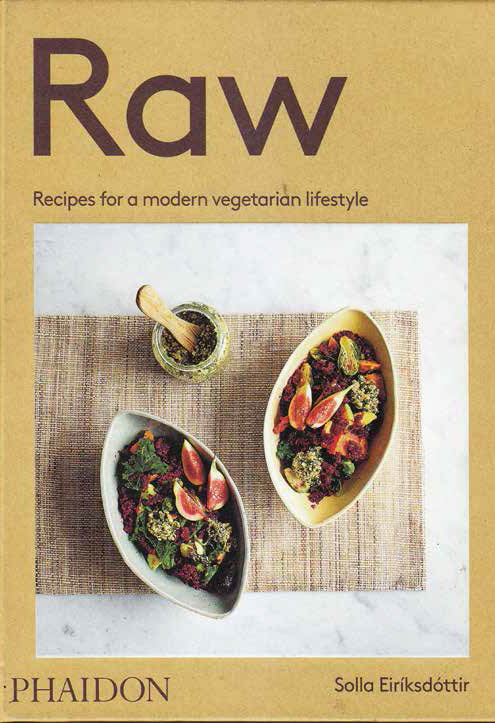 RAW: RECIPES FOR A MODERN VEGETARIAN LIFESTYLE
---
BY SOLLA EIRIKSDOTTIR
A modern and fresh take on vegetarian and raw food from celebrated Icelandic Chef Solla Eiriksdottir, the work features 75 recipes that are somewhat unusual such as a green smoothie, pistachio and kale hummus, quinoa pizza and vegan vanilla ice cream.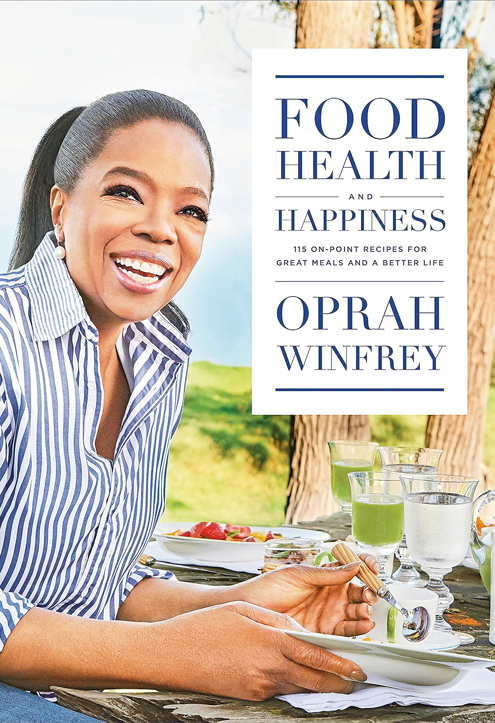 FOOD, HEALTH AND HAPPINESS
---
BY OPRAH WINFREY
Famed TV presenter Oprah, shares the recipes that have made eating finally enjoyable for her. With dishes created and prepared alongside her favorite chefs, paired with personal essays and memories, this cookbook offers a candid behind-the-scenes look into the kitchen of a global personality.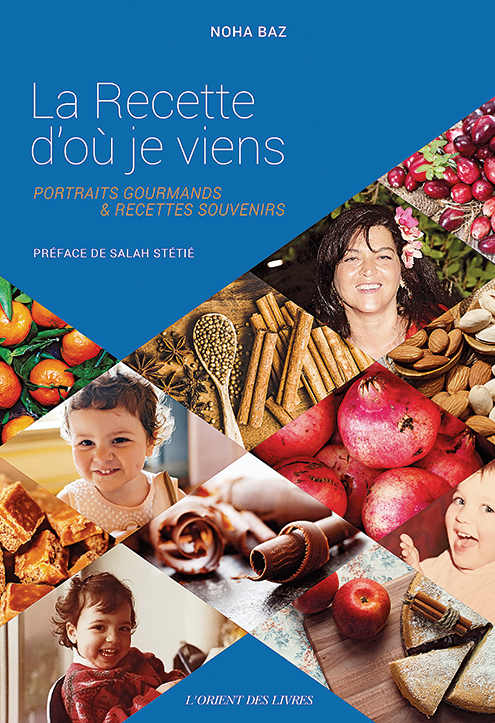 LA RECETTE D'OU JE VIENS
---
BY NOHA BAZ
It highlights 55 prominent Lebanese figures such as Lebanon's former First Lady Mona Hraoui, Andrée and Amin Maalouf, Claudine and Elie Saab, Ghassan Salame, Salah Stetie, Farouk Mardam Bey, Alfred Assaily and many others each of whom showcase their proud food creations.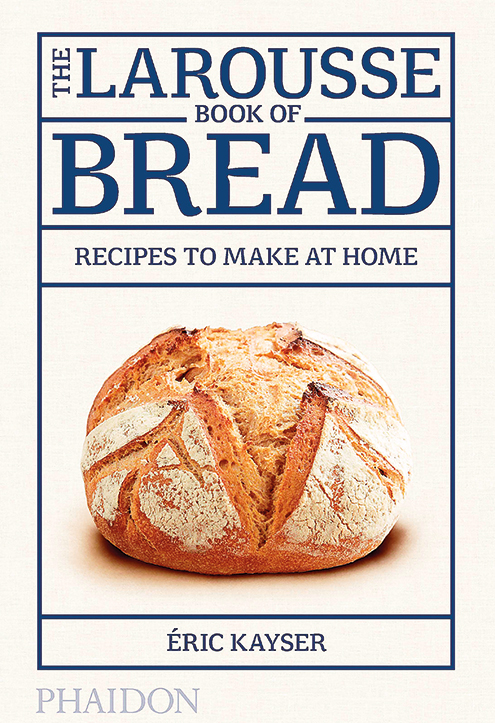 THE LAROUSSE BOOK
OF BREAD
---
BY ERIC KAYSER
This book features more than 80 home baking recipes for breads and pastries from two of France's most trusted authorities. Kayser's easy-to-follow recipes feature detailed instructions and step-by-step photography. The work is an ideal baking resource for both home cooks and professionals alike.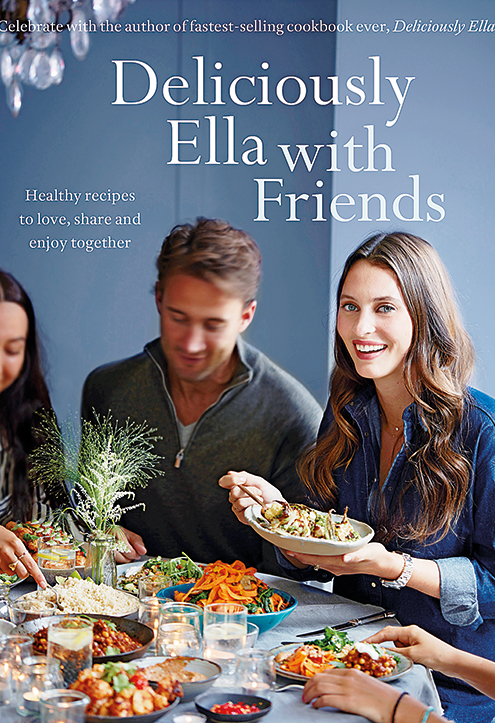 DELICIOUSLY ELLA
WITH FRIENDS
---
BY ELLA MILLS (WOODWARD)
Ella makes it easy to prepare delicious food for you, your friends and family whatever the occasion. Whether you are planning a laid-back brunch, a last-minute lunch or a fancy supper, she has it covered with hearty and filling recipes that celebrate her natural eating philosophy.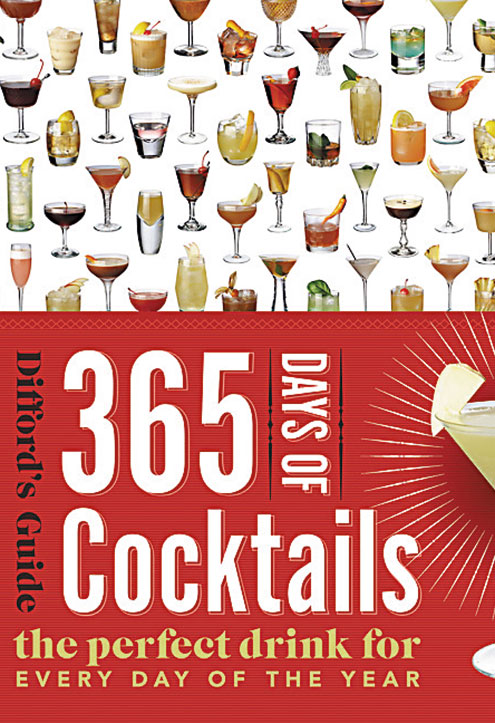 365 DAYS OF COCKTAILS
---
BY DIFFORD'S GUIDE
From one of the world's most renowned cocktail authorities comes this inventive guide that includes uniquely custom-tailored mixed drinks to celebrate every day of the year. Complete with a name, recipe, color photo and short entertaining entry about the day in history and its significance.