Serves 4 | PREP./ COOKING TIME 60 MIN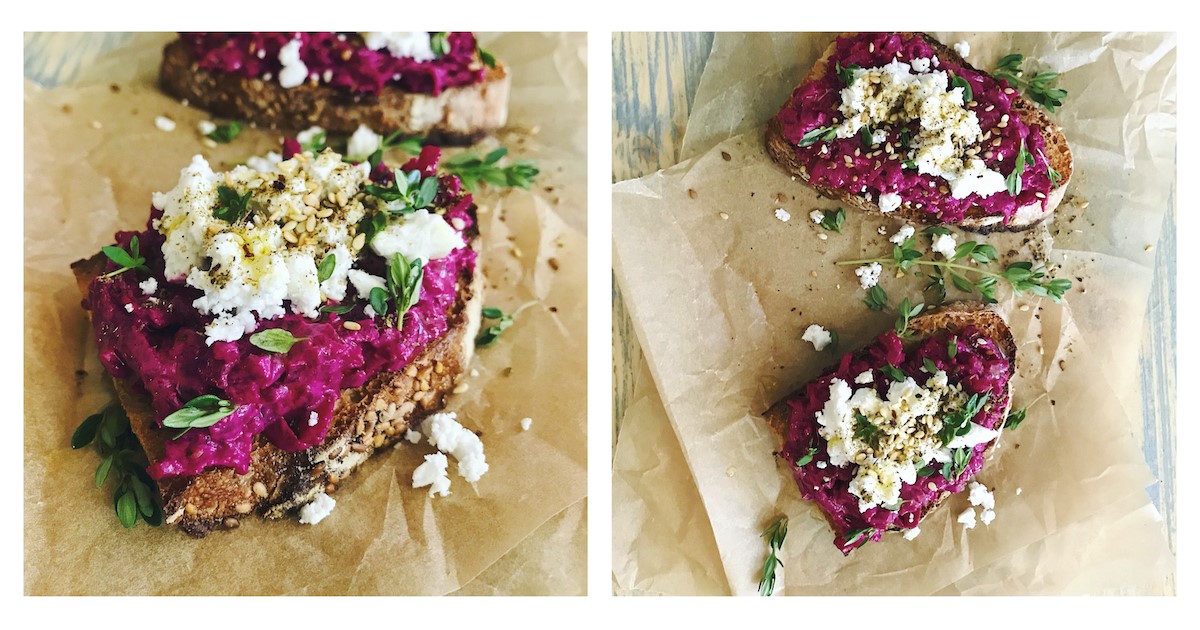 3 medium beets, tops removed and scrubbed (approx. 340g )
1/4 cup tahini
1/2 garlic clove, grated
1 tbsp. freshly squeezed lemon juice
1/4 tsp sea salt
You will need a baking sheet lined with aluminum foil, food safe gloves, aluminum foil, a coarse (large) cheese grater, and a small mixing bowl. Preheat the oven to 200 °C.
Wrap the beets in aluminum foil. Place them on a sheet pan, lined with aluminum foil too (that way, if any beet juices escape, you won't have a hard time cleaning the sheet pan!). Let them roast in the hot oven for 45 minutes or up to an hour. It depends on their size of course. You want the beets to be cooked through, and tender. You can test their doneness by inserting a small knife.
Unwrap the beets and let them cool for 10 minutes. Using a sharp knife, peel the beets over the lined sheet pan. That way, all the drippings and juices won't stain your working surface or cutting board. Using a cheese grater, shred the roasted peeled beets and place them in a small mixing bowl.
Pour the tahini over the beets then add the grated garlic, lemon juice and salt. Mix well until homogenous. Taste and correct seasoning. Serve at room temperature or chilled.
TIP: You can enjoy it as a side for grilled meats, baked kebbeh or on toasts topped with Feta cheese and some zaatar.