RED BERRIES & MAPLE SYRUP PANCAKES
Makes 4 | Prep/cooking time 15 mins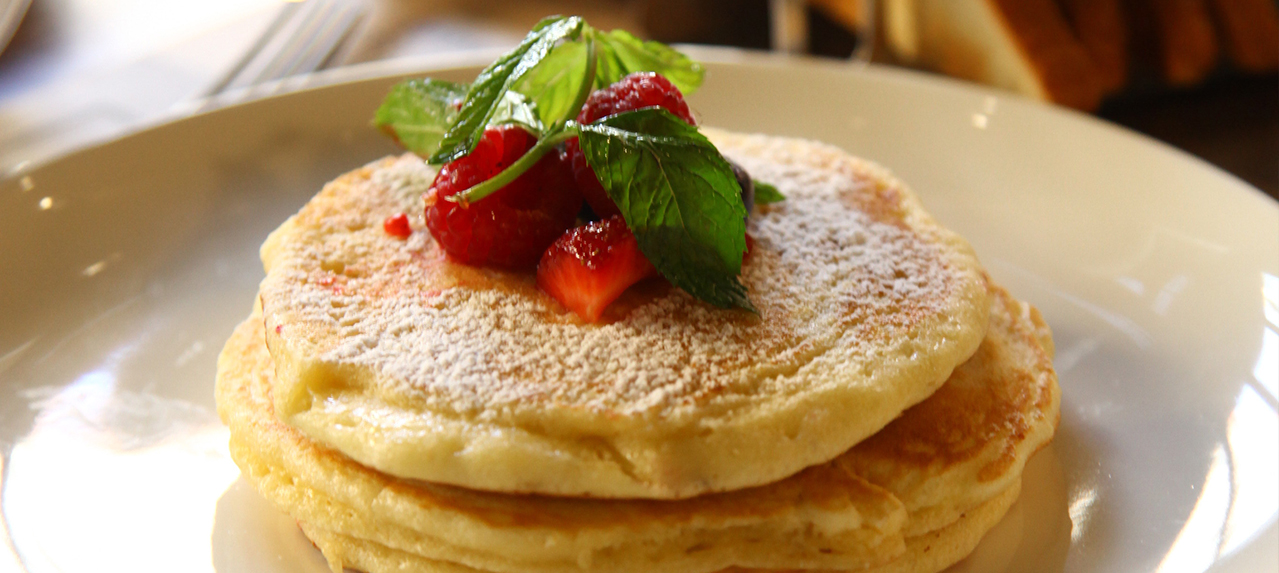 • 350g plain flour
• 80g white sugar
• 5g bicarbonate soda
• 15g baking powder
• 750g yogurt
• 3 eggs
• 40g melted butter
• 500g mixed strawberries & red berries
• Maple syrup
1. Mix the yogurt, eggs and melted butter together in a bowl. Mix the dry ingredients together.
2. Gradually add the egg mix to the dry mix to avoid any lumps. Pass through a fine sieve, in case of lumps.
3. Heat a lightly oiled frying pan over medium heat. Pour or scoop the batter onto the pan using approximately ¼ cup for each pancake.
4. Brown on both sides. Serve hot with a few berries and lots of maple syrup.