RED AND WHITE QUINOA SALAD WITH VIRGIN CARAMEL SOY SAUCE
Serves 6 | Prep/cooking 15 mins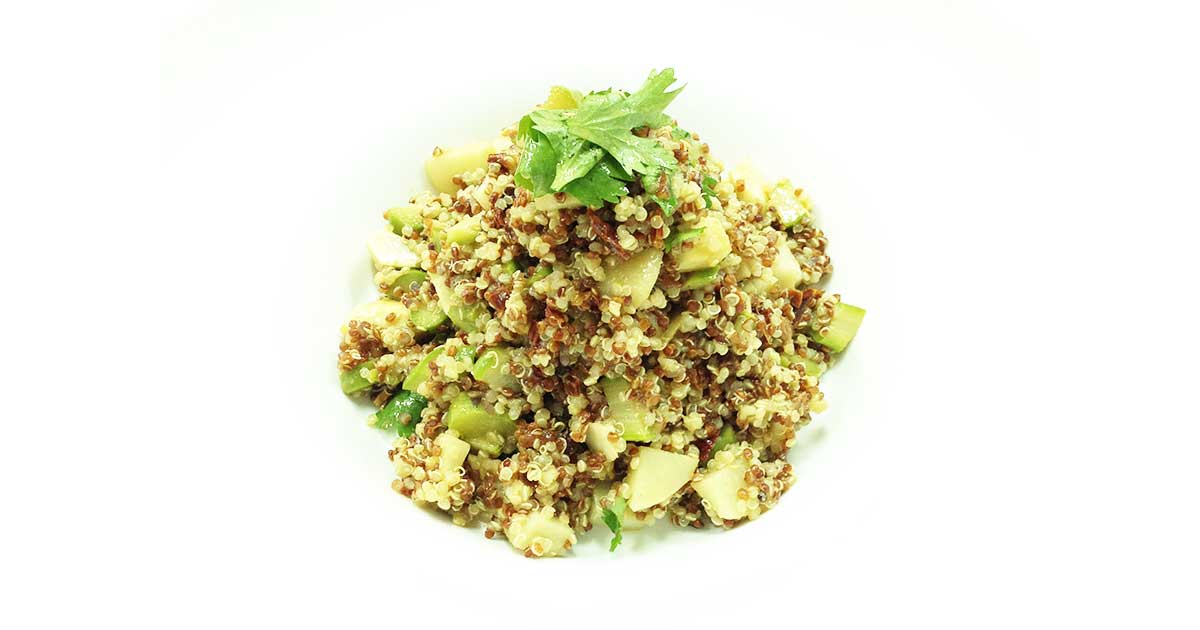 600g red and white quinoa
480g green asparagus
450g fresh pre-boiled artichokes
75g fresh coriander
60g dry raisins
5g cumin powder
Dressing
60ml soy sauce
30ml lemon juice
30ml cider vinegar
90ml olive oil
15ml sesame oil
1. Place the red and white quinoa in a casserole dish. Add water, salt, pepper and cook for 10 minutes. Cool in a tray.
2. Boil the asparagus for 5 minutes, cool in a bowl and then cut into small cubes.
3. Clean fresh artichoke bottoms and cut into cubes.
4. In a bowl, mix ingredients with the red and white quinoa and pour the dressing over the mixture.