Serves 25-30 | Preparation 30 mins | Chilling/Finalizing 3 h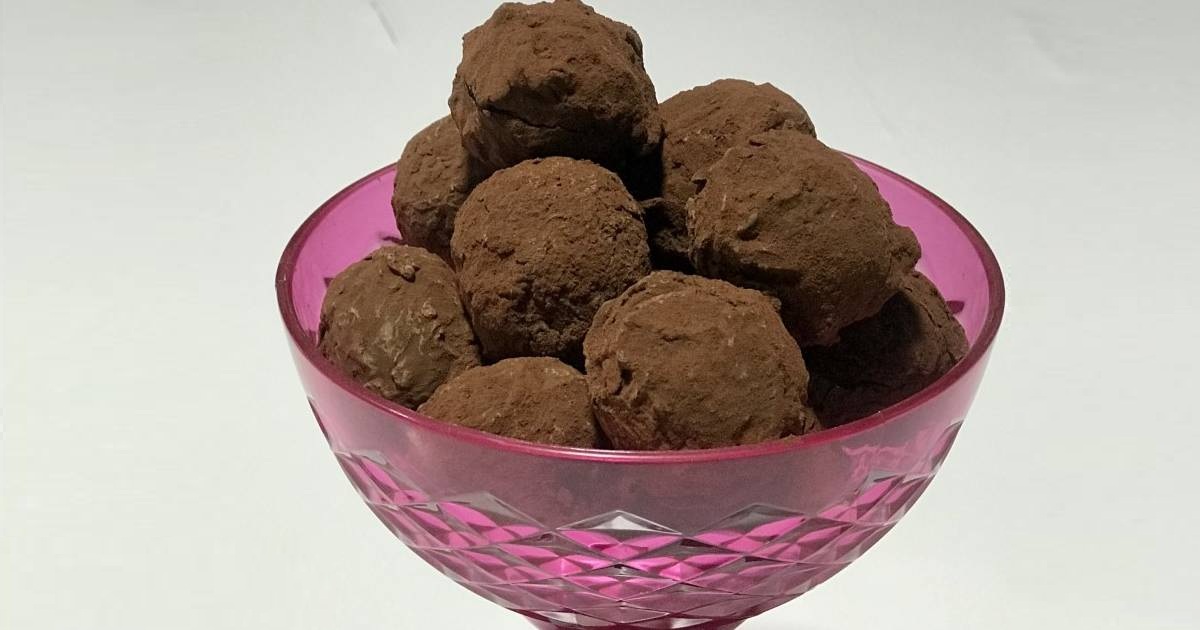 240 g high quality, semi-sweet chocolate, chopped
0.5 cup heavy cream
1 tsp vanilla extract
Cocoa powder or chopped nuts (to roll the balls)
150 g melted tempered chocolate (optional)
Optional flavorings (choose 1 and drop the vanilla if using)
2-3 tbs cognac
1-2 tbs Amaretto
 1 tsp cinnamon powder
0.5 tsp cardamom powder
Place chopped chocolate in a heatproof bowl. Set aside.
Heat cream in a small saucepan until it begins to boil.
Add flavoring.
Pour hot cream over chocolate and leave for a few minutes, then whisk well until all the chocolate has melted and you are left with a shiny, smooth, dark
ganache.
Spread the ganache in a shallow pan and refrigerate for 1 hour till hard.
When chilled, using a teaspoon, roll out small balls between your palms, working quickly, and lay them on a tray covered with parchment paper. Refrigerate for at least 1 hour and preferably overnight.
Remove from fridge and roll balls in cocoa powder or chopped nuts. Return to fridge and consume within 5 days.
For centuries, we've practiced much of what we consider a return to clean, healthy eating (farm to table and local food are recent buzzwords that have been buzzing for generations).

Get rid of those extra kilos fast with wholesome recipes that delicious and healthy!

With Remy Martin VSOP and Grand Marnier

---

by Chef Hadi Hazim