ROAST CHICKEN & MUSHROOMS
Serves 4 | Prep/cooking time 1h 20 mins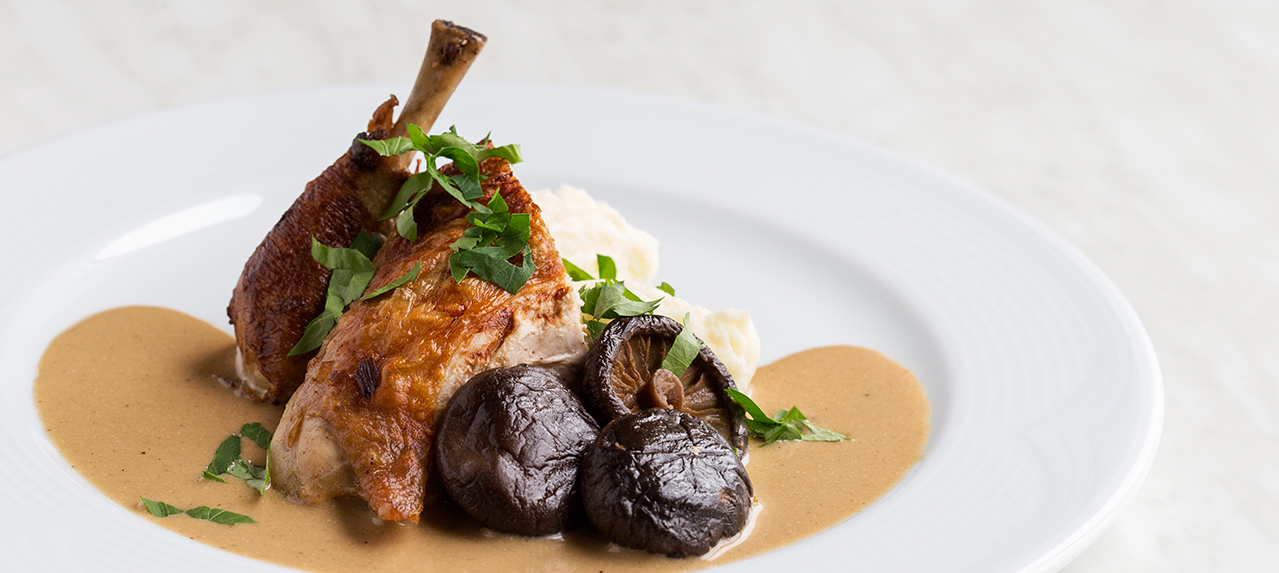 • 1 large broiler chicken
• 12 pieces shiitake mushrooms, stems removed
• 4 bulbs garlic, unpeeled
• 6 sprigs thyme
• ½ cup white wine
• 1 lemon to rub
• 2 tbsp butter
• Salt & pepper, to taste
1. Rub chicken inside and out with lemon, season heavily with salt and sear in a hot pan with a little oil until brown all over.
2. Place chicken, garlic bulbs, dried mushrooms, thyme, white wine in a Dutch oven or any oven proof pot; cook at 180°C for 35 minutes.
3. Uncover chicken and cook for an additional 10 minutes, basting every 2 minutes. Remove chicken and rest.
4. With a fork, push out all garlic from the bulbs, whip with the butter; add black pepper and the left over braising liquid.
5. Cut chicken into 8 pieces, alternate between dark and light meat, serve with 3 pieces of shiitake mushrooms and a dollop of the roasted garlic butter, serve with mashed potatoes or rice pilaf.