Serves 8-10 | Prep/cooking time 4 hrs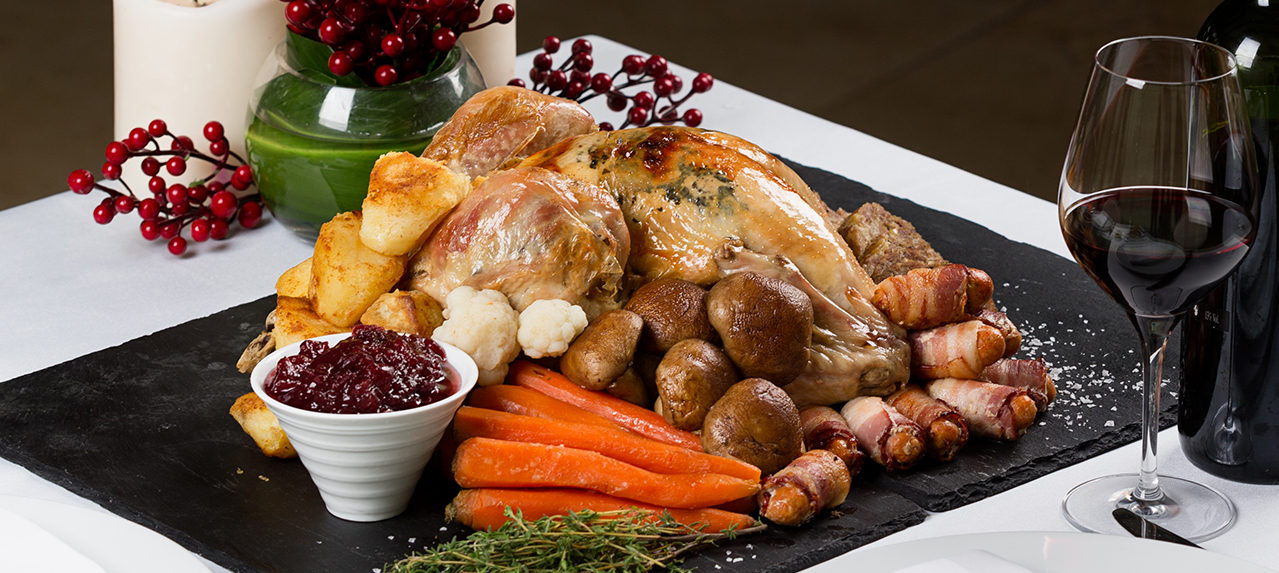 • 1 whole turkey
• 1 packet of smoked streaky bacon
• 200g butter
• 6pc whole carrots
• Chicken stock
• Salt and pepper
• 3 pc leeks
• 6 celery stalks
• 2 onions
• Thyme and bay leaf bunch
Gravy
• 50g flour
• Chicken stock
• Salt and pepper
1. Preheat the oven to 190°C. Take the turkey out of the refrigerator so it reaches room temperature.
2. Peel and chop the carrots, leeks, celery and onions. Mix with the thyme and bay leaves and place in a roasting tin. Ensure that the turkey cavity is clean and season with salt and pepper, then fill with the stuffing.
3. Season the turkey and rub in the butter to cover the skin. Lay the bacon over the turkey breasts.
4. Place the turkey onto the vegetables. Add 2 cups of boiling water. Cover with aluminum foil and place in the oven. Thirty minutes before the end of the cooking time remove the top of the foil and bacon, to let the turkey brown.
5. Cooking will vary according to size of the turkey; as a rough guide bake for 35 minutes per kilo. The finished temperature of the turkey inside should be above 75 degrees.
6. To make the gravy, strain the juices from the roasting pan leaving the vegetables. Add flour and mix well with the vegetables. Gradually add the chicken stock stirring continuously until the gravy boils and thickens. Strain and season to taste.