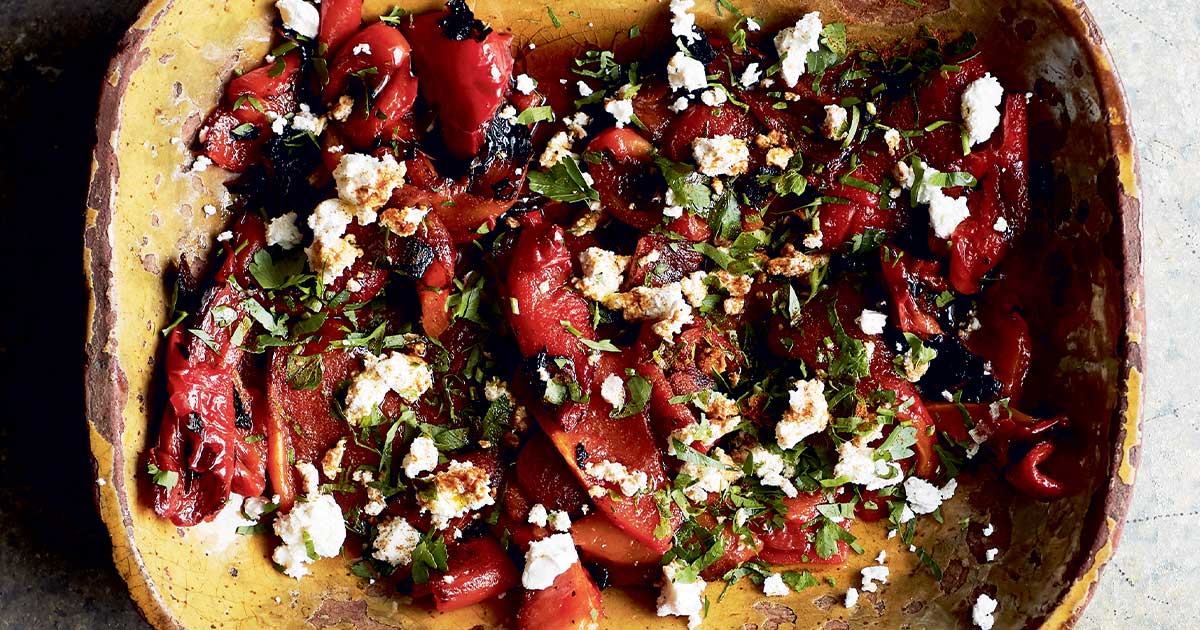 2 large red peppers, halved, deseeded and quartered
2 large green peppers, halved, deseeded and quartered
75-100ml Olive oil
1 large tomato, halved
1 red chilli, thinly sliced
Handful of black olives, sliced
Small handful of small mint leaves
Small bunch flat leaf parsley
Extra virgin olive oil
Salt and freshly ground black pepper
1. Preheat the oven to 200ºC/180ºC fan/gas mark 6.
2. Spread the peppers halves over a large baking sheet and drizzle with a little oil. Season well.
3. Roasted in the oven for about 45min until the skin have started to blister and char.
4. After 25min, add the tomato halves, season, and continue to roast until the tomato is soft.
5. Put the peppers and tomato into a bowl, allow to cool a little, then remove and discard the skins.
6. Chop the pepper and tomato flesh, put them in a bowl and stir in the oil.
7. Spoon into the serving bowl, top with the chillies, olives and mint leaves, and drizzle a little extra virgin olive oil over the top.