ROASTED PUMPKIN & SPINACH SALAD
WITH APPLE CIDER VINAIGRETTE
Serves 6 | Prep/cooking time 65 mins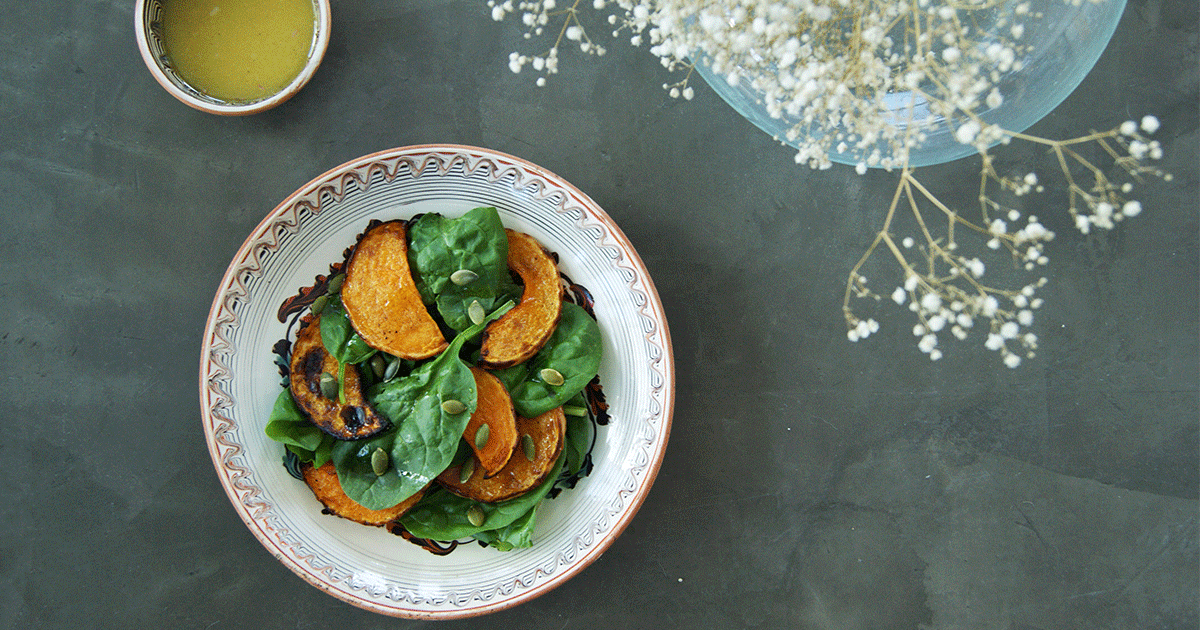 For the vinaigrette
125g apple cider vinegar
313g olive oil
48g maple syrup
34g Dijon mustard
60g finely chopped shallots
4g  salt
4g freshly ground black pepper
For the pumpkin
1 pumpkin, seeded, and cut into slices
30g olive oil
salt and ground black pepper to taste
Preheat oven to 200 °C. Toss pumpkin with olive oil in a large bowl.
Season with salt and black pepper.
Arrange coated pumpkin on a baking sheet.
Roast in the preheated oven until tender and lightly browned, 25-30mins.
8 cups baby spinach. Roasted pumpkin at room temperature.
Add apple cider vinaigrette, and toasted pumpkin seeds.