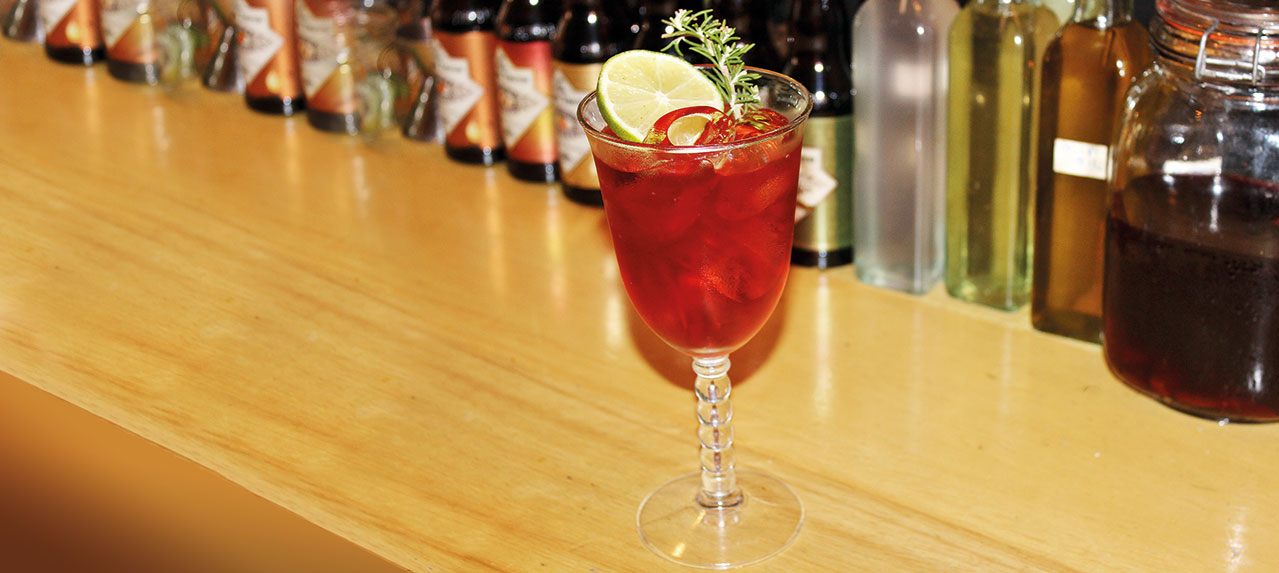 2 rosemary sprigs
50 ml Jim Beam White
30 ml fresh lime
30 ml hibiscus syrup
20 ml pink grapefruit
1. Muddle two sprigs of rosemary in a Boston Glass.
2. Add 50 ml of Jim Beam White and squeeze in half of a fresh lime.
3. Finally, add the hibiscus syrup and pink grapefruit to give the cocktail aroma and balance it's sweetness.