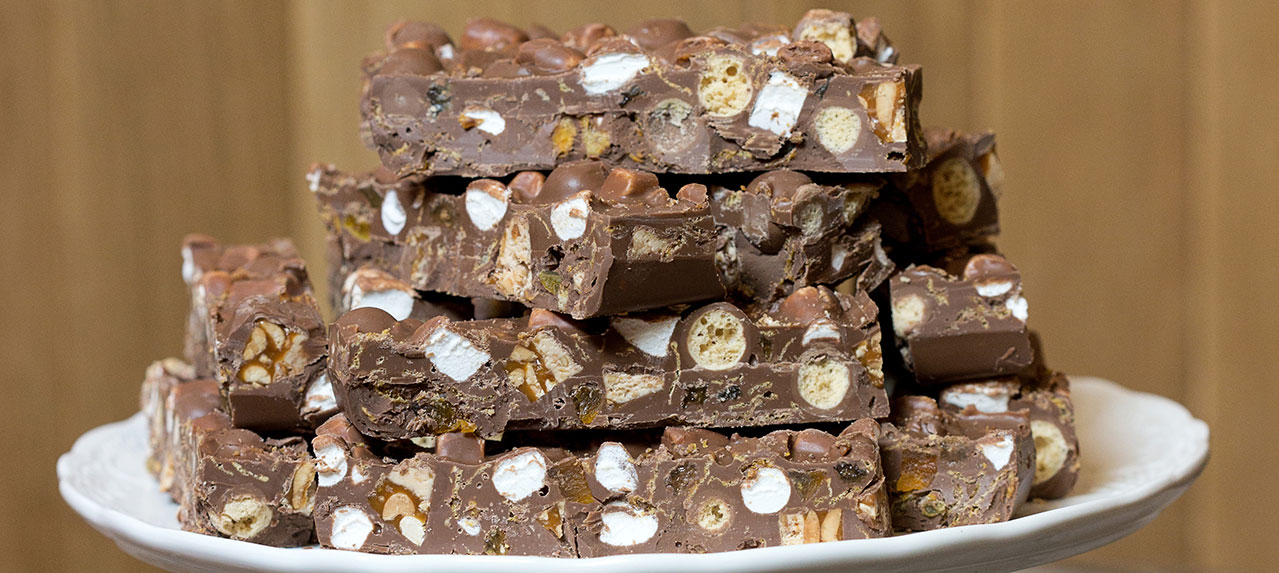 1200g chocolate
17g Maltesers
8 Snickers bars cut into squares
100g raisins
100g marshmallows
1. Melt the chocolate in a double boiler. Add the rest of the ingredients and mix well.
2. Spread onto a platter and place in the refrigerator to cool.
3. Cut into rectangle bars and serve.