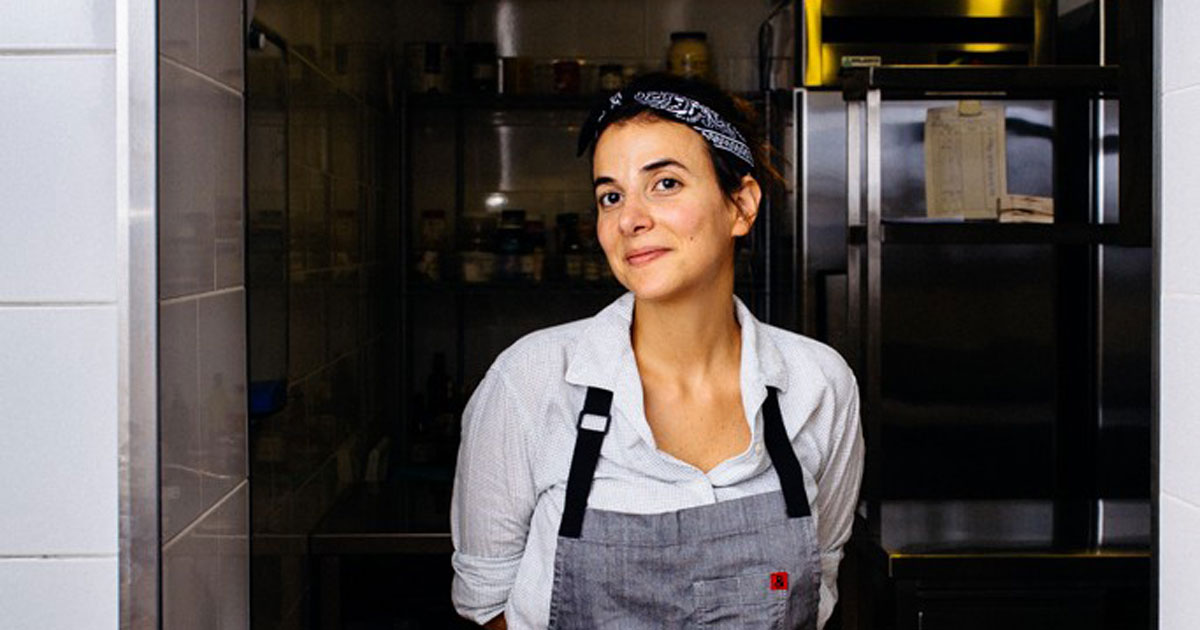 Rouba Khalil started her kitchen career in New York City after leaving her career in financial engineering on Wall Street. She proceeded to develop her career and skills in the kitchens of several award winning New York restaurants. Rouba moved back to Lebanon in 2012 and opened her kitchen company Rouba Khalil Kitchen. Her culinary philosophy: "Live your life with food and soul"; Rouba Khalil Kitchen's cuisine focuses on seasonal market cuisine as well as modern sweets.
Accustomed to tackling challenges head on, she gives us the lowdown on her projects in the UAE and adapting to new markets.
What can you tell us about your recent ventures into the UAE market?
I divide my time between Beirut and Dubai, where I want to build my business. My family is based in Dubai, so I travel back and forth once a month to oversee the Beirut operations. I am planning to launch a catering service, online shop and an actual POS in the UAE quite soon, allowing a wider audience to enjoy our range of products: cakes, cookies, ice cream, frozen pasta, frozen quiches and so much more. If everything goes to plan, we should start operating in the UAE this year.
What are the major differences between the markets in the UAE and Lebanon?
When it comes to food, I believe that the UAE market is far more diverse, with so many cultures, such as Greek, Indian, British, Filipino, Egyptian and Persian. Personally, I enjoy Singaporean, Mediterranean, Turkish and Afghani food. Any neighborhood supermarket offers mangos from Brazil, homegrown tomatoes, Lebanese zucchini, curry leaves, Indian limes, Iranian eggplants and so forth.
Lebanon, on the other hand, is limited, as the market mainly focuses on Italian, French and Lebanese food. Although Lebanese people love to eat good food, they are reluctant to try exotic dishes at home and in restaurants. In general, it can be difficult to find exotic ingredients, especially now with the financial crisis. However, Lebanon benefits from the availability of delectable local ingredients, as well as its own renowned cuisine.
Seasonality and freshness stand at the heart of your dishes. What are the greatest challenges in conceptualizing a menu?
Conceptualizing a menu in Dubai is far more challenging than in Beirut. In Dubai, it is hard to come up with a menu because everything is available and anything is possible. I can decide to go for an all-Asian menu, Mexican-inspired dishes or even something Persian. It's fun but challenging, because I like to keep my menus simple and focused mainly on Mediterranean ingredients with a hint of some exotic flavors. It is hard to incorporate, for example, kaffir lime leaves or tomatillos into a Mediterranean menu.
In Beirut, when I am short on ideas, I just visit the farmers' market and get inspired by what's local and in season. I buy and cook what grows together, just like nature intended.
Are there any new food trends that you are eager to implement?
I have not really followed any trends so far; our food is simple and seasonal with quality ingredients.
I've seen many cool specialty coffee concepts in Dubai and in Beirut. This year, we began selling our own coffee at our branch in Beirut because it complements our offering. Even though we don't sell specialty coffee, the coffee we do sell is nonetheless good.
I would, however, love to venture further into bread and savory pastries just because I adore eating them.
What are your plans for the future?
My plan is to expand my company RKK in the region and open retail shops and catering businesses.