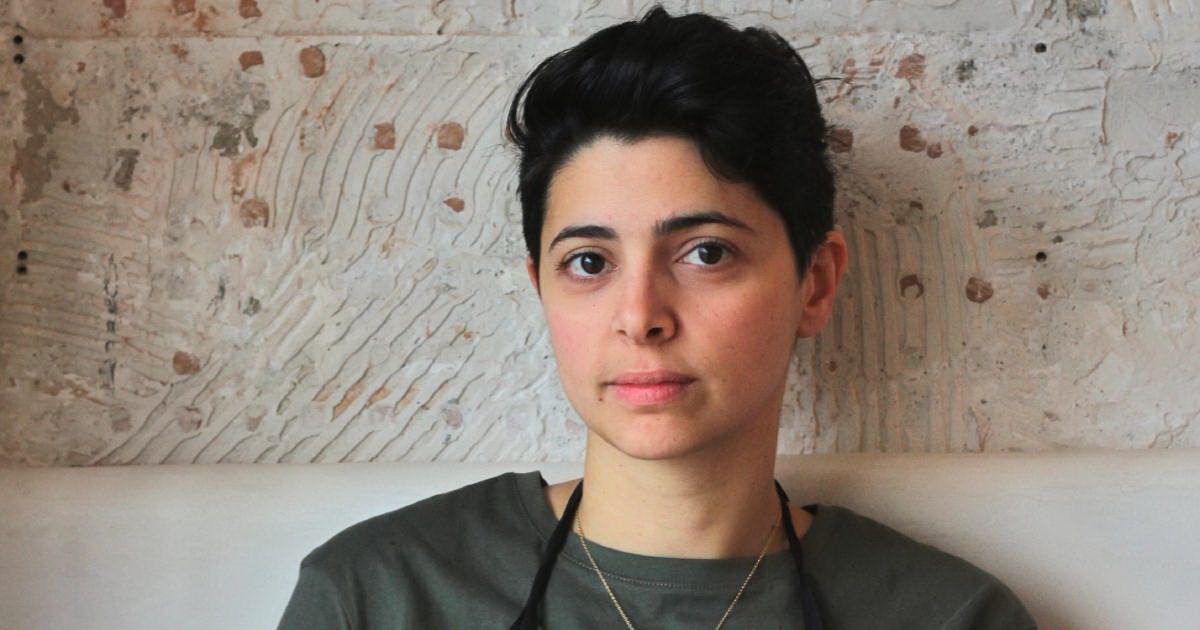 What is your motto?
Our motto is that we are an inclusive safe space where everybody is welcome no matter their age, gender, sexuality or background.
We are here to provide a holistic experience of seasonal-based cocktails and tapas in a chic and unpretentious environment.
How would you describe your culinary style?
My culinary style is a mixture of Parisian techniques that I have acquired during my experience with Michelin-starred chefs and my Palestinian heritage. My dishes are very gourmand, well-seasoned and highly addictive!
What is your signature dish and favorite ingredient to work with?
My signature dish is a whole-cooked artichoke in a bouillon of spices and aromas. It is barbecued and served with a side of honey lemon vinaigrette. You can only eat this dish with your hands, which is a little nod to my Palestinian culture.
My favorite ingredient to work with is vegetables because of the wide variety available and the numerous techniques to cook them to render the most flavor. It is also environmentally friendly to be vegetarian. My menu is mostly vegetable based. I only have two non-vegetarian dishes.
What are your current projects and plans for the future?
My current plans are to open Dirty Lemon seven days a week and add boozy brunches on Saturdays and Sundays. So, it will be full-on Palestinian-style brunch with cocktails and coffee. As soon as that is launched, I will start working on a second Dirty Lemon location.
Can you share your top tips with our readers?
– Follow your instincts when cooking
– Simplicity and seasoning done to perfection go a long way
– Use high-quality ice to serve your cocktails
– Always place ice in your drink before you pour the sparkling liquid
– Shake a cocktail for 30 seconds before serving