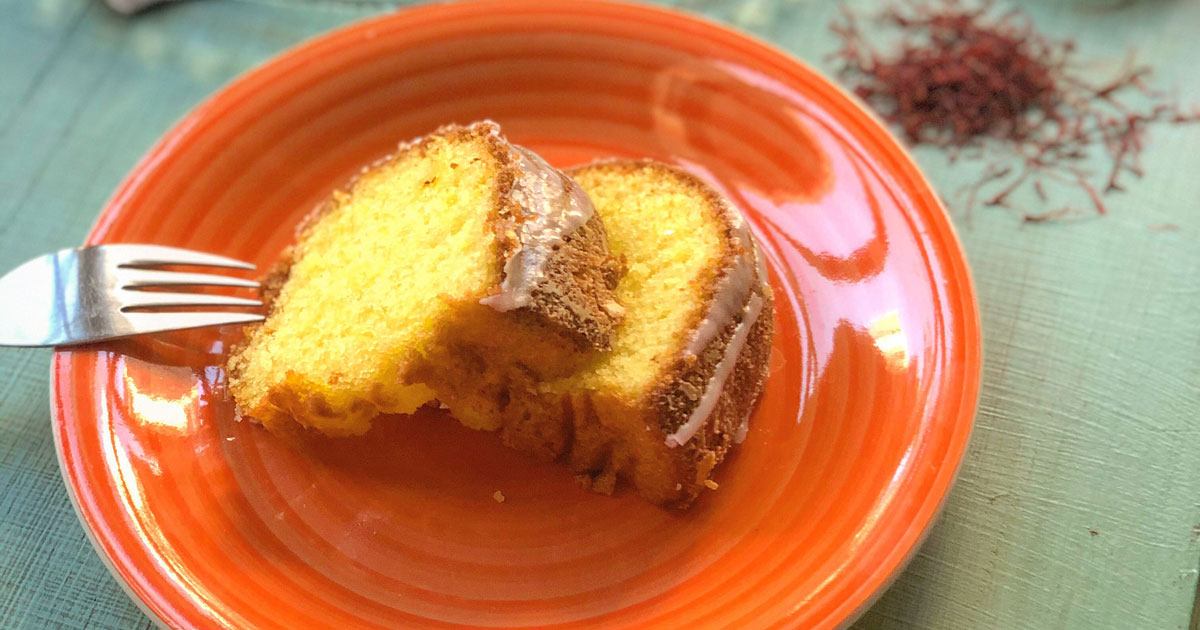 60ml warm milk
1tsp saffron
225g soft butter
200g sugar
4 eggs
1tsp vanilla Acid spray (optional)
200g flour
1/2 tsp salt
1tsp baking powder
250g fine sugar (powder)
45ml of milk
Mix the sugar with the milk  and heat it.
Add the saffron and leave aside for 10 minutes.
Beat the butter and sugar until the mixture turn white.
Add the eggs and vanilla, and whisk the ingredients well.
Add the milk mixture to the butter mixture and beat again.
Add the flour, the baking powder and the salt to the liquid ingredients and stir until the mixture becomes homogeneous.
Bake the cake in the preheated oven at 180 degrees, for 40-45 minutes.