SEASONAL SALAD WITH TURMERIC DRESSING AND EDIBLE FLOWERS
Serves 4 | Preparation 20 mins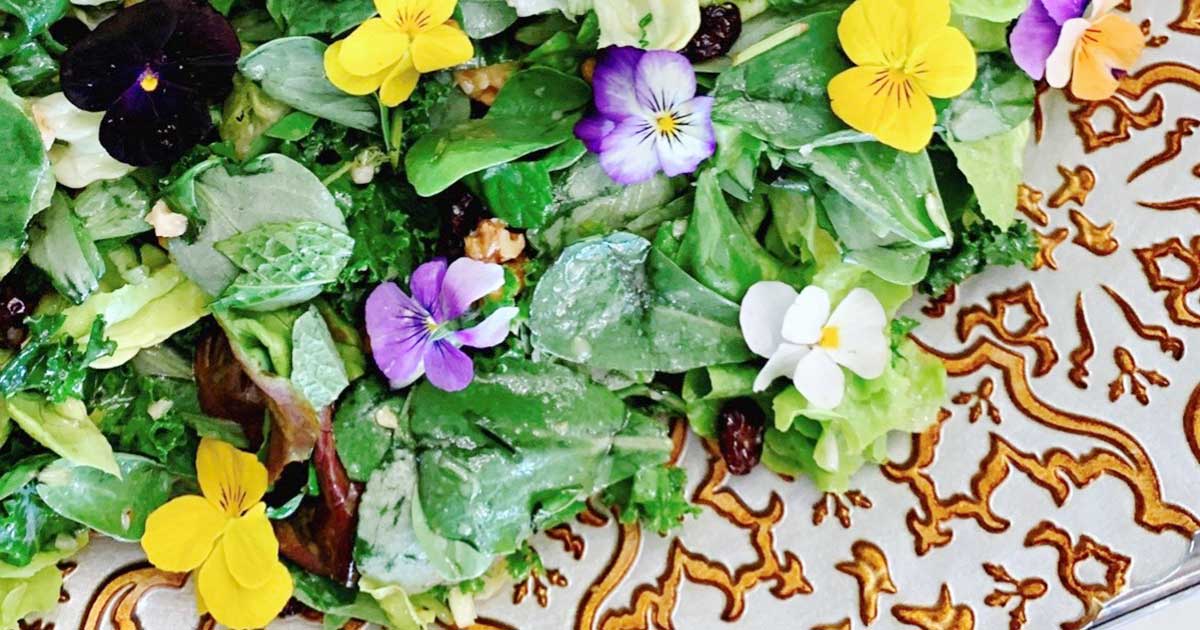 1 1/2 cup purslane (bakle)
1/2 cup cherry tomatoes
4 radishes (thinly sliced)
1 avocado (cubed)
1/4 cup parsley
Pansy edible flowers (for garnish)
1 butter Lettuce (cut into small pieces)
2 tbsp cranberries (dried)
3 tbsp pumpkin seeds
bunch blueberries
2 cucumbers (diced)
1 zucchini (thinly sliced)
For dressing:
1/2 tbsp turmeric
1/4 cup olive oil
1/4 lemon juice
1 tsp salt
1. Prepare salad dressing by mixing all ingredients and refrigerating.
2. Begin preparing salad by mixing all ingredients together and leaving garnishes aside (flowers and pumpkin seeds).
3. For presentation mix salad with dressing (last minute to prevent sogginess) and garnish with flowers and pumpkin seeds.