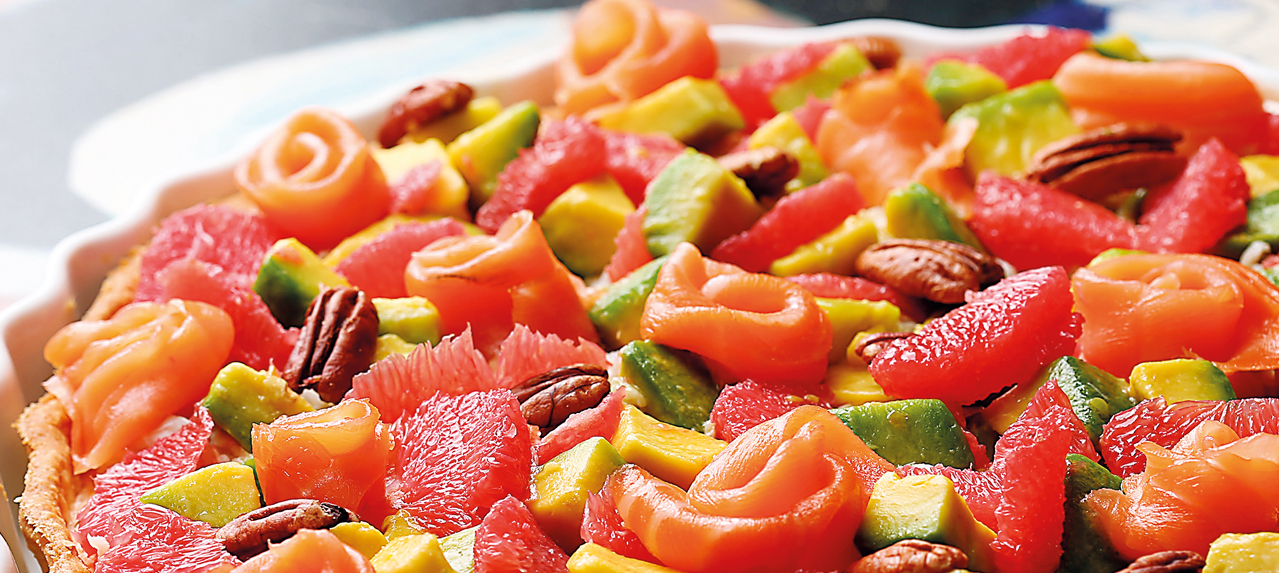 Dough
500g flour
400g butter
10g salt
120g water
Salmon Mousse
250g fresh salmon
100g heavy cream
Salt and pepper
70g egg whites
10g fresh dill
Garnish
Smoked salmon
Fresh crab cut into pieces
Avocado
Grapefruit
Pecans
Dill
1. Combine the flour, softened butter and salt. Add water until the mixture holds together. Mix again, let the dough rest in the fridge for 30 minutes, and then spread the dough before cooking.
2. Mix the fresh salmon, with pepper and cream, whisk egg whites with salt until it gets stiff and foamy and add it gently to the mixture. Top the pie with the salmon mousse and bake at 180°C. Once cold, decorate the pie with the garnish.
3. Cut avocados in small pieces and grapefruits in quarters, add light vinegar dressing. Add the crab then the grapefruit, the avocados and the smoked salmon. Decorate with
pecans and top with vinaigrette dressing.