SALMON PAUPIETTE STUFFED CRAB & CREAM CHEESE
Serves 4 | Prep/cooking 30 mins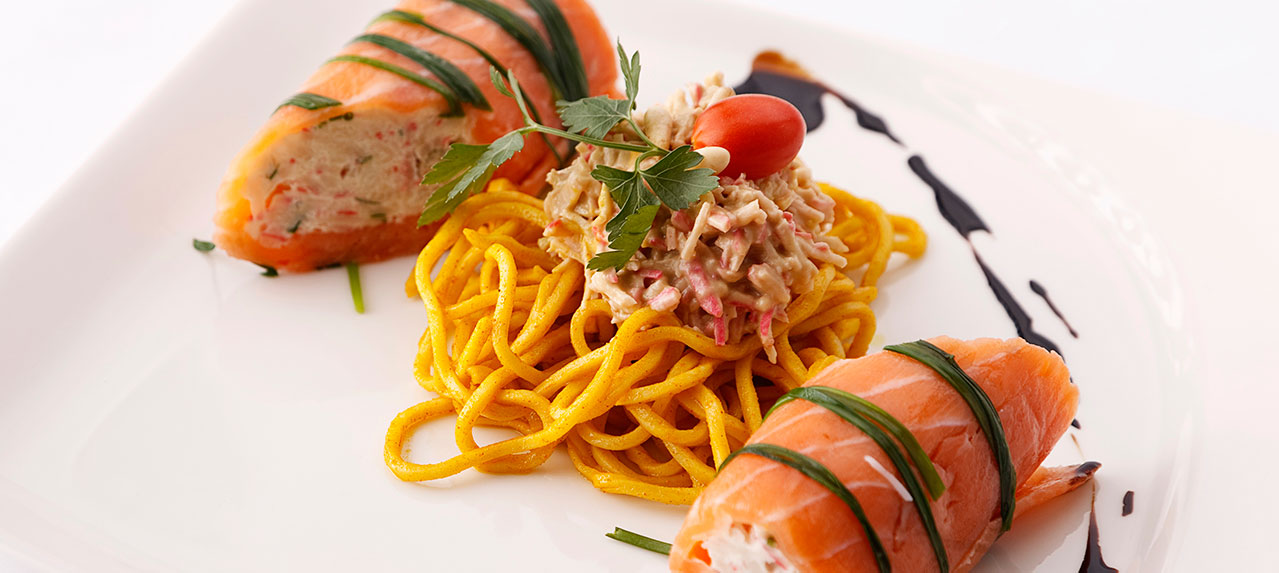 400g sliced marinated salmon
75g finely chopped crab sticks
75g Philadelphia cream cheese
25g chopped spring onions
Pinch of chopped chives
5 chives stalks
4g white pepper
30 ml lemon juice
Salt to taste
1. Mix the Philadelphia cream cheese and lemon, chopped chives, chopped spring onions, salt and white pepper.
2. Using plastic wrap roll the mixture into a round shape and freeze until it hardens.
3. Remove from freezer and discard the wrapping.
4. Place the long chives on a sheet of plastic wrap, add the slices of salmon on top of each stalk, then add the cheese mix on the side and roll to form a round shape. Tighten and keep in fridge.
5. To serve, halve the salmon and serve with noodle salad.