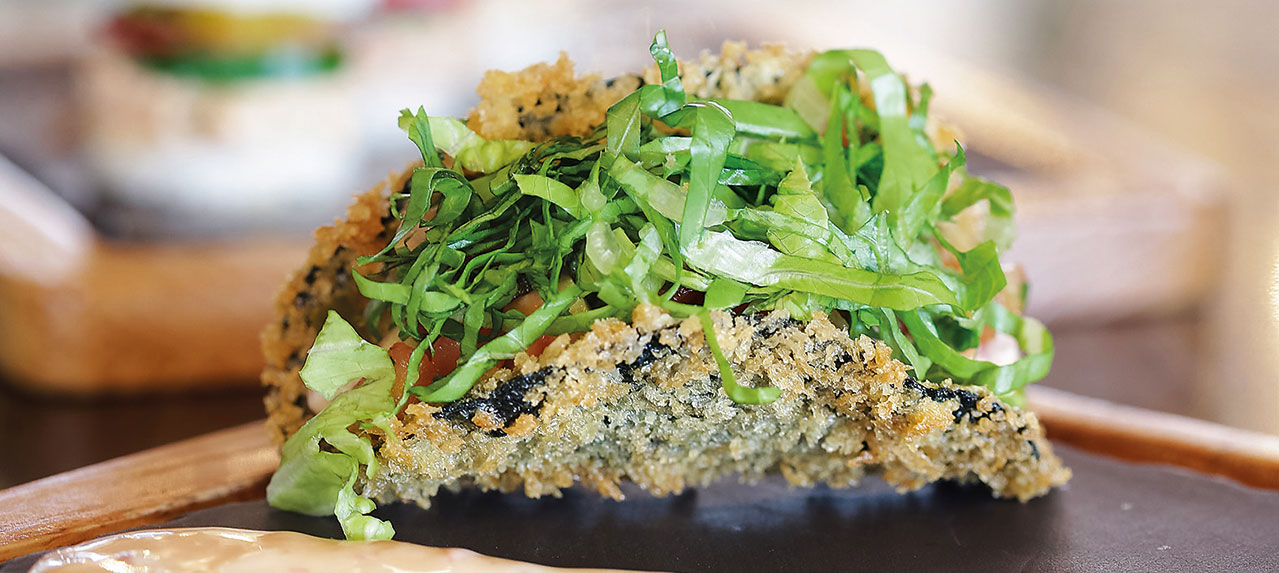 4 sheets nori (seaweed paper) cut in circles
1 jalapeno pepper
4 sprigs cilantro
1 tomato
1 romaine lettuce leaf
1 beaten egg
Panko crumbs (Japanese breadcrumbs)
Spicy salmon tartar
80g salmon
¼ cup sambal mayo
1 tbsp jalapeno
1 tbsp shallots
The juice of 1 lime
1 scallion
Salt to taste
Sambal mayonnaise
¼ cup mayonnaise
1 garlic clove
3 tbsp ketchup
1 tbsp chili paste
1 tsp rice vinegar
½ tsp salt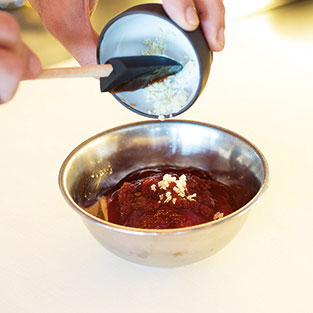 1. In a bowl, combine the mayonnaise, salt, rice vinegar, ketchup, chili paste and garlic. Set aside.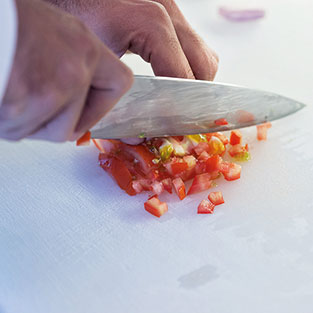 2. Slice and dice the tomato and place in another bowl.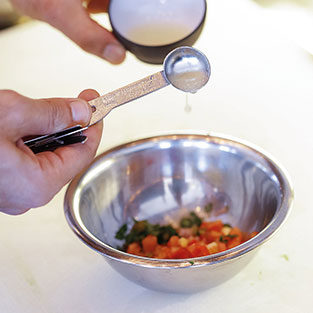 3. Add the diced shallots, jalapenos, and the cilantro to the bowl. Add the lime juice, season with salt and mix all together.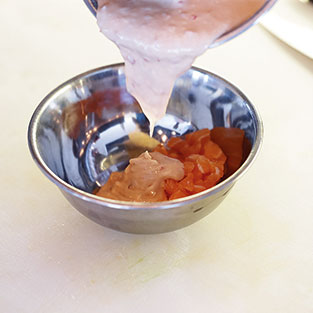 4. Dice the fresh salmon and mix with the sambal mayonnaise.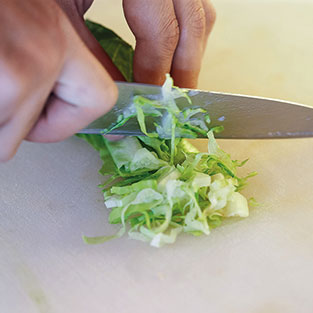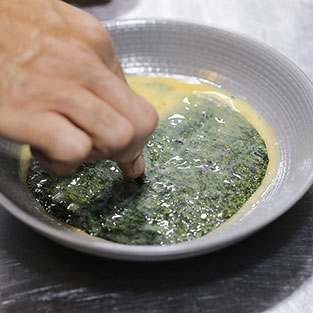 6. Dip the nori in the egg mixture.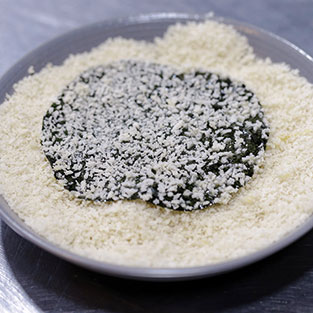 7. Coat with the Panko breadcrumbs on both sides.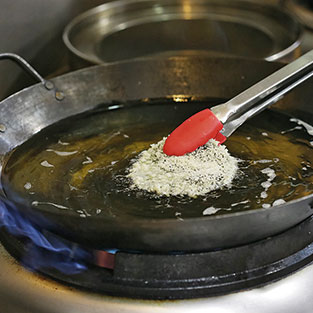 8. In a large skillet, heat cooking oil and fry breaded nori for 1 to 2 minutes or until golden brown and crisp.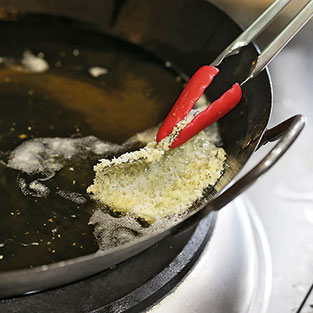 9. Take hold of one side of the nori with tongs and make a circular shape. Hold in shape
till it browns.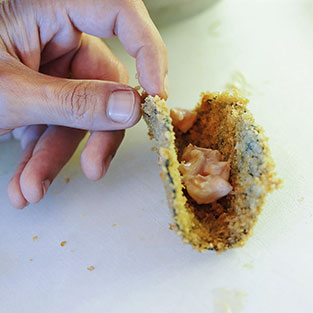 10. Fill the cooled taco with the salmon mixture.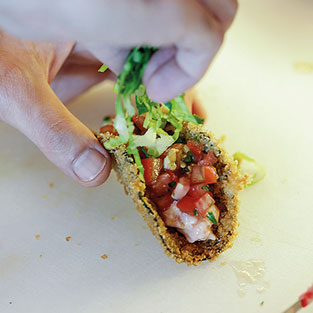 11. Add the tomato mixture on top and cover with lettuce.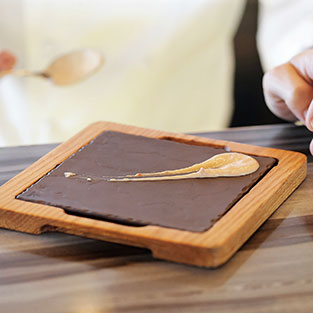 12. Serve with a dollop of the sambal mayonnaise.